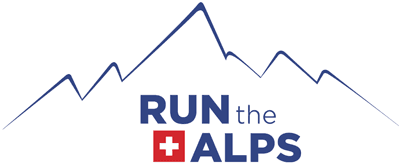 Bernese Oberland
Jun 27 - Jul 3, 2024
7 days - 6 nights
Jul 13 - 19, 2024
7 days - 6 nights (sold out)
| | Duration |
| --- | --- |
| Jun 27 - Jul 3, 2024 | 7 days - 6 nights |
| Jul 13 - 19, 2024 | 7 days - 6 nights (sold out) |
We'll run inn-to-inn through the alpine pastures of the Bernese Oberland, with our bags transported for us! Enjoy views of the Eiger, Mönch, and Jungfrau during the day, and some of our favorite Swiss mountain hotels at night.
Trail running from inn to inn, with our bags transported for us is one of our favorite ways to see the Alps! Run the Alps' trail running tour of the Bernese Oberland will traverse some of the most famous mountain terrain anywhere in the Alps, if not the world. We'll run about 8-10 miles each day, taking plenty of time on the uphills, pausing frequently to take photographs, enjoy the scenery, and sample great food and drink en route. We'll trail run over historic Grosse Scheidegg pass, then cruise along high alp pastures with sweeping views of the Eiger. In the mountain villages of Wengen and Mürren, we'll finish with several days of trail running past high alp farms (including stops for some great lunches!), within sight of the Jungfrau, one of the most photographed mountains anywhere.
Our typical day starts with a continental buffet breakfast at our inn – delicious fresh baked bread, local cheeses, cereal, fruit, coffee and juice – which gives us the energy needed for a day in the mountains. Soon we'll be out on the trail, and each day we'll offer options for an ambitious route, or an easier route that takes advantage of mountain trams and railways. Each morning, we'll bring out a variety of trail snacks from which you can choose. Almost all of our runs will include stops at mountain huts or alp farms, where we can enjoy a leisurely lunch of local cheeses, röstis or a fruit torte.
Our stages can be hiked in a full day or run in half a day, and we plan the itinerary to finish each day with plenty of time to relax. You will have your own bedroom and luggage every night. In the evening we'll enjoy dinner together at our inn. These are often multi-course feasts, featuring local Swiss specialties, and will definitely be hearty, filling, well-earned and very delicious. We will leave one night in Grindelwald free, where you will have a chance to explore on your own.
Book this tour
Cost
$3,990 per person
$550 single supplement
Dates
Guides for selected date:
Make it private guided
Your companions, your dates, your tour– we do the rest.
Inquire here.
Itinerary
Day 1
Arrive in Switzerland, and transfer by train and then Swiss Post bus to Schwarzwaldalp Inn. We'll then meet for a drink and briefing, and enjoy our first dinner together.
Accommodations: Schwarzwaldalp Inn
Trail running at Schynige Platte above Interlaken, Switzerland. (Photo:PatitucciPhoto)
Day 2
We'll run over high Grosse Scheidegg pass and enjoy our first views of the Eiger and of the Grindelwald valley.
Accommodations: Hotel Gletschergarten
Dropping down into forest to reach Grindelwald in the valley below. (Photo Yuji Yanaru)
Day 3
We'll contour along the scenic ridge opposite the Eiger, where huge mountain views to the south are balanced by stunning views down to the Thun and Brienz lakes just north of us.
Accommodations: Hotel Gletschergarten
Wildflowers and high peaks on our way to Kleine Scheidegg. (Photo: Kim Strom)
Day 4
From Grindelwald, we'll run up to the Kleine Scheidegg pass, directly under the Eiger itself.
Accommodations: Sunstar Hotel Wengen
Trail running from the Lauterbrunnen Valley to Obersteinberg, Switzerland. (Photo: PatitucciPhoto)
Day 5
Today features a run between two of the most famous mountain villages in Europe, through one of its most dramatic valleys, and lunch at a high, working alp farm!
Accommodations: Hotel Bellevue or Hotel Edelweiss
Drinks in the shade at the Rotstock Hut. (Photo: Kim Strom)
Day 6
We'll take a day to enjoy our perch high above the Lauterbrunnen valley, in the car-free mountain town of Mürren, where the trail running possibilities are practically endless.
Accommodations: Hotel Bellevue or Hotel Edelweiss
More cruising through the Bernese Oberland. (Photo: Kim Strom)
Day 7
Today we say good-bye to the Bernese Oberland and depart for our post-tour destinations.
Accommodations: Breakfast
What's included
Five nights at three-star hotels, one night at an inn with private rooms, all breakfasts, trail snacks, five dinners, guided runs daily, all transfers to and from trailheads, luggage transfers between stops.

Plan to arrive the day your tour starts at the latest. Flights from the US usually depart the day before. The closest airport is Zurich, which is a little over three hours away by train. Geneva is four hours, forty-five minutes away. There are train stations in each airport, making for convenient transport to the region. Your tour package will include detailed information about traveling on the Swiss rail system to the start of the tour in Schwarzwaldalp.

Plan to depart the morning day after your tour ends, at the earliest. The closest airports from our finishing point are Geneva and Zurich. Plan on one night at a hotel in your departure city if you have a morning flight. We can assist you with hotel information and Zurich city information, if you like. If you'd like to extend your visit with additional trail running, we can help with self-guided run descriptions for other regions, and review trail racing possibilities, if you'd like to take part in an Alps trail race.
Tour stories
Bernese Oberland: Going the Extra Miles
With a mix of world class trails, dramatic scenery, great company, and delicious trailside snacks, our Bernese Oberland tour kept us adding extra helpings of each of the above. This was Run the Alps' second Bernese Oberland tour of the 2023 season. ...
Read more
Guides for this Tour
Tour dates: Jun 27 - Jul 3, 2024
Tour dates: Jul 13 - 19, 2024
Book this tour
Cost
$3,990 per person
$550 single supplement
Dates
Guides for selected date:
Make it private guided
Your companions, your dates, your tour– we do the rest.
Inquire here.