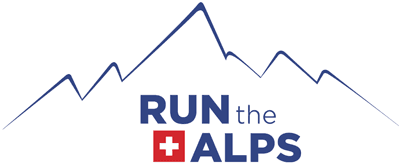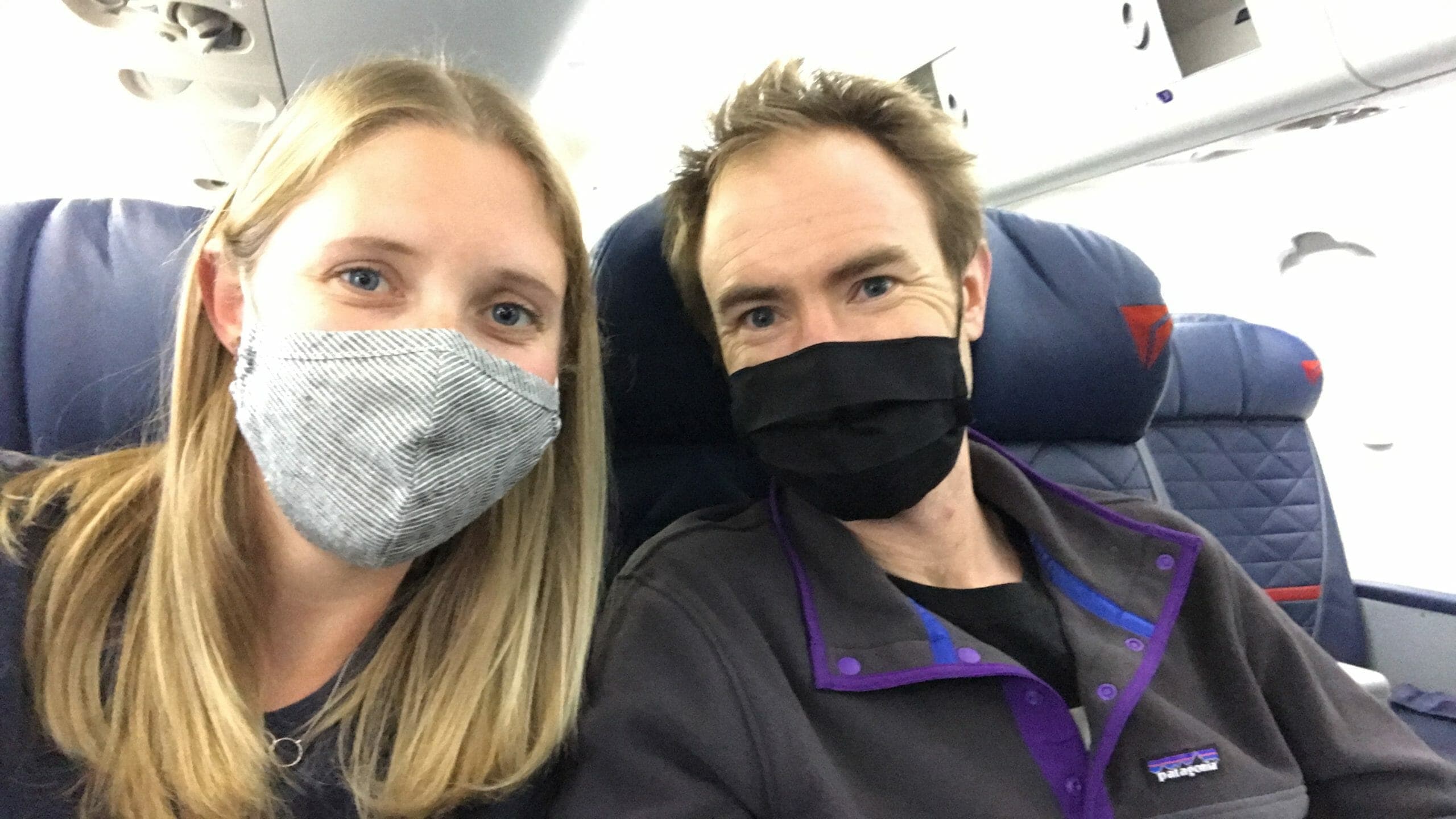 Summer 2021 Travel Updates
Summer 2021 Travel Updates
Recent News Updates
Last updated: 15th June 2021
15 June: Switzerland opens to fully vaccinated travelers from North America on June 28th! You will need the physical hardcopy of your proof of vaccination; PDFs and/or screenshots will not be valid.
8 June: France Reopens to Vaccinated Travelers on June 9 – A negative covid test (antigen or PCR) within 72 hours of travel is still required for anyone traveling
30 April: France to Provisionally Allow US Travelers Starting June 9
26 April: EU Set to Open to Vaccinated US Travelers
18 April: French President Emmanuel Macron explains the reopening process for Americans traveling to France.
18 April: See France's reopening plan for the spring, announced recently by President Macron.
13 April: An expected jump in international travel demand may lead to long backlogs for passport renewals in the US. If your passport is about to expire, plan at least four months ahead for renewal.
30th March: EU Vaccine Chief Says Vaccine Passports to Be Launched in June, Unveils Document Prototype
27th March: Switzerland Lifts Quarantine Obligation for Arrivals From US & UK, Who Are Permitted to Enter the Country
13th March: France begins vaccine passport trial

11th March: France eases Covid travel restrictions for the UK, Australia and New Zealand
In the months ahead, we hope and expect that international travel will begin to reopen. We realize it can be challenging to keep track of the changes. So, for our guests and friends, Run the Alps will be tracking the changes for you, and updating this page whenever we have new information. 

We remain cautiously optimistic that our guests will be able to travel on our trips this summer without too many complications.

We'll do our best to keep you informed. Most European countries are looking at data and reevaluating travel every two weeks. 

Know that we are here any time via email or phone if you want to follow up.

If you are on a Run the Alps trip, please check this page regularly!
Travel conditions and requirements are steadily evolving. It is your responsibility to understand current rules and regulations. This article is not a definitive resource.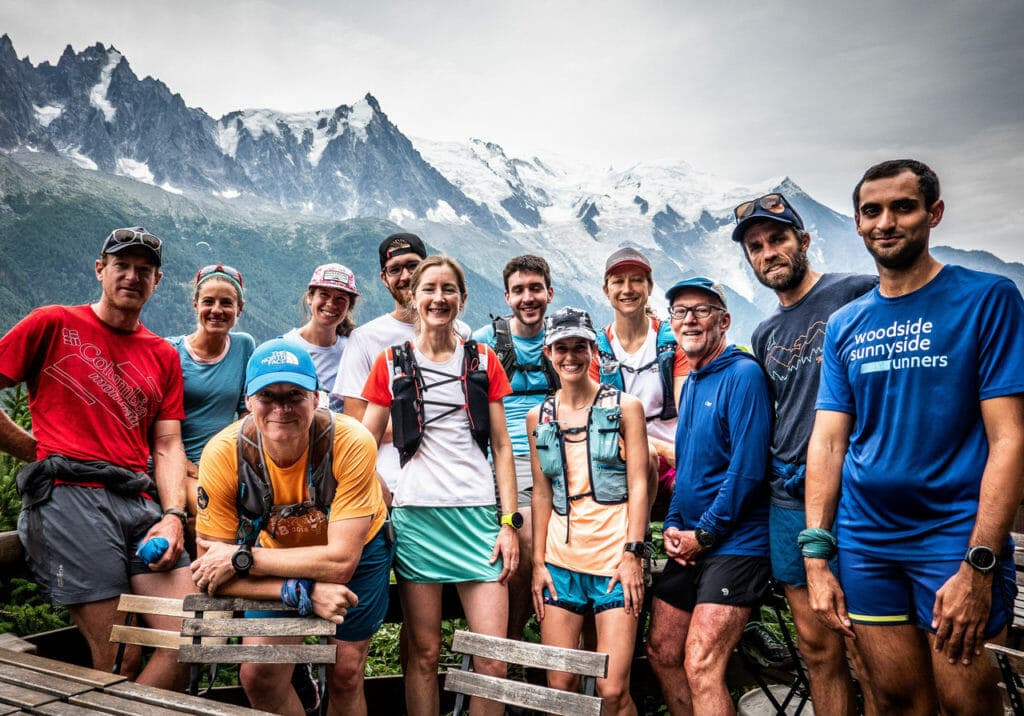 Our Expectations for Summer 2021 Run the Alps Trips
These are the views of Run the Alps and not directives by local, regional or national governments, or the European Union.
Will you have trips this summer?
Yes, we expect to have our trips this summer! We are anticipating that European Union countries and Switzerland (the "Schengen Zone") will be moving to reopen borders in advance of this summer tourist season, with restrictions. Examples of requirements might include a negative PCR test within 72 hours of travel, and proof of a Covid vaccination. 
Will your trips be safe?
Safety is paramount on our trips, and we will only run trips if we believe they can take place with a reasonable level of safety for both guests and guides. To help make that happen, we have enlisted medical guidance from Dr. John Anderson. Learn more in our Q&A with John here.
Will there be new guidelines in place that will make your trips feel different?
We've decided that we will not run any trips if the guidelines necessary to run them detract excessively from the overall experience. We do anticipate requiring a number of best practices, like mask-wearing in areas where one-meter spacing is not possible, such as public transportation and while shopping, and the regular use of hand sanitizer. 

Guests will be asked to sign a statement that they understand our guidelines and agree to follow them on our trips.
When will these guidelines be available?
We expect to have them for distribution by May 1. We have a draft in development, but we want to wait to see how the situation evolves before we share our guidelines.
The situation in Europe seems pretty locked down now right now. Is that an accurate description?
Yes, but we hope that will change, and key metrics, such as infection rates and numbers of vaccinated individuals, are pointed in the right direction. So, we anticipate having both guided and self-guided tours this summer.
That sounds optimistic!
We are optimistic because the world now has a variety of vaccine options. We know it will take time to get everyone who wants one, to be vaccinated, but data is showing that infection rates are already starting to decline globally. And there is reduced transmission of the virus during summer, even without a vaccine. Last summer, for example, life in Europe felt nearly normal with new cases in France dropping to under 200 per day. 

In fact, the Run the Alps team went to both Switzerland's Berner Oberland and Italy's Dolomites to check in with our hotels and scout new trails. We're hopeful that with a return to more time spent outdoors and vaccinations progressing, international travel can be safely restarted.
What is life like in the Alps at the moment?
Although ski areas are closed in all countries except Switzerland, schools and businesses remain open and there is a great atmosphere on the mountains with everyone (and their dogs!) out touring and snowshoeing. Life continues fairly normally with the exception of a 6pm curfew in France, social distancing and wearing masks indoors.
When should I book my plane travel?
Once your tour is confirmed and you receive an email from Steph Lefferts, our Tour Manager, you can go ahead and book your flights. How far in advance of your tour you book is up to you. Many airlines are offering flexible cancellation terms and itinerary changes with little or no additional fees. We'd suggest consulting your airline for specific information. 

For added comfort during this time, you may consider buying trip insurance, such as coverage options offered through Run the Alps partner IMG. You can get details here.
What do you think we will need to travel to the EU and Switzerland?
We anticipate proof of a negative PCR Covid-19 test prior to international travel. Discussions are starting in the EU about a "vaccination passport," but at the moment not everyone agrees on the need to make vaccination a prerequisite for travel.
Have you travelled internationally recently? 
Several staff members have traveled roundtrip from France to the US, and from France and Switzerland to the UK. We have all found that with a negative PCR test result within 72 hours of our flights, international travel was straightforward. Note that, for the moment, only EU residents can travel to the EU.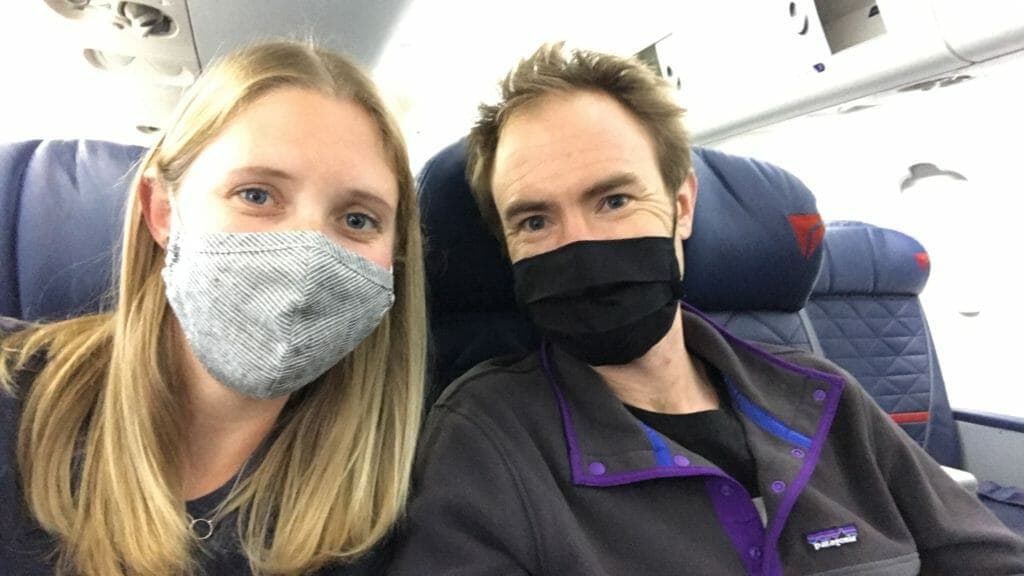 What has it been like?
It's a bit unusual, but on the upside, flights tend to be very quiet! You have to wear a mask for the many hours of travel. (We've discovered that having several different masks, and switching from time to time, makes long-term mask wearing easier to accept.) We all felt comfortable on the flight, but you don't have to take our word on it. Here's a short video of an air quality study done regarding travel on planes.
What happens if government regulations don't allow me to travel– for example, if I need to show I've been vaccinated, but I can't get vaccinated before my Run the Alps trip?
If government regulations prevent you from traveling to the start of your tour, you can either move your tour forward a year at no cost, or cancel your trip and receive a full refund minus any documented out-of-pocket expenses that Run the Alps has incurred. You can read the details here.
What if I just feel like it's becoming a hassle and I want to reschedule to next year?
No problem. We want you to be comfortable and have a wonderful tour. If you're apprehensive or worried, we understand. You just need to send us an email to reschedule the tour to 2022 or beyond. We've tried to keep it simple!
Run the Alps Resources
Run the Alps Covid Medical Advisor
Read our Q&A with Run the Alps Consulting Physician, Doctor John Anderson.

Run the Alps Covid-19 policy in full.
Our full terms and conditions.

Run the Alps IMG insurance options and pricing

IMG coronavirus information page
Helpful Resources for Current Information
Centers for Disease Control and Prevention (CDC)

World Health Organization

European Union COVID advice

US Embassy Switzerland
For travellers coming from the US to Switzerland, all current requirements around PCR and/or antigen tests, entry and exit requirements, and current rules and regulations are found here. 

US Embassy France
For travellers coming from the US to France, all current requirements around PCR and/or antigen tests, entry and exit requirements, and current rules and regulations are found here. 

US Embassy Italy
For travellers coming from the US to Italy, all current requirements around PCR and/or antigen tests, entry and exit requirements, and current rules and regulations are found here.