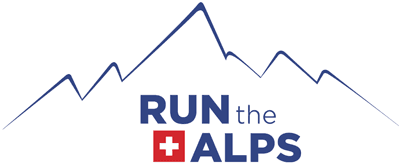 Why Run the Alps?
In short…. often, yes. We sometimes have one or two partners on a trip who prefer to hike or bike instead of trail run. Our guide(s) will do everything possible to accommodate them. In general, many of our day trips can be accomplished as a hike, sometimes with the addition of a bus, train or tram ride. During the day, it's often possible for the partner to meet the trail running crew at a hut or inn. Some trips are better suited than others for a combination of hiking or biking and trail running. Going self-guided is optimum, as this allows you and your partner maximum flexibility. To discuss options, please drop us a note.
We constantly develop and produce some of the best support materials in the business, such as our 60 page Guide to Trail Running in the Alps – every guest receives this, and Run the Alps Aid Station documents, to help get your trip off to a great start. We hire the best trail running guides available and invest in their training. We use top local suppliers, staying in a select number of carefully-vetted high quality hotels, avoiding dormitory spaces. From our year-'round base in Chamonix, we can provide you with 24/7 support. Please compare tour offerings carefully!
Blog
Run the Alps Announces Salomon Limited Edition Collaboration!
Run the Alps is pleased to share the very first news of a special Alps trail running collaboration with Salomon– and the first chance to order your limited edition Run the Alps gear!
Guided
Tour du Mont-Blanc
The Tour du Mont-Blanc is the most famous trail running route in the world, and for good reason. Wandering over mountain trails from France, to Italy, to Switzerland and back into France, the "TMB" footpath includes some of the most iconic mountain terrain anywhere. We'll kick off the trip with a day of running one of Chamonix's
New gear
Reusable Euro Market Bag
Thanks to our crew and friends here in Chamonix, it's not unusual to spot our reusable bag at the Saturday morning market. Now, you can use it at your local farmer's market, too!