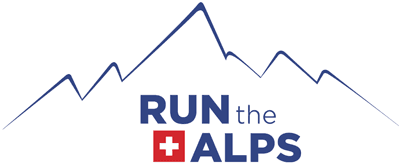 Italian Dolomites
Tucked away in the northeastern corner of Italy, the Dolomites are a wonderful trail running destination. The flowing trails are easily accessible and scattered with friendly mountain huts where you can take a break or even stay overnight. With a border on Austria, the combination of Italian, Austrian and the local Ladin culture come together to create a unique experience – where else can you get Apfelstrudel with your cappuccino?
Our self-guided route takes in what we think is some of the best running in the region, in the Gardena and Funes valleys of the western Dolomites. The trails here tend towards smooth and scenic, with many high traverses, such as around the rim of the aptly named Vallunga, or "long valley" which is 6 kilometers long with 1,500-foot high cliffs on both sides.
There is good access to mountain cable cars, so it's often possible to skip the climb or the descent, if you want a shorter run. In the evenings you'll enjoy hearty local cuisine and stay overnight in comfortable inns.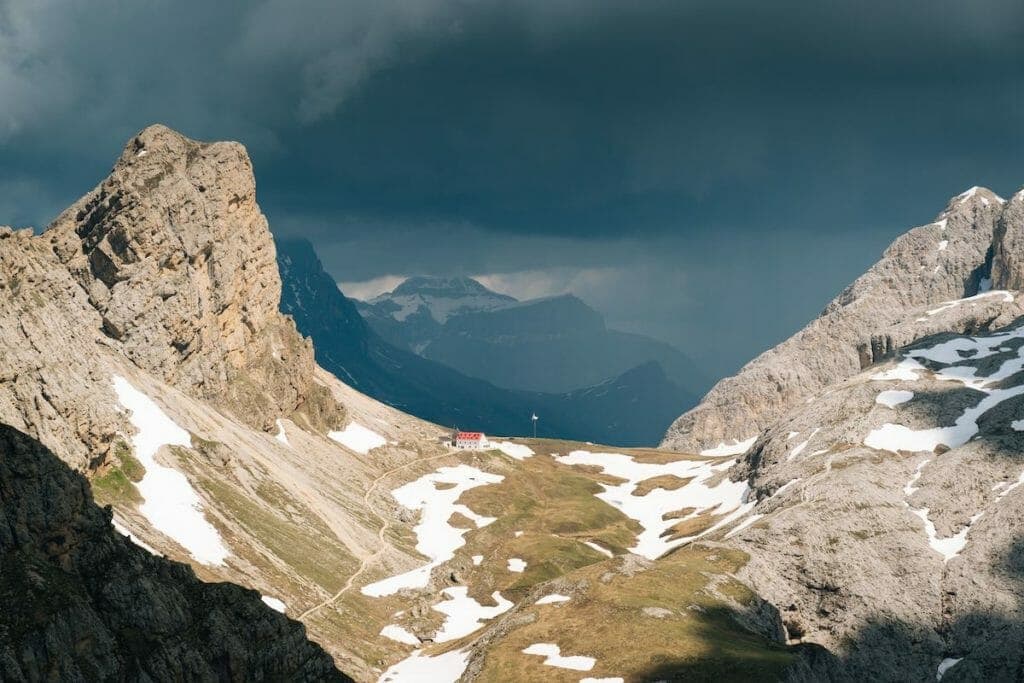 Sample Itinerary:
Day 1 : After arriving in Bolzano, you'll take a taxi to Ortisei. If necessary, Run the Alps can help arrange a taxi to take you from Venice, Verona, Innsbruck, or Munich – please inquire.

Day 2 : You'll start by riding a funicular train from Ortisei. Traverse the ridge line, then cross the Passo de Brogles, and descend to the Anna Valley on a historic pilgrim trail past a 13th century church, then head back down to Ortisei. Or avoid this descent by using a cable car.
Distance 14-20km (8.7-12.4 mi); 480m (1580ft) ascent, 1300m (4250ft) descent

Day 3 : You can take a cable car to the Alpe di Siusi plateau, before climbing steeply up to Rifugio Bolzano. You'll cross a grassy plateau, before dropping into a deep valley with towering cliffs. A smooth, undulating trail leads you to the Plattkofel Hut. No bag drop is available today.
Distance 24km (15mi); 1270m (4170ft) ascent; 960m (3150ft) descent


Day 4 : Today's route explores the horseshoe-shaped Langkofel/Plattkofel massif. Starting by traversing patches of scree and passing rock spires, you then climb steeply up to the Forc Sassolungo pass. From here, a long descent will lead you to Selva village, or you can ride a cable car down.
Distance 16km (10mi); 590m (1940ft) ascent; 1380m (4530ft) descent
Day 5 : You'll take in a high traverse of the Vallunga valley, which is flanked by 1,500-foot cliffs. A steep climb brings you to the Forcella de Crespeinan pass, where you'll head down past a hut on gentle trails. An exhilarating descent will wind you through boulders and natural rock steps.
Distance 19km (12mi); 1180m (3870ft) ascent and descent

Day 6 : Starting from Selva, you'll climb the hillside to Forc di Mesdi, a rocky mountain pass. Steep switchbacks over technical terrain will lead you to Rifugio Odle, where you could stop for lunch or refreshments. Mellow trails through the forest bring you to the valley floor.
Distance 20km (12.6mi); 1330m (4380ft) ascent; 1180m (3870ft) descent

Day 7 : Today's highlight is the "Gunther Messner way", a flowing, narrow trail that's occasionally exposed and completely absorbing! It's a fitting finale, set in a wild locale, with jagged peaks and steep scree slopes.
Distance 24km (15mi); 1250m (4100ft) ascent and descent

Day 8 : After breakfast, you'll take a taxi back to Bolzano, and continue on to your final post-tour destination.
Self-guided tour FAQ
When you sign up for a Run the Alps self-guided tour, your trip will be planned in detail.
Each self-guided tour includes the following components:
*Three-star hotel and mountain hut bookings.
*Dinners each night.
*Thorough travel instructions, regional information, our Guide to Trail Running in the Alps, and detailed run descriptions printed on durable, waterproof paper, complete with a run profile, time estimates, bail-out options, emergency numbers, and a map. See a sample of the 'Overview' section.
Our typical Dolomites self-guided tour is 8 days, 7 nights. Pricing is as follows: June or September – $3,090; July – $3,360; August – $3,570.
Single supplement: $600. Single rooms may not be available at all locations.
Departure dates are from June 15th – September 20th.
Our Dolomites trip starts and finishes in Bolzano, Italy. Run the Alps can provide guidance on travel between your arrival and departure airport(s), to and from Bolzano.
Since tour planning time and materials are the same regardless of trip length, costs for shorter trips are not reduced proportionally. You can view a sample itinerary here.
As we work with you to develop your self-guided itinerary, consider adding one of the many great Alp trail races to your plans. Please contact us to discuss trail race options and timing.
No matter where you are, on every self-guided trip, if a problem arises, Run the Alps is just a phone call away.
Terms and Conditions: Read up on Run the Alps' Terms and Conditions, Covid-19 policy, and travel insurance.