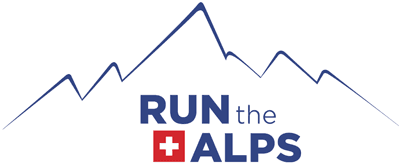 Our Story
From Run the Alps Founder Doug Mayer
Flower-covered high pastures. Centuries old herders huts. The distant cacophony of cow bells. Hut caretakers with mugs of fresh café au lait. And, all around, rugged peaks piercing Europe's rooftop.
It's hard to write about the Alps without sounding like a string of guidebook clichés. The thing is…it's all true. Trail running in the Alps is hard to beat.
I've been at it for years, now—ever since my brother and I first stuffed ten franc bills in our socks and headed off for a run, no particular destination in mind. That day, we ran to a local summit, coasted along a ridge next to the Eiger, and stopped in at a mountain café for warm cups of Ovomaltine and croissants.
I was hooked.
One thing led to another, and I was soon planning trips for others. Next, together with trail-running friends in both Europe and the United States, we've started Run the Alps.
Whether you're going self-guided or guided, for a day or three weeks, our trips are designed for anyone who likes to trail run. It's not about being hard-core. It's about sharing a wonderful adventure together in the mountains, at a pace and level of challenge that works for you. That's the heart of who we are. 
Our own Run the Alps adventure is now more than a decade old. We live here and experience the trails every day. As a result, we like to think we're the Alps trail running experts. And we love nothing more than sharing the trail with others. 
I hope you'll join us. You can start by following us on Facebook or Instagram. Be sure to sign up for our newsletter to get our latest updates. And you can always email me personally, any time.
Thank you— and happy trails!
Run the Alps has a "net positive" approach to our impact on the planet. We are a member of 1% for the Planet, incorporate Leave No Trace principles into all of our trips, and work to reduce the cultural and environmental impact of our trips, including purchasing carefully researched carbon offsets as part of our sustainability policy.
Blog
Running with Courtney Dauwalter: "Never Meet Your Hero" isn't Good Advice
What did we talk about while running and hanging out with Courtney and Kevin on our Dolomites trip? Save a few minutes here or there, it wasn't splits or race strategies or millimeters of drop in the latest trail running shoes. We talked about… life.
Guided
Mirnavator in the Alps
Smart, funny, endearing, our special guest Mirna Valerio also shatters trail running stereotypes. We can't wait to run with "the Mirnavator" in the Alps!
New gear
Run the Alps Salomon ADV Skin 12 Trail Running Vest
This is THE vest for trail running. No need to take our word for it- year after year, the Salomon ADV Skin has been the best-selling vest on the market. Period.