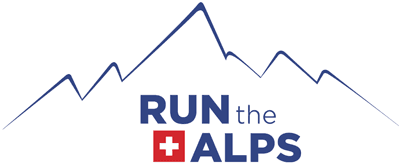 Tour du Mont-Blanc
The Tour du Mont-Blanc is our most popular guided and self-guided tour, and for good reason. The "TMB" follows the route of the world-famous trail race of the same name, as it winds its way from France, through Italy, then Switzerland, and finally returning to its starting point on the steps of the old church in Chamonix, France.
We typically allow seven days to make the trip, which gives plenty of time for photos, leisurely rests at mountain huts, and a rest day in Courmayeur, Italy. Strong ultra runners with plenty of experience in alpine settings can accomplish the tour in fewer days. However you run the "TMB", you'll enjoy running past glaciers as you circle the Mont Blanc massif. One 30-pound bag can move via pre-arranged taxi service each day, so you'll have it available at the end each day's trail run.
Typical Itinerary:
Day 1 : Arrive in Geneva and transfer to Chamonix, the world-famous resort and mountaineering center. An airport pickup is included, making this an easy and relaxing hour and a half journey. Relax at the hotel pool and patio, enjoying your first impressive views of Mont Blanc. 
Day 2 : Before starting the Tour du Mont Blanc, you'll explore the trails around Chamonix. A dramatic "balcony" run will take you along the valley, with big views of the surrounding glaciers, and the Aiguilles Rouges natural preserve.
Distance 16-19km (10-12mi); 915m (3000ft) ascent and descent; Shorter option available.

Day 3 : Follow an undulating trail over the Tricot pass, and into the Miage valley. This is one of the prettiest corners of the Tour du Mont Blanc! You'll pass a tiny hamlet of stone houses, which is surrounded by hanging glaciers and grazing animals, before arriving at Les Contamines village.
Distance 22.5km (14mi); 1380m (4530ft) ascent; 1260m (4130ft) descent; Shorter option available.

Day 4 : Following an old Roman road, you'll climb steadily over two lofty passes – Col de la Croix du Bonhomme and Col du Bonhomme. You'll then descend into the Vallée de Glaciers, where you'll sleep in a shared dormitory at a popular hikers' inn.
Distance 26km (16mi); 1620m (5315ft) ascent; 910m (2990ft) descent

Day 5 : A gradual climb will take you from France to Italy via the Col de la Seigne. Amazing views greet you here! You'll see Mont Blanc and the Veny valley below. Continue down to Courmayeur, a medieval town with narrow, cobblestoned alleyways and a lively center.
Distance 24km (15mi); 1135m (3730ft) ascent; 1640m (5390ft) descent

Day 6 : After one of our favorite breakfasts on the tour, a second day in Courmayeur gives you a chance to rest and soak in the hot spring spa at nearby Pré Saint Didier. If you'd like to run, the area around Courmayeur is filled with beautiful, quiet single track and huts serving delicious treats, cappuccino, and wine!
Day 7 : You'll head up to Rifugio Bertone, overlooking the beautiful Val Ferret. From there, you'll run some of the best single track on the tour. A steep climb takes you to Grand Col Ferret, on the Italian-Swiss border, and then it's a beautiful, rolling trail down to La Fouly village.
Distance 34km (21mi); 1370m (4480ft) ascent; 1540m (5040ft) descent; Shorter option available.
Day 8 : Start by following the Ferret river, then climb to the pretty lakeside village of Champex-Lac. From there, follow a wooded trail to an alpine pasture. You'll pass a mountain café, before descending to the Col de la Forclaz, or the nearby hamlet of Trient.
Distance 29km (18mi); 1160m (3810ft) ascent; 1005m (3300ft) descent; Shorter option available.
Day 9 : This last day is a classic! Start by climbing to Col de Balme, which is on the border with France, then drop down to the village of Le Tour, with gorgeous views of Mont Blanc and the entire Chamonix valley. Finish with a riverside run back to Chamonix. Alternatively, hop on a bus or train from Le Tour.
Distance 29km (18mi); 1720m (5640ft) ascent; 2210m (7250ft) descent; Shorter options available.
Day 10 : Today you'll say "au revoir" to the Tour du Mont-Blanc and the "Vallée du Trail". You'll take a transfer back to Geneva,  and depart for your post-Mont Blanc destination.
SELECT YOUR DATES
You can run the Tour du Mont-Blanc any time from mid-June through mid-September. For help with your tour planning, please contact us.
TOUR CHALLENGE
Challenging
More Info
Make it private and bring a guide. Your companions, your dates, your tour.
Self-guided tour FAQ
Our self-guided tours are available in some of the best trail running areas the Alps have to offer. When you sign up to run the Tour du Mont-Blanc, your trip will be planned in detail.
Each Tour Mont-Blanc self-guided tour includes the following components:
*In-country shared shuttle transport from Geneva airport to Chamonix, and return from Chamonix to Geneva airport at the end of the trip.
*Three-star hotel and mountain hut bookings.
*Dinners each night, except in Chamonix and Courmayeur; restaurant recommendations will be provided.
*Thorough travel instructions, regional information, our Guide to Trail Running in the Alps, and detailed run descriptions printed on durable, waterproof paper, complete with a run profile, time estimates, bail-out options, emergency numbers, and a map. See a sample of the 'Overview' section.
Typical pricing for a ten-day, nine-night tour, following a similar itinerary as this trip, $3,250. Pricing assumes double occupancy. $700 single supplement for single rooms.
Since tour planning time and materials are the same regardless of trip length, cost for shorter trips are not reduced proportionally.
As we work with you to develop your self-guided itinerary, consider adding one of the many great Alp trail races into your plans. Please contact us to discuss trail race options and timing.
Our Tour du Mont-Blanc self-guided trip can start as early as June 15th and as late as September 20th.
No matter where you are, on every self-guided trip, if a serious problem arises, Run the Alps is just a phone call away.
Terms and Conditions: Read up on Run the Alps' Terms and Conditions, Covid-19 policy, and travel insurance.