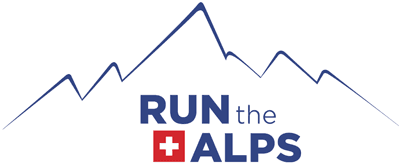 Tour du Mont-Blanc: A Culinary Tour as Much as a Running Tour
Guided by Gary Daines
Food as always plays such an important part of any Run the Alps Tour du Mont-Blanc trip. There are so many cafes, buvettes, and refuges to stop at en route, and the fruit tarts, cakes, cookies, crepes, and hot meals make this a culinary tour as much as a running tour.
Highlight on the trail
Watching how the team bonded from day one and how everyone supported each other was really special to witness and to be a part of.
Most memorable non-trail moment
My favorite off-trail moment always has to be the rest day in Courmayeur, bumping into each other randomly in town, having a chat about how you have filled your day, and drinking a coffee or Aperol Spritz together.
Funniest moment
Going uphill towards Bertone while we were on a big steep trail, and Jill asked if this was the col (saddle/pass). Lindsay and I rattled off all the reasons this section of trail was not a col – it was silly and a little dig at Jill, but in a nice way. All three of us had to stop for a minute because we were laughing so hard.
Best meal of the tour
Our final group dinner at Le Monchu in Chamonix was great. They have something  for everyone – from vegan to steak to fondue. The portion sizes are hearty, the food is really well prepared, and the outside seating below the Chamonix peaks makes it a special evening.
Low point
The lowest point of the trip was the climb up to the Bovine hut, at least for me. It kicked my butt in a serious way. I've been around the massif fifty-five times and this was the first time I really struggled on that climb. It made me realize that even as a guide and with a strong will, we all have moments where we get our butts kicked.
Favorite overnight stop 
Early on the tour, we stayed at the Base Camp Hotel in Bourg St Maurice, France. I had not stayed there before, but it is now my favorite place on the whole trip. The rooms are large, clean, and fresh. And the hotel is modern and bright with a lively ambience, super friendly staff, a great menu, and two big terraces to relax.
Join us for a Tour du Mont-Blanc.
A gorgeous day arriving to Col de Balme on the Tour du Mont-Blanc. (Photo: Sam Hill)
Getting close to the French border on our way from Switzerland. (Photo: Sam Hill)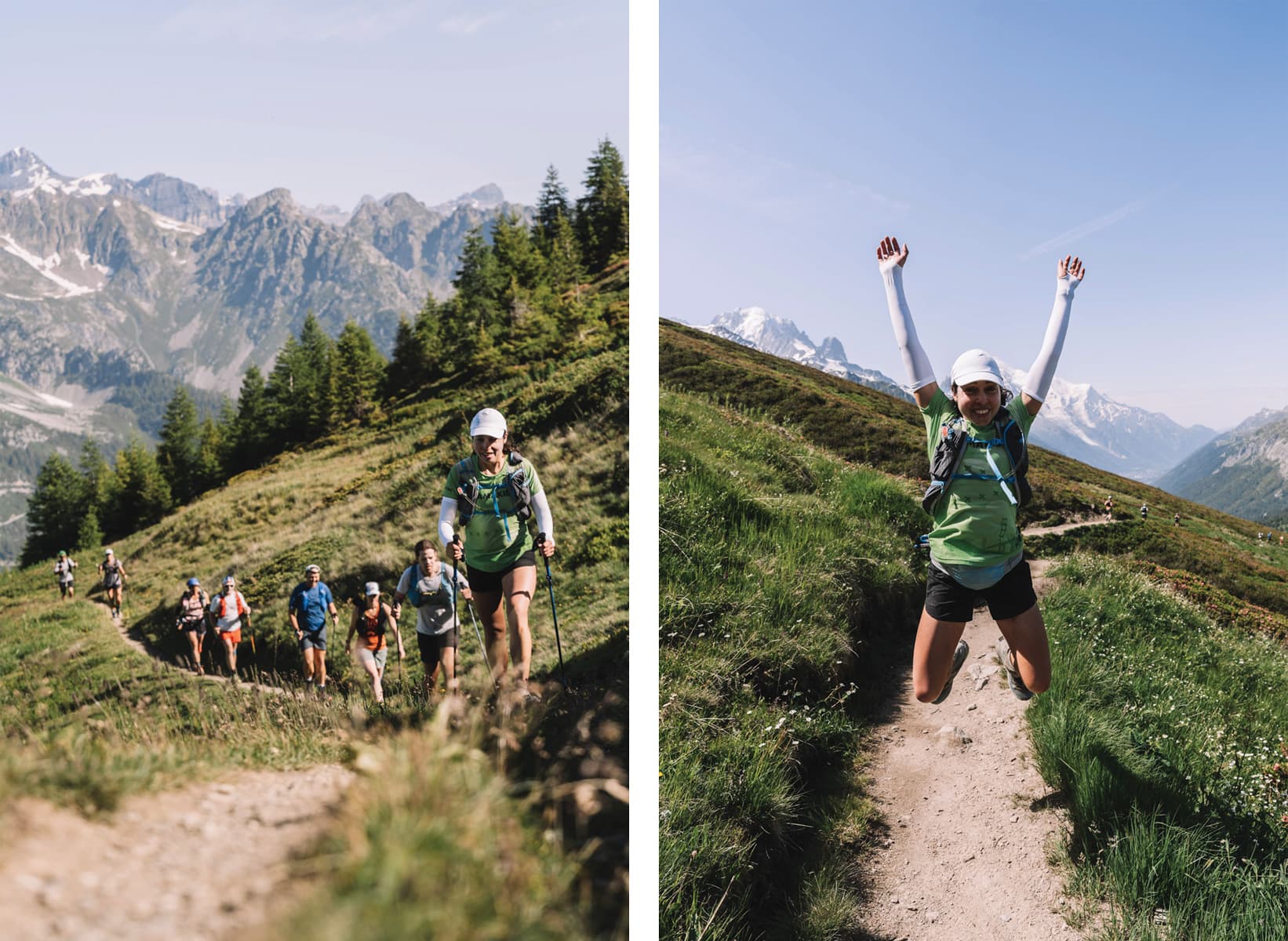 Happy trails on the Tour du Mont-Blanc. (Photo: Sam Hill)
Not a bad view. (Photo: Sam Hill)
Refuge du Col de Balme- a good stop for tarts. (Photo: Sam Hill)
Guide, Gary, pointing out where the trail heads to next. (Photo: Sam Hill)
Tada! Almost all the way around and back to Chamonix on the Tour du Mont-Blanc. (Photo: Sam Hill)
Running into Chamonix to finish at the church steps and celebrate. Time to swap out soft flasks for Big Mountain bottles. (Photo: Sam Hill)
Well done and well run Tour du Mont-Blanc! (Photo: Sam Hill)