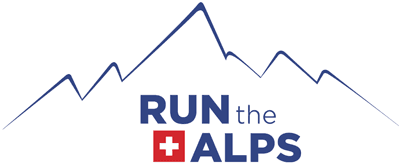 Courtney and Crew do the Dolomites
Guided by Giles Ruck
Guided by Bruno Yates
Courtney Dauwalter and Kevin Schmidt were an additional attraction besides the Dolomites themselves. Our group shared extraordinary running in the Val Gardena and Val di Funes with additional staff along for the fun and photography from Martina Valmassoi and Matteo Agreiter.
-Tour Story from guide, Bruno Yates
By the numbers, our extra fun-sized group of 20 folks explored over 60 miles of trails, climbed 17,000 feet along the way, and summited the 10,000ft mountain, Plattkofel. More significantly, we ate a large number of apple strudel, gummy bears by the handful, and shared a few post-run refreshments as the sun set over the majestic peaks. The weather also just happened to be perfect. 
It's been some weeks since our late-season Dolomites extravaganza with the amazing Courtney Dauwalter. That early October tour feels like a world away now as I stand outside the school gates in Annecy, France, waiting to pick up my kids. After some time back in the real world, it's nice to reflect back on what was definitely one of the all time greatest tours I've been on! 
Highlight on the trail
One moment on the trail that sticks in my mind was the steep climb up to a high pass, Forcella di Mesdi on the third morning. It felt like the group had found their groove after getting used to the often rugged Dolomitic landscape. It was an imposing climb, and the positive energy was no doubt aided by a recent refueling of cappuccinos and strudel at the Rifugio Firenze. But there was also an excitement to be discovering a new valley, and the view upon arriving at the top didn't disappoint. High fives, gummy bears, the Run the Alps cow bell, and some team photo opportunities for Martina kept us lingering at the narrow pass until a chilly breeze encouraged us to start the steep descent into the Val di Funes. 
Memorable non-trail moment
Another memorable moment was when we arrived at Plattkofelhütte, also known as Rifugio Sasso Piatto, at the end of day one. The sun lowered toward the jagged spires of the Rosengarten massif and we all had the satisfyingly-tired feeling that comes after a solid day out on the trail. I don't remember who suggested a quick drink on the terrace but we agreed to it  unanimously, and spent  the next hour in animated chat over beers and spritzers. We dissected the day and concocted a plan for the following morning- a sunrise summit bid on Plattkofel, a peak 2000ft up from our refuge. The sun finally dipped behind the neighboring peaks and it was time to check-in for hot showers on a timer, and a hearty dinner of local specialities including spinach dumplings and venison. 
Best meal of the tour
My favorite meal of the tour was lunch at Schlüterhütte on our last day of running. We were all on runners' highs from a stretch of smooth, hero-trail. Arriving early, we secured four tables together and the waitress's undivided attention. Fresh pasta, apple strudel, plates of local meat and cheeses, dumplings, apfelschorle, and plenty of coffee. More of our tour favorites. The age-old question arose in my mind: do I eat to run or run to eat? Wanting to ensure that nobody finished the day in calorie deficit, Run the Alps founder Doug Mayer treated us all to large plates of fries too.
Funniest moment
One thing that made me chuckle was a suggestion among members of the group that Run the Alps should change its name to Strudel & Summits! Very apt considering how much strudel was consumed during the tour. It came in many shapes and sizes: short pastry, puff pastry, warm, cold, spiced, and with options of whipped cream, custard, and ice cream on the side. 
Overall highlight
I can't list highlights of this tour without mentioning the most obvious: getting to spend so much time with our amazing special guest, Courtney! It was such a pleasure to meet both Courtney and her partner Kevin. They were great fun and up for everything, both on and off the trail. The post-dinner games of Rummikub wouldn't have been the same without Kevin's master plays. Courtney encouraged folks to tackle an extra descent down into Selva at the end of day two. She took the time to chat with everybody in the group and graciously fielded plenty of questions about her life, running, and her busy year! I'm sure I speak for everybody in the group offering a huge thank you and wishes for the very best luck for her future endeavors! 
Great mountains, great trails, great company, great food, great weather! Who could ask for more?
Join us on a tour in the Italian Dolomites and keep an eye on our calendar for future tours with special guest runners!
Let's go! (Photo: Martina Valmassoi)
Getting the group started running in the Italian Dolomites. (Photo: Martina Valmassoi)
(Photos: Martina Valmassoi)
Martina- usually on the other side of the camera this trip. (Photo: Martina Valmassoi)
Cappuccino breaks in Italy! (Photos: Martina Valmassoi)
(Photo: Martina Valmassoi)
(Photo: Martina Valmassoi)
(Photo: Martina Valmassoi)
(Photos: Martina Valmassoi)
(Photo: Martina Valmassoi)
Schlüterhütte / Rifugio Genova. (Photos: Martina Valmassoi)
(Photo: Martina Valmassoi)
(Photos: Martina Valmassoi)
Beer and spritz time at the end of a day! (Photo: Martina Valmassoi)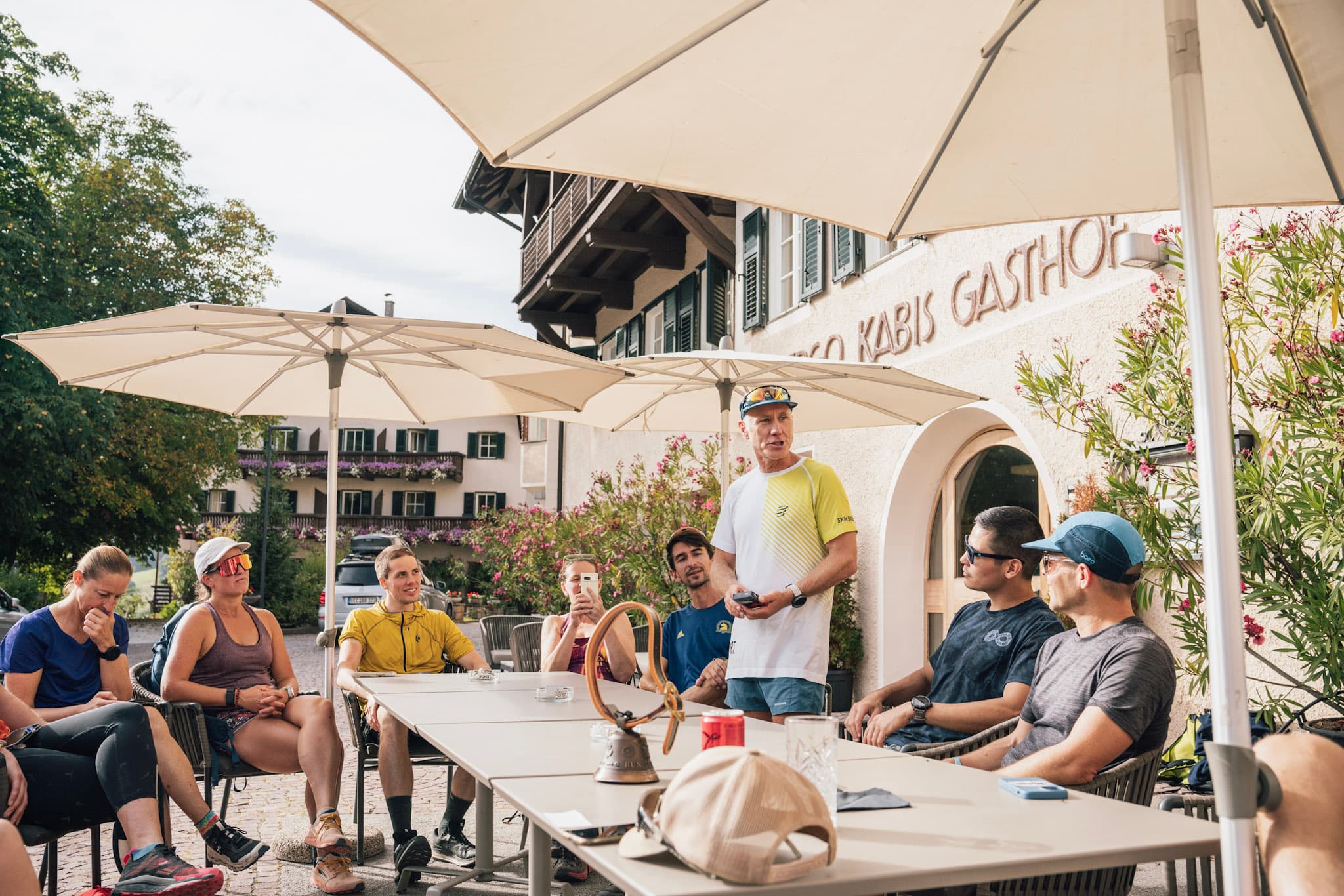 Our guide tells us what we'll do tomorrow. (Photo: Martina Valmassoi)
Our crew. (Photo: Martina Valmassoi)