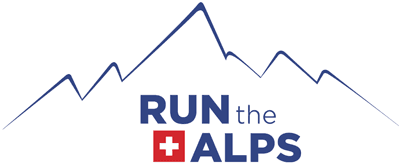 Our new Guide to Trail Racing in the Alps
Our new Guide to Trail Racing in the Alps
One attraction of trail running in the Alps is the incredible race scene here. Many of our trips include the option to take part in an Alps trail race, so Run the Alps has put together a new Guide to Trail Racing in the Alps. The guide includes vital information and handy tips to ensure you get the most out of your race experience. It's included at no additional cost as part of every guided and self-guided trail running trips that includes a trail race.
Interested in visiting Chamonix, France, while the Mont Blanc Marathon is in full swing? Or perhaps trail run in Switzerland and also experience the Matterhorn Ultraks or Eiger Ultra trail races? Run the Alps can arrange your race entry for these, and many other classic alpine trail races in the Alps.
Euro races are somewhat different from races in the US and the rest of the world. So, we wanted to gather everything you need to know together in one place. From race history to obligatory gear to medical certificates, all of the common (and some not-so-common!) questions are discussed and addressed in our new guide. Plus, you'll find beautiful photographs and tips from pro trail runners, such as Run the Alps Ambassadors Hillary Geradi, David Laney, and Katie Schide.
What's covered? Here's a sampling!
What are the strangest things you've seen at an aid station? 
You never know what you're going to find at the aid station of a trail race in the Alps! We've seen everything from a 70-kilo wheel of Gruyère cheese to fresh buttermilk. 
I keep reading about using poles in these races. Should I bring them? 
Yes, and get some practice in beforehand! Nearly all races allow them, and over 95% of trail runners bring poles on the longer races. 
Are medical certificates required?
Races in France and Italy do require a medical certificate, while there is no obligation to provide a certificate in Switzerland.
By the way, you can read more about medical certificate requirements right here on our web site, too!
The team of authors also includes Run the Alps' trail running guides, who collectively hold nearly a dozen decades of Alps trail racing experience at amateur and professional levels. Together, we've curated everything you need to know into an informative – and we think entertaining – guide.
Slotted into the back of the guide, you'll find race overviews, including a course map and profile, for the trail races incorporated into some of our Run the Alps trips.
Anyone booking a Run the Alps trip with a race will receive the Guide to Trail Racing in the Alps to help with preparations before setting off to a race!
Whether you're trail racing or not, we hope to see you here in the Alps this summer!
For More Information: