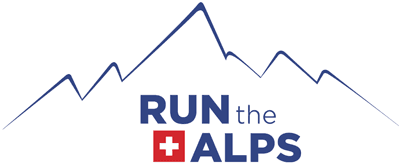 Kilomètre Vertical d'Annecy
This is a relatively new Vertical Kilometer race, with the first edition having taken place in 2016. The race starts in Viuz-le-Chiesaz, south of Annecy in the western French Alps. It is open to 700 runners, who climb from an elevation of 602m in Viuz-le-Chiesaz up to 1634m at the top of Le Semnoz, via its western flank. Le Semnoz is a small mountain, but is famous, thanks to being included as part of the Tour de France, and for its downhill and nordic ski areas. There are panoramic views from the top, stretching towards Mont Blanc in the East.
The route is entirely uphill and gets steeper as it goes up through a forest. The gradient then eases off for the last 200m of ascent through the "alpages," or summer pastures. There is one technical passage, but it is secured with fixed equipment. Racers are allowed to bring poles.
Competitors meet at the parking lot at Le Semnoz at 7:45 am. Each person picks up his or her bib and then buses take runners down to the start. The briefing takes place on the bus, and when the bus arrives at the start runners can leave a bag to be taken back up to the finish area, where it will be waiting for them. From 10am, groups of 30 to 50 runners start every 4 minutes. There are no aid stations along the course, but there is a buffet at the finish with charcuterie, cheese, bread, soup and fruit.
There is also a 2km race loop for children.
NB: We have estimated the 2023 dates based on last year's dates. We have contacted the race organisers but not heard back yet. We'll update as soon as we have more info. RTA makes every effort to keep this page up to date.
< Back to race list