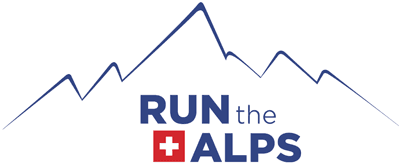 La Grimpée d'Culet
The La Grimpée d'Culet, organized by the Champéry Ski Club, is a vertical race that takes runners to the top station of the télépherique that climbs 900m out of the village of Champéry, located in the French-speaking Valais canton. The first kilometer of the race is a fast, flat road to get runners well warmed up for the vertical element. You will then climb up a ridge that gets progressively steeper and more precipitous. Towards the top the trail becomes technical enough for runners to use chains bolted to the ridge, to provide additional safety– this is not a race for runners with vertigo!
From the finish line at the top of the course, you will be treated to views across to the impressive Dents du Midi range. The village of Champéry, close to the border of France, has a rich trail running history. It hosts the oldest trail race in the Alps, the Trail des Dents du Midi – you can read about that historic race here in the Race Finder. There are also a number of articles about the iconic "DDM" race in the Run the Alps blog. 
Organizers have created two additional races, too, just for kids aged 3 to 16. There's "La Mini-Grimpée" that's 920m long with 35m of vertical. (Little kids can do one lap, slightly older kids get to do the route twice.)  Young runners between the ages of 12 and 16 can tackle "La Grimpée de l'Aigle," designed to encourage kids and teenagers to race.  That course is 3.9 km with 205 meters of climbing. 
---
Book a Run the Alps Tour In This Area
< Back to race list