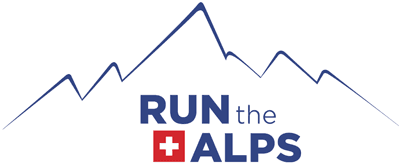 Run the Alps Trail Running Guide
Gary Daines
Hometown
Arles sur Tech, French Eastern Pyrenees
Certifications
International Mountain Leader
A bit about me
I was born in Essex in the UK, a long way from any mountains. But, at the age of 18 I started to travel and work across the world. By my late twenties I decided that sleeping on other people's sofas or floors and not having anywhere to call home meant it was time for a change. However, I did not want to give up the lifestyle I had grown to love so much – and that is how I fell into expedition guiding. I started to get my certifications and then, in 2009, I moved to Chamonix, France, which became my home.
Three years ago I moved down to the French Eastern Pyrenees to be nearer to my little boy, who lives just over the border in Spanish Catalonia. Here, I can run the trails all year round, and have finally discovered the home of my heart.
Trail running background
I came to trail running later in life. Beforehand, I was always a climber and expedition leader, but when I discovered trail running something changed in me and it's all I do now! I started racing a couple of years back, but I love being out by myself and doing long distance trails and multi-day fast packing trips. The Pyrenees are very wild and remote compared to the Alps, which is one of the reasons why I love it here.
Why I love guiding
The mountains changed my life and I truly believe that they bring not only physical, but also mental and spiritual well-being to our lives. To be able to help others step outside of their normal routines and experience that sense of freedom and well-being on the trails is very special for me.
I also love to talk and laugh, and guiding is a great way to meet new people from all walks of life, share some very special moments and make a lot of new friends.
Region coverage
Chamonix Valley
Pyrenees
Gallery
Run the Alps guide, Gary Daines, in the Jura, Switzerland
Run the Alps guide, Gary Daines, on the Tour du Canigou, French Pyrenees
Run the Alps guide, Gary Daines, in the Shangphu Valley, Ladakh, India
Blog
Run the Alps Announces Salomon Limited Edition Collaboration!
Run the Alps is pleased to share the very first news of a special Alps trail running collaboration with Salomon– and the first chance to order your limited edition Run the Alps gear!
Guided
Tour du Mont-Blanc
The Tour du Mont-Blanc is the most famous trail running route in the world, and for good reason. Wandering over mountain trails from France, to Italy, to Switzerland and back into France, the "TMB" footpath includes some of the most iconic mountain terrain anywhere. We'll kick off the trip with a day of running one of Chamonix's
New gear
Reusable Euro Market Bag
Thanks to our crew and friends here in Chamonix, it's not unusual to spot our reusable bag at the Saturday morning market. Now, you can use it at your local farmer's market, too!