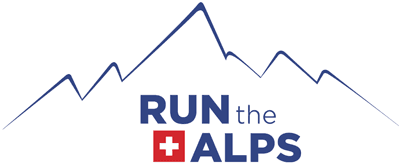 About that DIRT Cover
Did you happen to catch the cover of DIRT, Trail Runner magazine's annual special edition for 2016?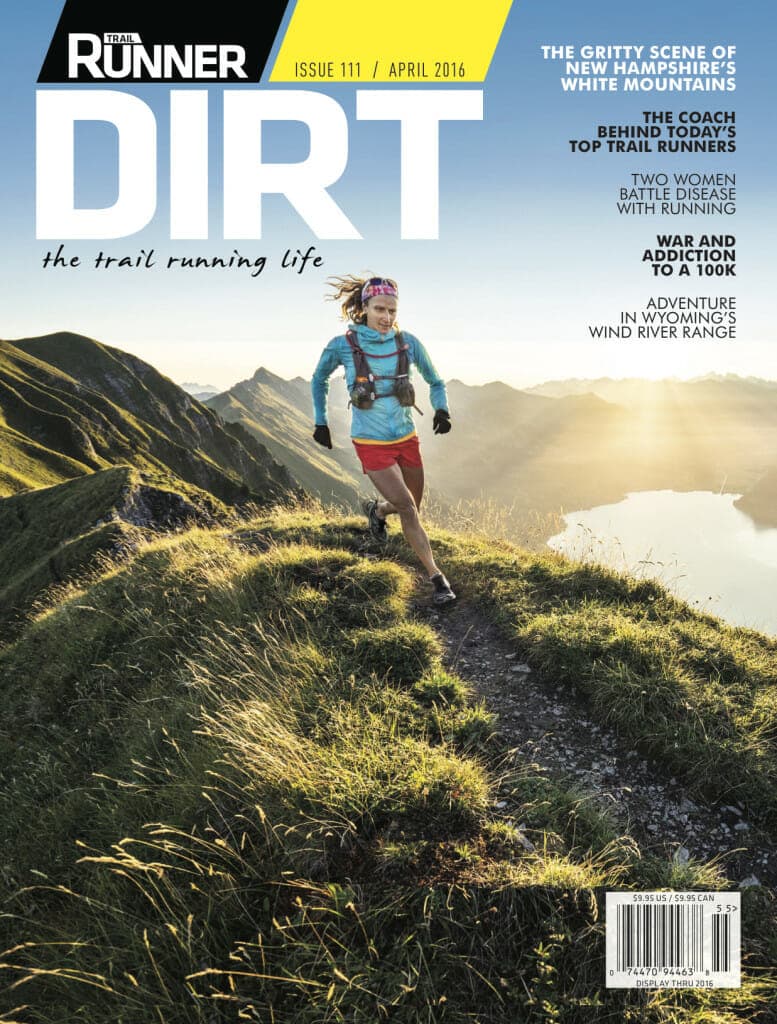 It features what is rapidly becoming an iconic Alp trail running route. Photographed by Dan and Janine Patitucci, of Patitucci Photo and ALPSinsight, the image is a perfect choice for DIRT because it encapsulates almost everything so many of us love about trail running: physical challenge, natural beauty, and, well, drama. The sides drop away steeply—enough to look a bit sketchy, to say the least.
How did Dan and Janine discover the Hardergrat? And, what did Patagonia and Vasque Ambassador and elite ultra-runner Krissy Moehl think of it? Here's the scoop.
Run the Alps: How did the run come on to your radar?
Dan: The line is super obvious from below—it's visible from the whole region. It's just this impossibly long, clean ridgeline. You don't see that it is as steep on the other side, and you don't see any trail… but you sure wonder. We see most of the Hardergrat right from our house. So, shortly after moving to Interlaken, I asked around. Turns out it's a local classic, and a must do if you live here. I was running a lot with [Swiss climber] Ueli Steck a few years ago—Ueli lives here too—and asked if he'd done it. He hadn't. But, that was a reminder, so he did it a few days later—and in five hours. Then some other friends did it, and Janine and I right after them. Suddenly, it was the thing to do among our friends. Now we've done it several times, and I'm on it all the time. I absolutely love that ridge!
Krissy: That was a tough shot to get. Hanging with Dan means adventure and that day definitely met his standard! Not only is it a local classic, it is turning into a sought out adventure run for all trail runners that visit the region, brought to people's radar namely from Dan's photos.
Run the Alps: You guys are running all over the Alps, and, ironically, the Hardergrat is right in your backyard since 2012. How'd it escape your attention?
Dan: Sometimes you miss the things in the lower lands when you are always staring up at the alpine world.
Run the Alps: It looks exposed. Okay, really, really exposed. What's the reality?
Dan: It's super exposed alright… and for sure it is dangerous, people have fallen. There are memorials on the ridge. But if you don't go when it is wet, and you are sure-footed, and not scared of exposure, you should be okay. I've seen older couples up there on the hardest bit just walking along, and I have also seen people crawling along.
Run the Alps: Krissy, Dan's a talented climber and deals with exposure of not just photographs but also serious heights every day. What's your take on the Hardergrat?
Krissy: This was one of the most difficult adventures I've done and definitely the most challenging I've done solo—Dan and I started together, he took some photos at sunrise on the ridge, then had to return to Interlaken. From that point on, I was on my own!
There are two key "ifs" in his statement. "If you are sure-footed, and if you are not scared of exposure." The route is incredibly challenging to those of us that do not answer both of those positively.
Run the Alps: How does it compare with other runs you've done, in terms of the exposure, view, and the sheer drama of it all? It looks pretty intense?
Krissy: There are other routes that have challenged my comfort level, but I have always done those routes with others, usually guy friends. What challenged me most on this route was being out there solo. The narrow path along the exposed, sheer ridge played with my mind. Having to problem-solve the tricky parts and talk myself along—sometimes scooting—when my brain was telling me to stop, created huge moments of growth. It will remain a life moment when I reached the tram station safely. 

Run the Alps: Want to run it again next summer? We'll bring the Ovomaltine.
Krissy: You heard about my love of Ovomaltine! Ovomaltine was a favorite while overseas, and as dedicated to adventure as the Patituccis are, they are also excellent at celebrating the adventure. I was greeted with treats, Ovomaltine, a hearty dinner and a walk into town for ice cream after. All important caps to a day outside. As for next year? … Next time I would like to go with a small group. It will be an amazing route to share.
Related Stories:
The Hardergrat: Route Description from ALPSinsight
PatitucciPhoto Trip Report