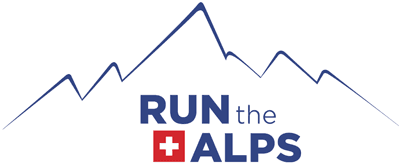 Alps, Dogs and Trail Running. It Must Be Canicross!
Alps, Dogs and Trail Running. It Must Be Canicross!
Trail racing… with your dog?
In the Alps, it's called Canicross, and it's gaining popularity around Europe and, more recently, in the United States as well.
This past fall, Run the Alps friend Natalie White, a British and English fell running champion, competed in a Canicross event in Lyon, France. That was followed by another event in the Jura region. There will be more to come, too. Her four-legged partner is the speedy German short-haired pointer, Rosa, who graces Natalie's social media feed on a regular basis.
When the duo isn't trail racing, they are often spotted on the trails around Chamonix, France, with Natalie's partner, UK trail runner Robbie Britton.
How does Canicross work? What happens when a meat truck drives by the course? And will Rosa be standing atop a podium soon? We talked with Natalie and got answers to at least a few of these questions.
Run the Alps: How did you discover Canicross?
Natalie: I'd heard about other people running Canicross races and thought it would be nice to run with Rosa in a race. I mean, Robbie races, I race, so why not Rosa?
I went on the internet and tried to find local races or races within a two-hour radius. The number of races vary widely from country to country.
Run the Alps: Are there general guidelines for the races? Who can run?
Natalie: Each country has their own guidelines for competing, but in general they are similar. Anyone can compete in a Canicross race, as long as you follow the rules and regulations. At the first race we ran, there was a little kids race… Their dogs were a lot bigger than they were, so you can imagine the speed they ran!
Run the Alps: Tell us a bit about your four-legged partner in these events, Rosa. How did you two meet? Has she figured out Canicross, yet?
Natalie: I first met Rosa when she was three weeks old! She was a tiny little rascal. I brought her home when she was eight weeks old, and we're inseparable now.
Rosa will be 8 years in April this year. I think the mountain air is keeping her young looking. She's a German Short-Haired Pointer and around 20 kilograms in weight, which is definitely all muscle!
Her training regime is like mine, except she covers twice the distance and a lot more vertical. She's definitely got the resting bit sorted out. I think maybe she learned that from Robbie!
Run the Alps: How did your first Canicross experience go?
Natalie: The first race we ran I think she was scared of all the other dogs! She stood on the start line facing the wrong way and didn't pull me, which of course is what's meant to happen.
I think it's actually pretty challenging for the dogs. Running non-stop for 7 km is quite hard work… There's no stopping for a sniff or a wee!
The most recent race we did, I think she felt a bit more comfortable and pulled a bit more. She did get a bit distracted when there were some nice-smelling dogs we ran past!
Run the Alps: You didn't run into any meat trucks, I guess? They must be sure to keep those off the course. 
Natalie: I think the race would end whenever the truck was parked!
Run the Alps: What tips would you have for anyone wanting to try Canicross?
Natalie: Your dog needs to have a special harness and lead. You need a harness, too! You need to attach the lead from yourself to your hound.
There are various rules and regulations about what is and isn't allowed. It's best to check these out first. Your dog also needs to be microchipped, have a pet passport and have all the necessary vaccinations—namely, rabies and kennel cough. Like all trail races in France, you'll need a medical certificate yourself, as well! Once you've done all this you can then race with your hound.
Run the Alps: Any tips before a reader's first race?
Natalie: I'd suggest practicing with the harness before racing. Robbie and I have been teaching Rosa not to pull on her leash, so I think she finds it strange that she's actually allowed to pull while wearing this new fancy harness. When she wears her Canicross harness, she's allowed to pull and drag me around!
Run the Alps: Do the two of you have a next event planned?
Natalie: Not a specific one, but we'll certainly have more to come, soon! For better or worse, most of my races are dog-free.
Run the Alps: Good luck and may your harness never become entangled!
Natalie: Thanks—from both of us. There will be many biscuits and napping afterwards, I'm sure!
You can follow Natalie and Rosa's adventures via Twitter and Instagram.  
Editor's note: We have to close with a few photos from what appears to be the part of the event Rosa loves best: napping at home. Enjoy!