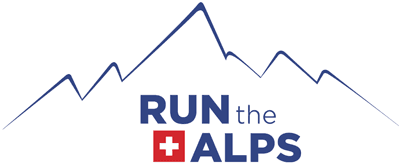 Calling All Foodies: Great Cafés of the Alps Trip Now Available for Booking
Calling All Foodies: Great Cafés of the Alps Trip Now Available for Booking
This 8-day/7-night tour is scheduled for July 26 – August 2, 2020—and booking is available now. Learn more and reserve your spot here. We expect this tour to sell out.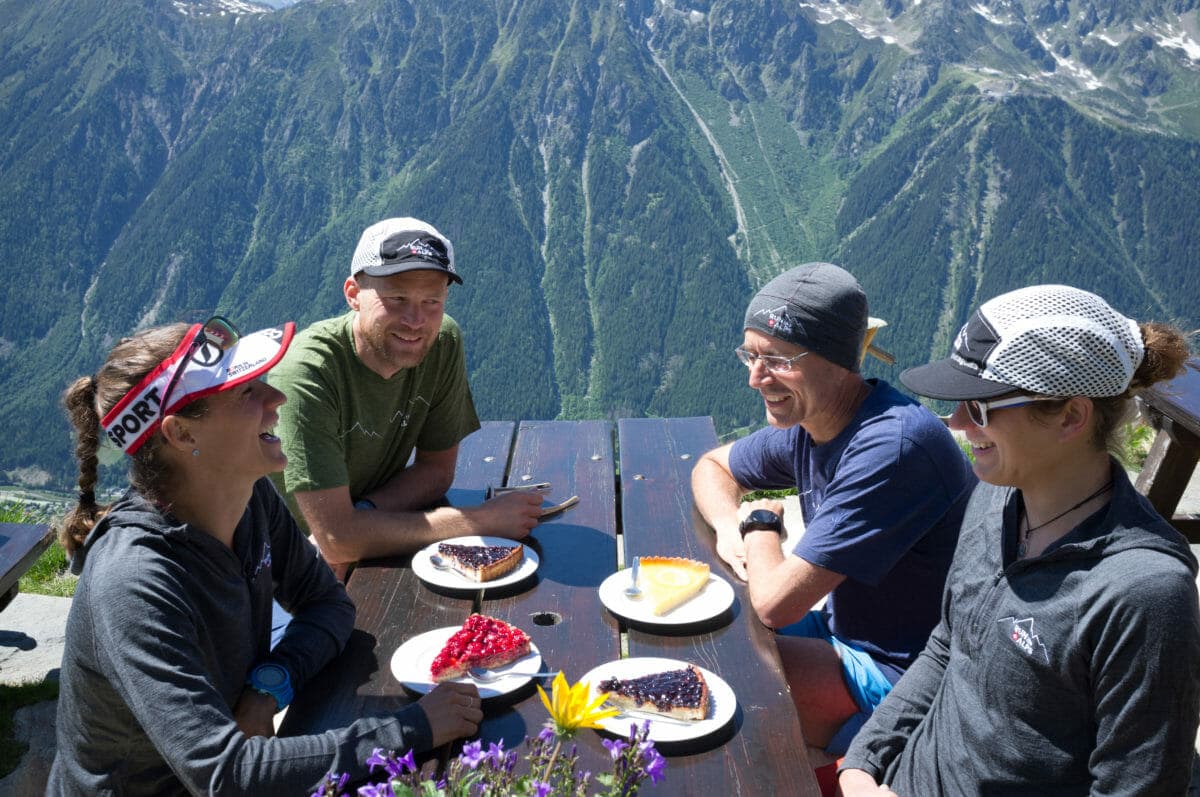 It's been said that trail running is an improvement on hiking because it's possible to cover so many more miles—and thus enjoy so many more views—in the same amount of time. The same analogy could apply to eating: running all day makes it possible to enjoy significantly more treats!
There's no better place to indulge than in the Alps, where it's possible to trail run to so many cafes and restaurants, many perched improbably high in the mountains. You'd be hard-pressed to find more scenic places to enjoy un café and pain au chocolat—and as any runner can attest, nothing fires up the taste buds as readily as a good long run.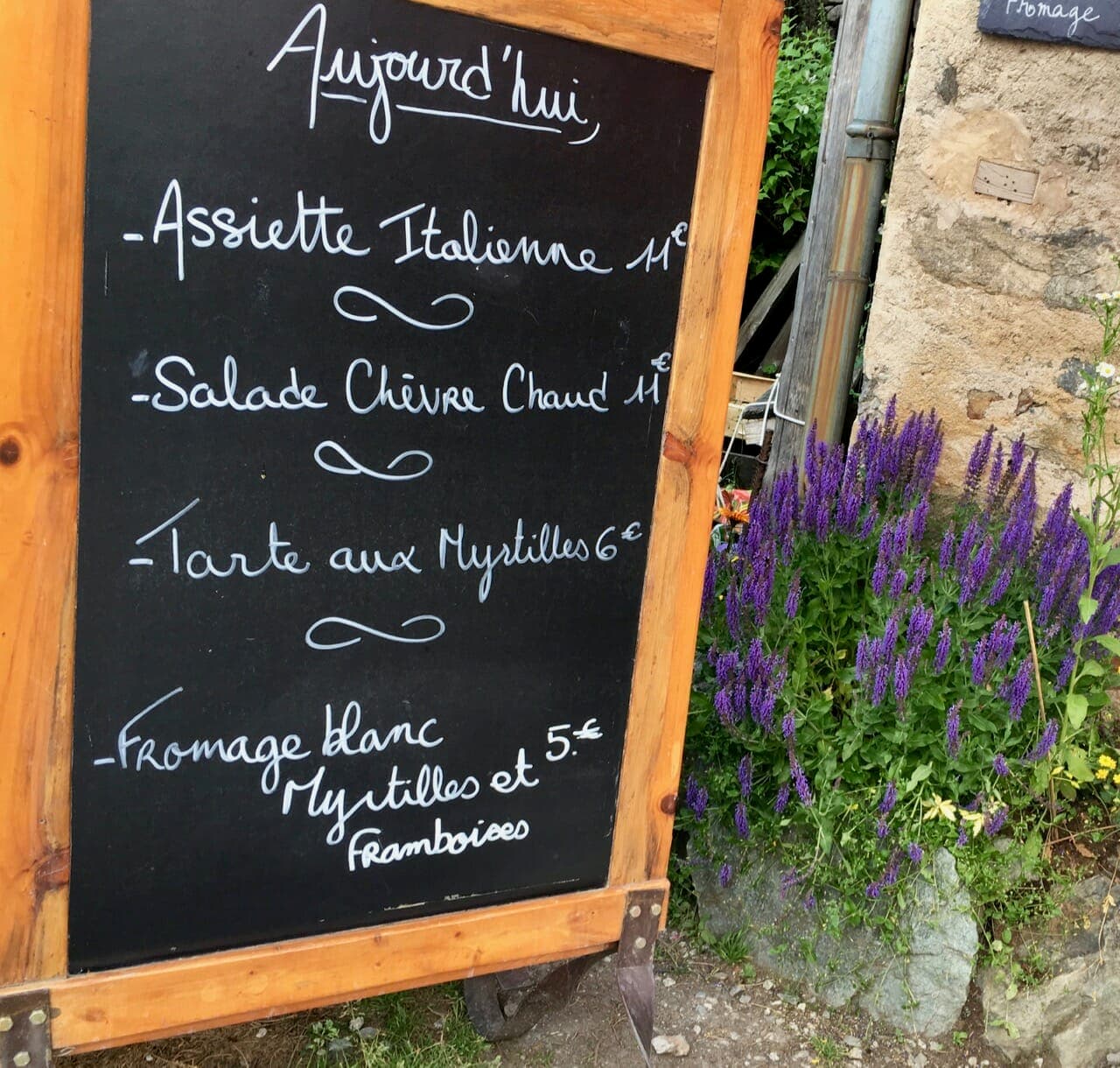 In honor of our unabashed enthusiasm for alp treats, we're excited to announce a new combination running/culinary trip for 2020: Great Cafes of Alps. Join us this coming summer for a tour not only of some of Chamonix, France and Zermatt, Switzerland's most stunning trails, but also many of their finest restaurants and mountain cafes.
We recently talked with this trip's guide and gastronomic expert extraordinaire, Giles Ruck, to help you know what you can look forward to on our new Run the Alps trip.
Run the Alps: Do you have a favorite café along this particular tour? What makes it special?

Giles: Oh no! Don't make me choose… that's a tough ask. Here are three just for starters: Refuge du Plan de L'Aiguille always has a half-dozen choices of fruit tarts and sits high above Chamonix. Refuge du Montenvers has real character and a stunning location—so close to the glacier you feel like you can touch it. Hotel du Trift in Zermatt makes the list because the owner is so charming, as is the food. After a couple of big mountain days, he once upsold me and a climbing buddy from having just a beer, to a three-course meal and then even a hotel room for the night!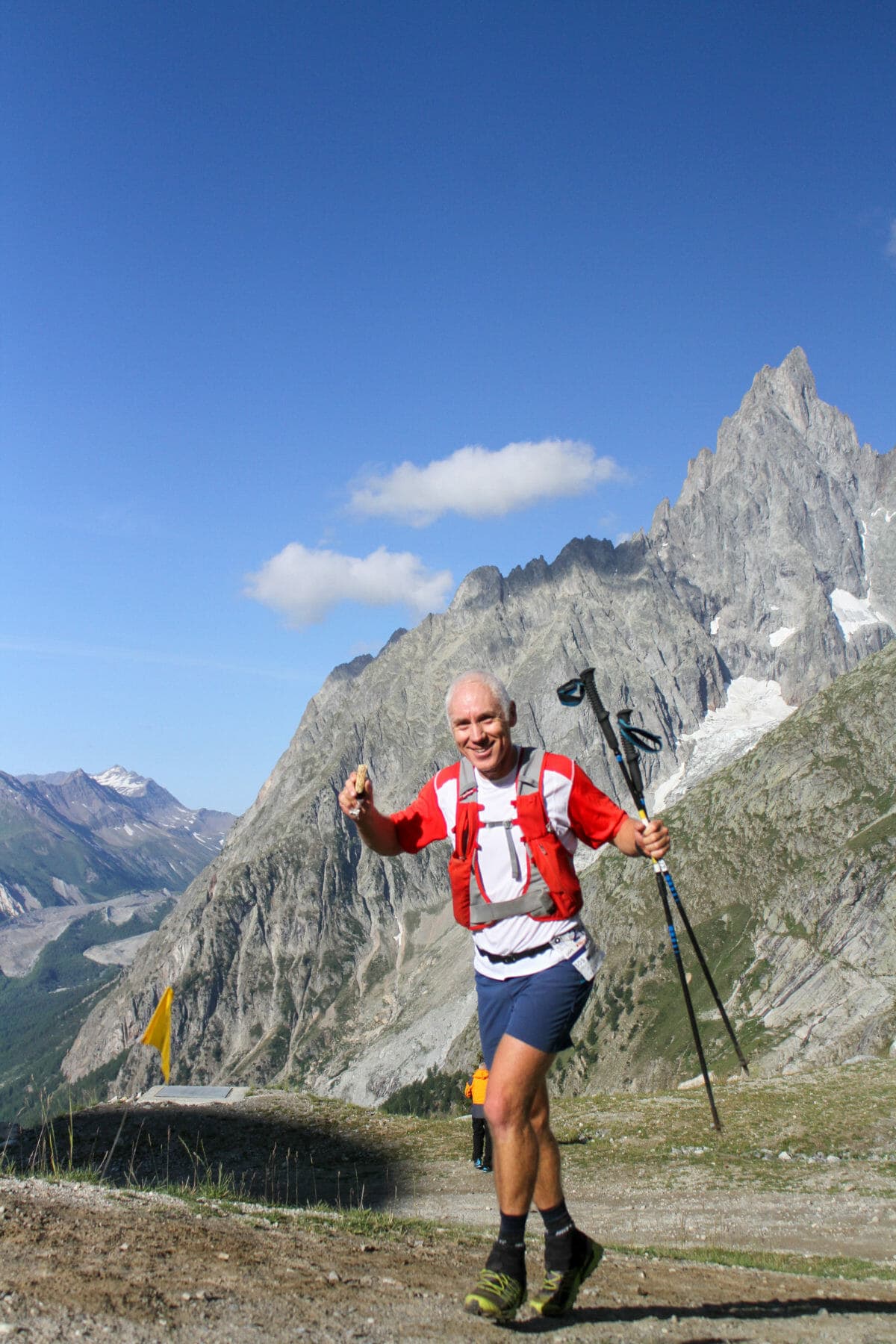 Run the Alps: What's a person got to do to get hired for your job?
Giles: Hmm, great question. I think it was probably a blend of being a coffee addict, having a love of strawberry tarts with a gorgeous mountain view, and an ability to eat and run and eat and run … pretty continuously.
Run the Alps: Yes, your bio states that you once added an impressive three hours to your time at the West Highland Way Race by making stops for fish & chips, baked potatoes and toasted panini along the way. What pro tips do you have for guests to "train" their stomachs to better tolerate such indulgences mid-trail run?
Giles: Practice! For example, I've now figured I can go a bit faster by taking on the same calories a little more spaced out over a long race. However, I would say my main pro-tip is to never eat the customary bread that's offered. Save your stomach for more tasty food! And finally, believe in the power of the second "dessert" stomach—it's not a myth!
Run the Alps: What's your favorite French café treat? Favorite Swiss café treat?
Giles: French: a raspberry millefeuille (a "thousand sheets"… of tasty pastry!).  Swiss: It has to be chocolate-based gateau, which is a chocolate layer cake. That would be just fine, thank you.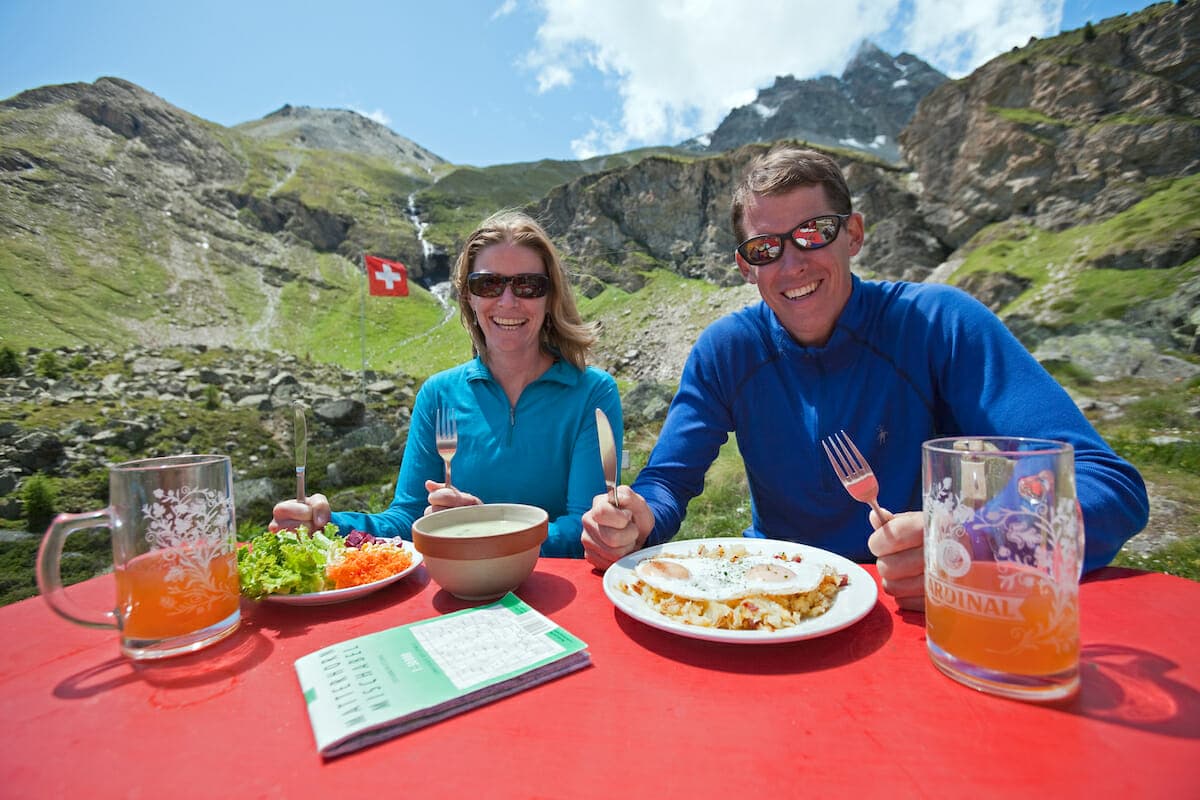 Run the Alps: Any particular café beverages that you'd recommend people try while on the trip?

Giles: For a refreshing option: citron pressé—basically, homemade lemonade. It somehow hits the spot so well at a high alpine café after a steady trail climb. For a warming option: most alpine cafes make excellent hot chocolate. Whipped cream is mandatory!
Run the Alps: More generally speaking, what is your favorite aspect of being a guide for Run the Alps?
Giles: You're making me choose again! Can I have two favorites? First, the guests—they always come with enthusiasm, interest in the mountains and one another, and fascinating life stories to share. Second, quite simply, outstanding trails and mountain views. I love sharing my favorite mountain trails with others. You could say it's my dream job. Occasionally I have to pinch myself during the summer.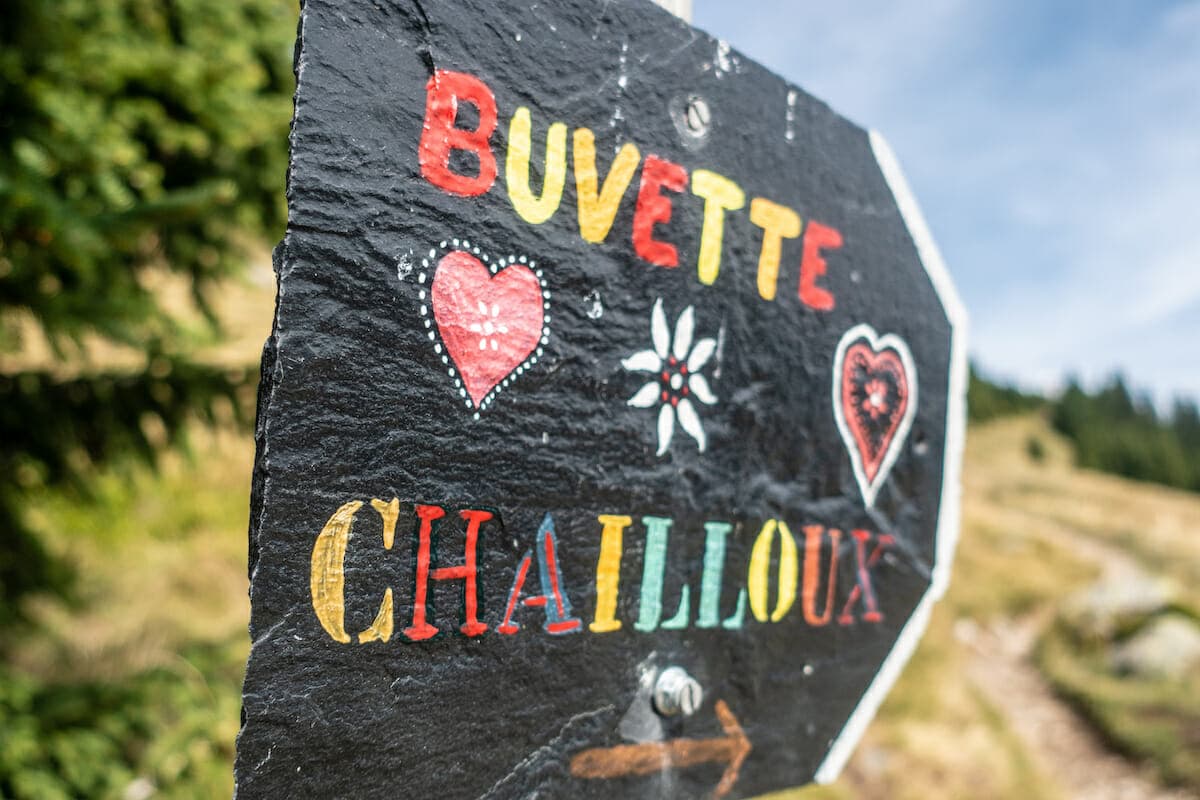 Run the Alps: Anything else people should know about this tour?
Giles: The itinerary blends some of the best views (think: Mont Blanc and the Matterhorn) with some "cruisy" trails on mainly mid-mountain "balcon" locations, with plenty of excellent daytime cafe options to suit our chosen pace, and equally delectable evening restaurants. I think the only caveat will be to go easy at breakfast!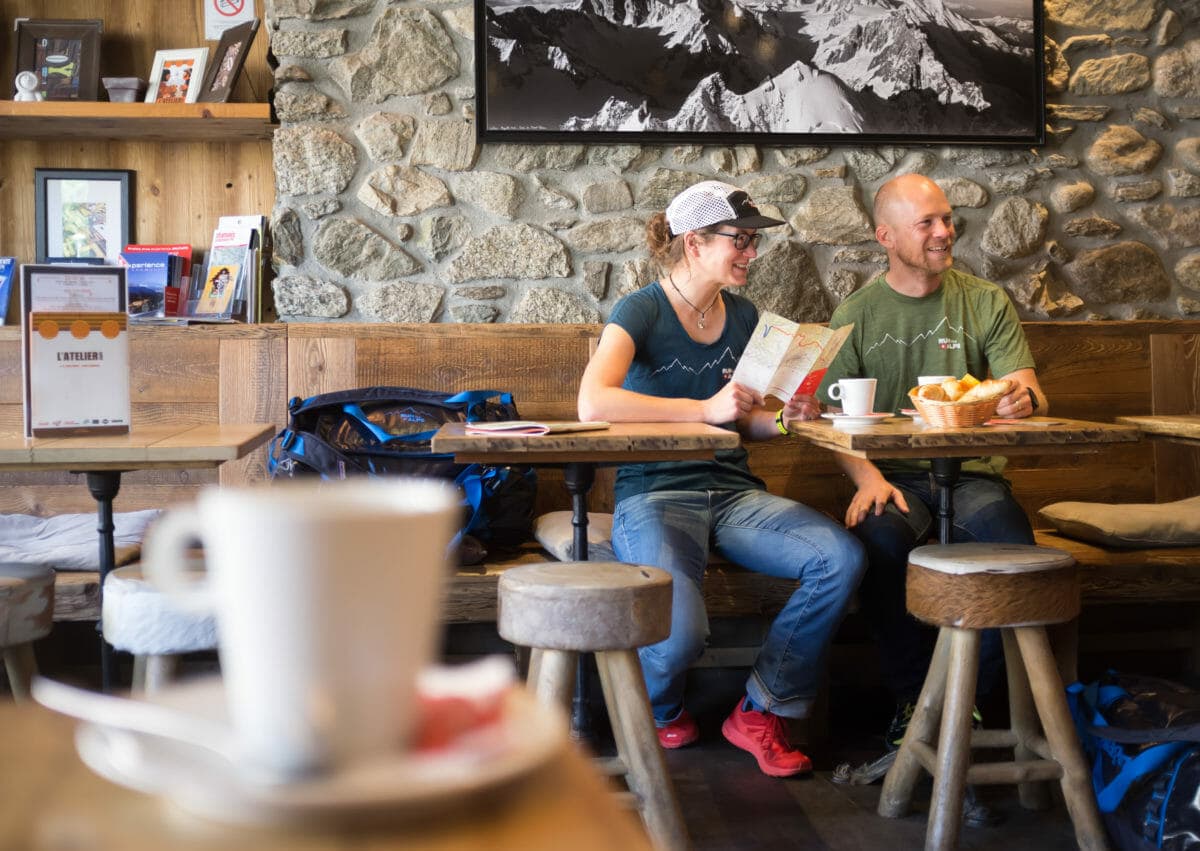 We hope you can join Giles on our first-ever great Cafés of the Alps trip. (Suffice it to say that a few other Run the Alps friends might just drop in for a treat here or there, too!)
This 8-day/7-night tour is scheduled for July 26 – August 2, 2020—and booking is available now. Learn more and reserve your spot here.