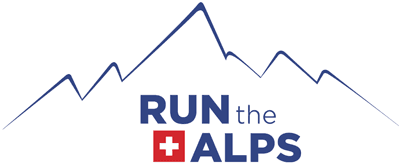 Five Reasons to Run Trail Verbier St-Bernard
Five Reasons to Run Trail Verbier St-Bernard
I never thought I'd get the itch to do an ultra.  The trail races I grew up with were typically less than 10 miles, and four years of collegiate training for 6km cross-country and 5km on the track made trail racing of any distance beyond 10 km seem like a whole different world.  Besides, part of why I love racing is the feeling I get when I run fast – and let's face it, no matter how fit you are, "fast" takes on a new meaning when you're covering distances of 50 to over 100 km and climbing thousands of vertical feet.
After witnessing the Trail Verbier St-Bernard, or "TVSB," races recently, however, I can finally wrap my head around why ultramarathons have such appeal.  I've been bitten by the Ultra bug, and TVSB in particular, I admit it. Here are my top five reasons why:
1. The Local Feel
The Trail Verbier St-Bernard weekend is far from small – thousands of runners travel from around Europe and other parts of the world to enter in either the 111km, 73km, 43km, or 29km races.  Despite the sizeable field, however, the races have a comfortable, almost "homey" feel to them.  Some of the unique quirks this year included an acrobat performance by local high-schoolers that opened the pre-race briefing, a local band playing 90's hits at the finish-line, and an energetic crowd lining the sidewalks to cheer on 4-10 year olds in the kids' fun-run the following morning.  It truly feels like the whole region is out and about all weekend to celebrate the runners as they pass through, or at the finish line in Verbier.
2. The Camaraderie
Bravo! Ça va? Allez-allez! Nothing says Alps trail racing like the sounds of both onlookers and fellow trail runners cheering each other on and looking out for one another during moments of duress.  The morning after many runners had finished their own races, they were back out at the finish line to cheer in athletes who were finishing up the 111km "X-Alpine" after running through the night, coming in just under the 36 hour cut-off.  However, the athletic companionship doesn't mean that the race is without a competitive bite; I witnessed two runners take part in a final battle to the finish line.  Only later did I realize that one was none other than Run the Alps founder Doug Mayer. Even after more than fourteen hours of running, he enjoyed a sporting battle to the finish line– he took off at a sprint with 150 meters to go! Moments like these show that ultramarathoning creates a venue in which camaraderie and competition can go hand-in-hand.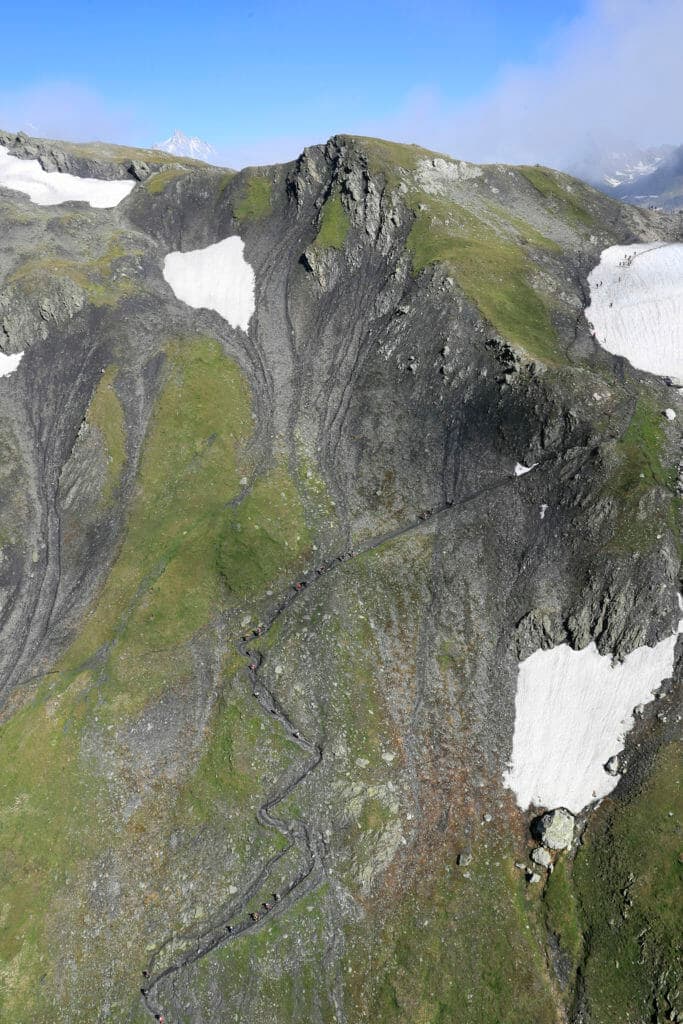 3. The Course
When you're out running for 15, 25, or even 35 hours, nothing makes the time on your feet fly by like constantly changing beautiful vistas and terrain.  The Trail Verbier St-Bernard courses have it all – brutal climbs and thrashing descents, traverses through high Alps pastures, dramatic suspension bridges, and glaciers near at hand, all while meandering through mountain villages and across national borders.  The standard for beautiful terrain in European trail racing is, of course, extraordinarily high, so the fact that Verbier St-Bernard is particularly noted for its inspiring scenery means it's safe to say that this is one beautiful course.
4. The Organization
Trail Verbier St-Bernard is quickly getting a reputation as one of the best-organized trail races in the Alps.  The importance of a clearly-marked route, well-stocked aid stations, and helpful volunteers can't be overemphasized when runners' brains start to fuzz from calorie depletion and lack of sleep. The tight organization is also great for spectators – there was a well-kept bus schedule that shuttled friends and family to various hard-to-reach spots along the course to cheer on and snap a picture or two of the athletes.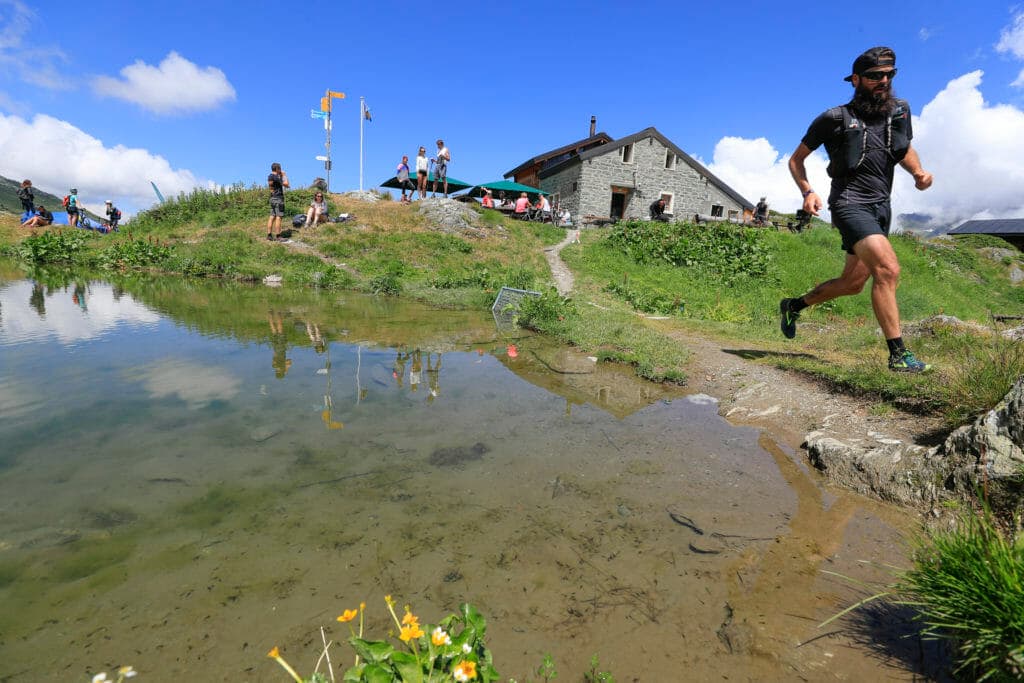 5. The Spirit
As I watched hundreds of runners line up to collect their bibs at the race expo on Friday afternoon, I felt a flutter of pre-race excitement in my stomach.  And I wasn't racing! The energy of the races was palpable; just hours before they were set to embark on hours of traversing up and down mountains, runners still found a few minutes to share each others' company as they laughed, joked, and cheered on France in the FIFA World Cup Quarterfinal.  During the race, I spent some time watching runners take a break at one the Col St-Bernard aid stations, and was struck by how calmly the 111km racers moved as they sipped bowls of hot broth or chewed chunks of Gruyère cheese and baguettes, before refilling the bladders in their vests and carrying on into the next stretch.  This much became clear: trail-racing in the Alps is more journey than competition.  It's as much a test of patience as it is a measurement of strength.  After a weekend in Switzerland, it was clear to see how Trail Verbier St-Bernard embodies the true spirit of trail running.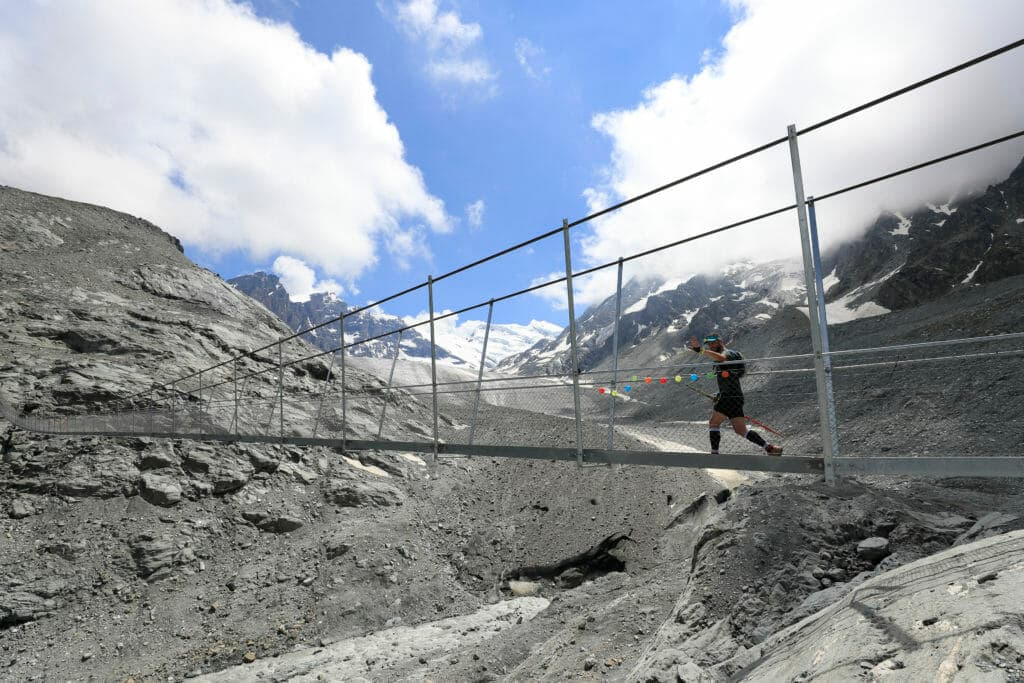 For More Information: