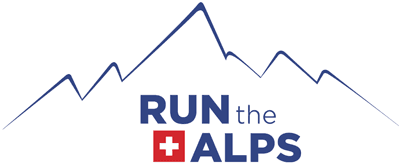 From Kenya to the Cairngorms: Our Run the Alps Guides in the Off-Season
From Kenya to the Cairngorms: Our Run the Alps Guides in the Off-Season
During trail running season here in the Alps, our guides are some of the most active people going. They're trail running nearly every day – with our guests, on their own, and in races big and small around the Alps. (A typical rest day? Running up, up, up on the course of the Chamonix Kilométre Vertical.)
But, what do our guides do in the off-season, when they're not cruising along single-track in the Alps? Some pretty interesting things, it turns out!
Here's how they stay active when our favorite trails are covered in a thick mantle of snow.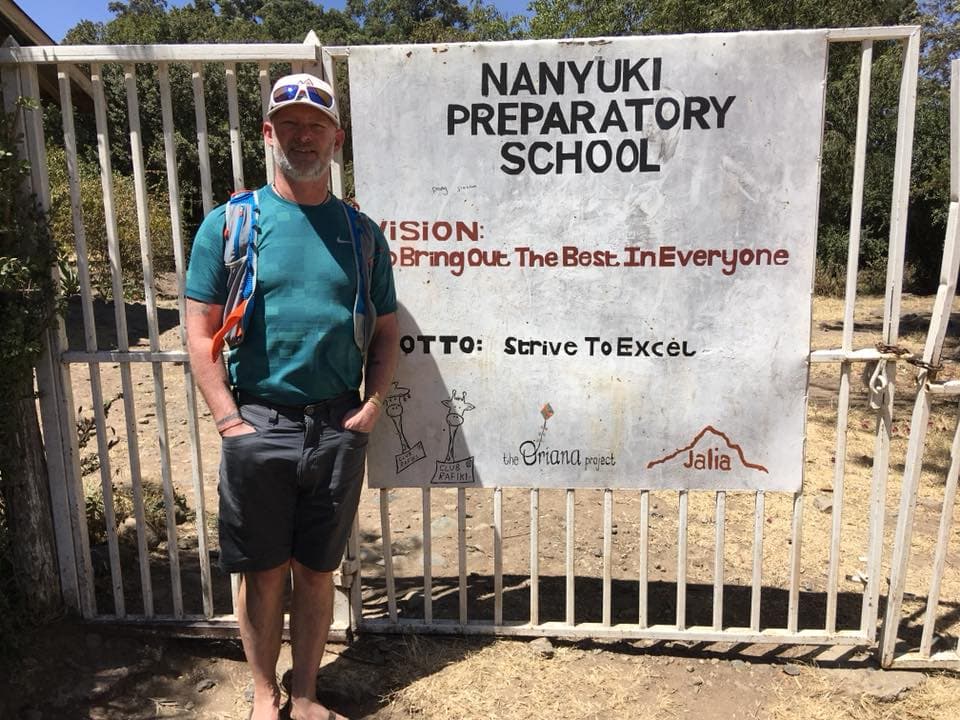 Simon Conroy has been leading winter trips for Aiglons Collge in Switzerland, and right now is on Kilimanjaro with a group from North Anglia College. He recently visited Nanyuki Primary School in Kenya, which he's been supporting through his fundraising work with the Jalia Fund.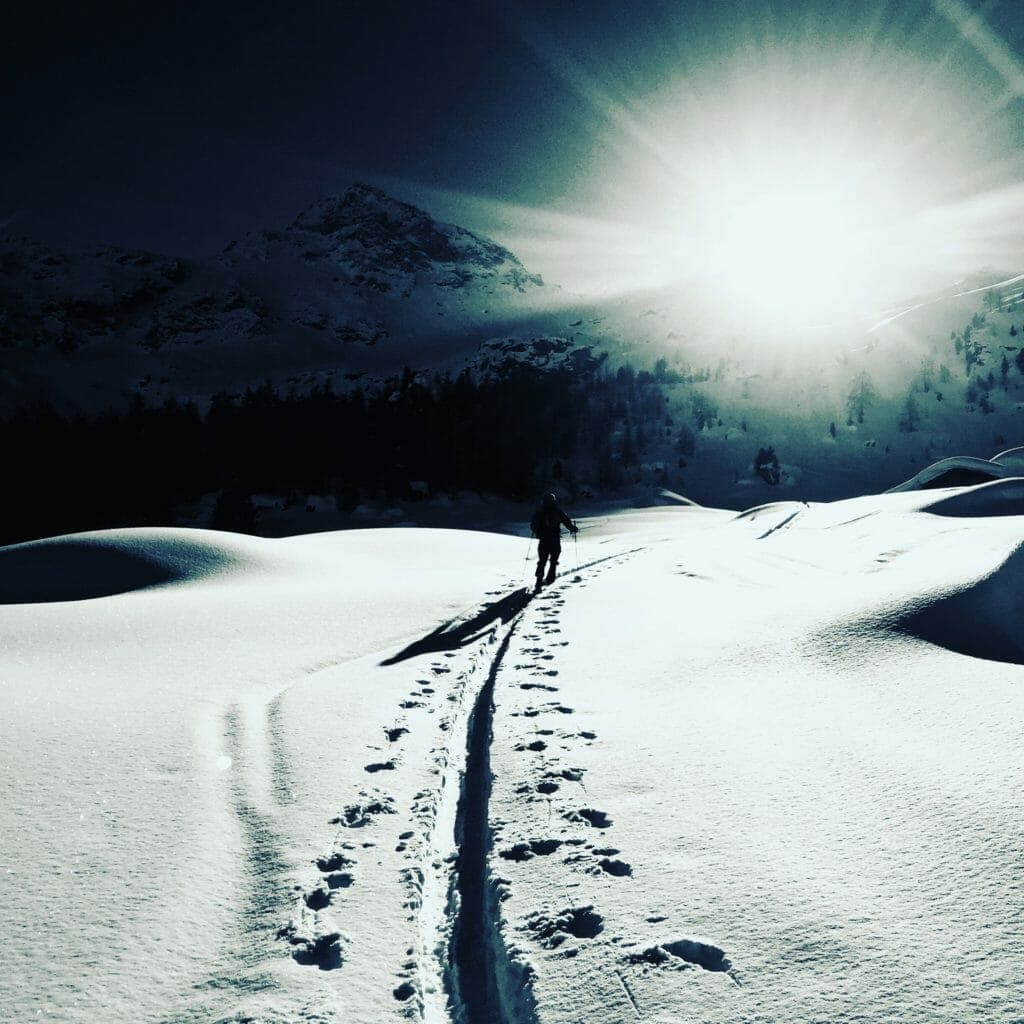 Giles Ruck has been busy ski touring – recently in Champoluc, Italy and Scotland's wild Cairngorms. (When he's not the Chief Executive for Foundation Scotland, that is.) Coming up later this winter? A tour on the classic Haute Route from Chamonix, France to Zermatt, Switzerland.
Emily Geldard recently completed a four day point-to-point cross-country ski traverse of Switzerland's Engadine region, incorporating the Engadine Ski Marathon route along the way. (This summer, she'll be leading a trail running trip in the same region with US trail runner Krissy Moehl.) Most days, though, Emily's a teacher at an International school in Montreux, Switzerland. Next month, she's leading a school group to Kenya on behalf of Habitat for Humanity.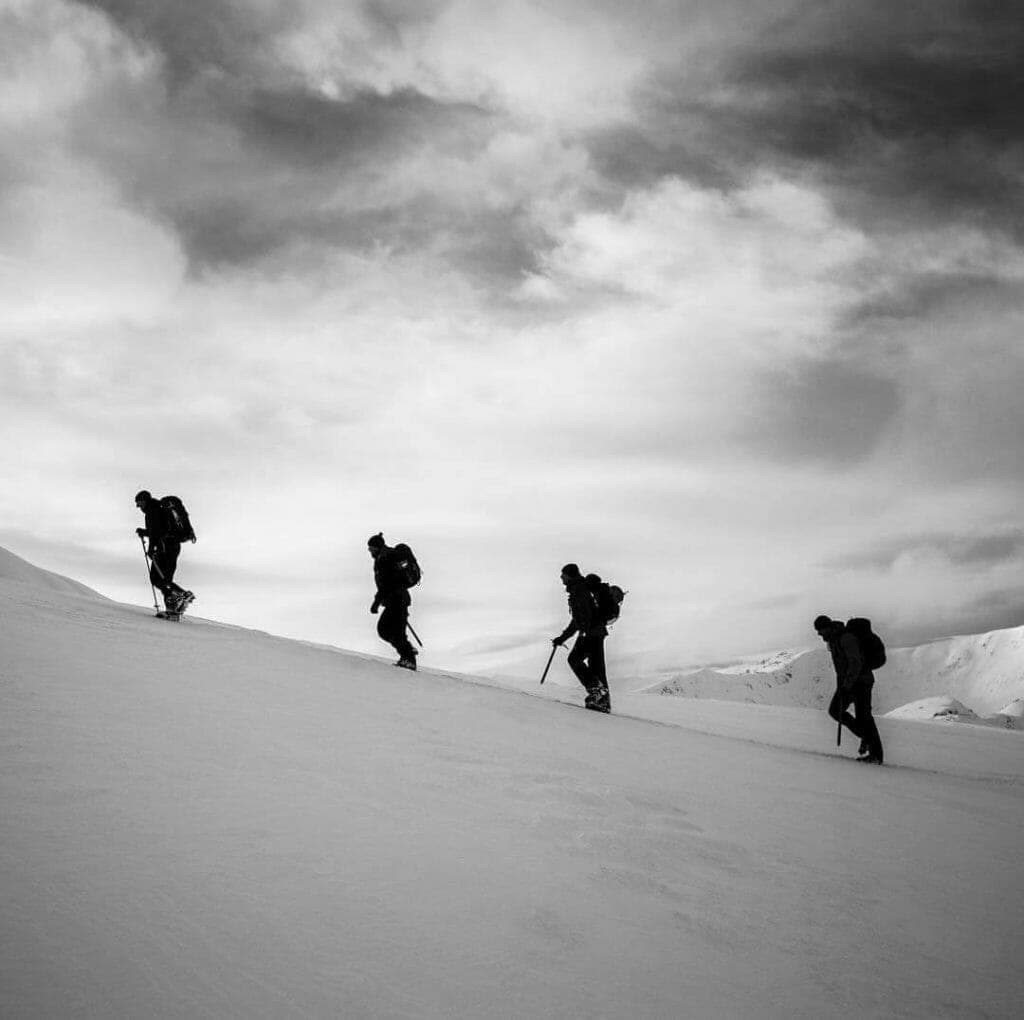 Although based in Annecy, France, Bruno Yates spends some of each winter in the Highlands of Scotland, working as a guide and instructor on winter mountaineering courses. Last month, he spent a week working with a group of veterans for Adventure Quest UK, a therapeutic program that teaches winter skills in the mountains.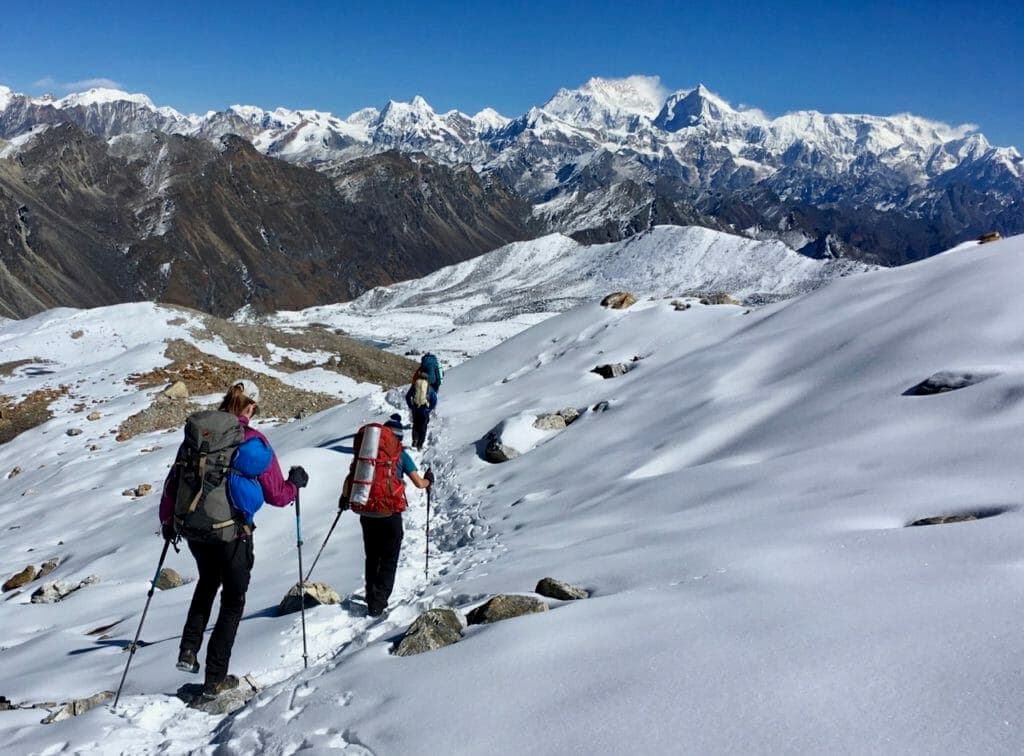 The start of winter found guide Heather Ohly trekking with husband Shane and two friends in northeast Nepal. Here's the group descending from Lumbha Sambha Pass at an elevation of 5159m. And when she's not in Nepal? Heather's a PhD researcher in nutrition.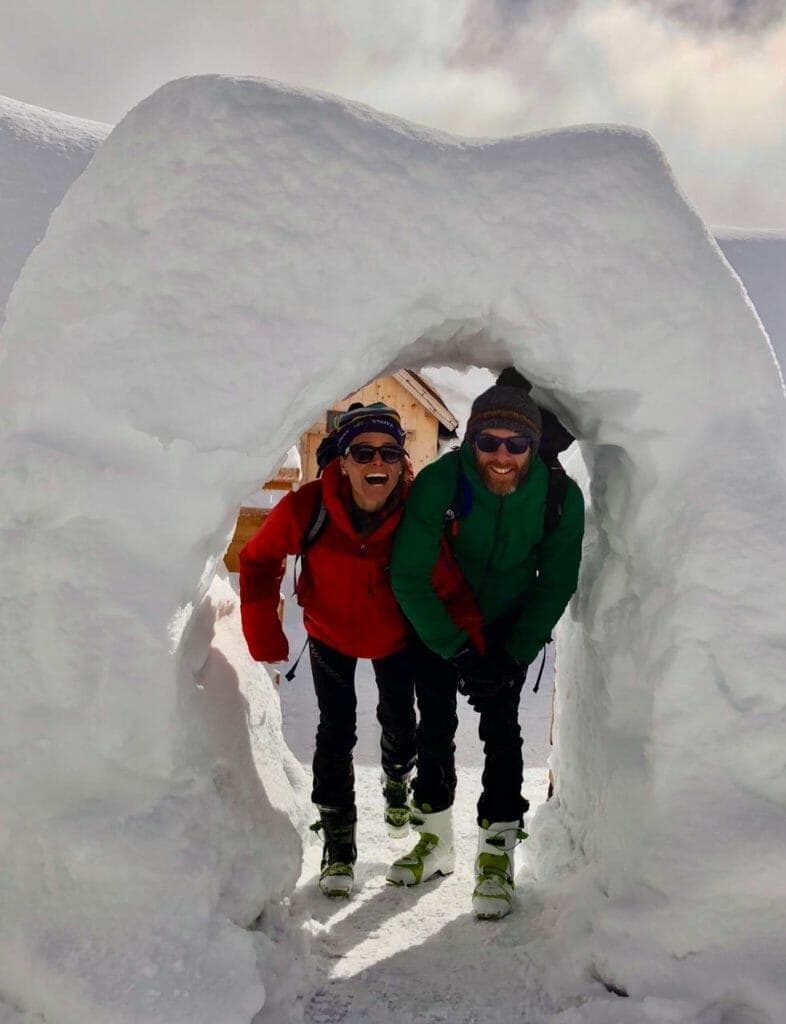 Senior Guide Alister Bignell, meanwhile, has recently returned from climbing in Greece with Run the Alps' friends Dan and Janine Patitucci, of Patitucci Photo. When not climbing, he's busy ski touring high in the Alps. Here's Alister and partner Kate, ducking under the snowy entrance arch this past weekend at Refuge de Loriaz.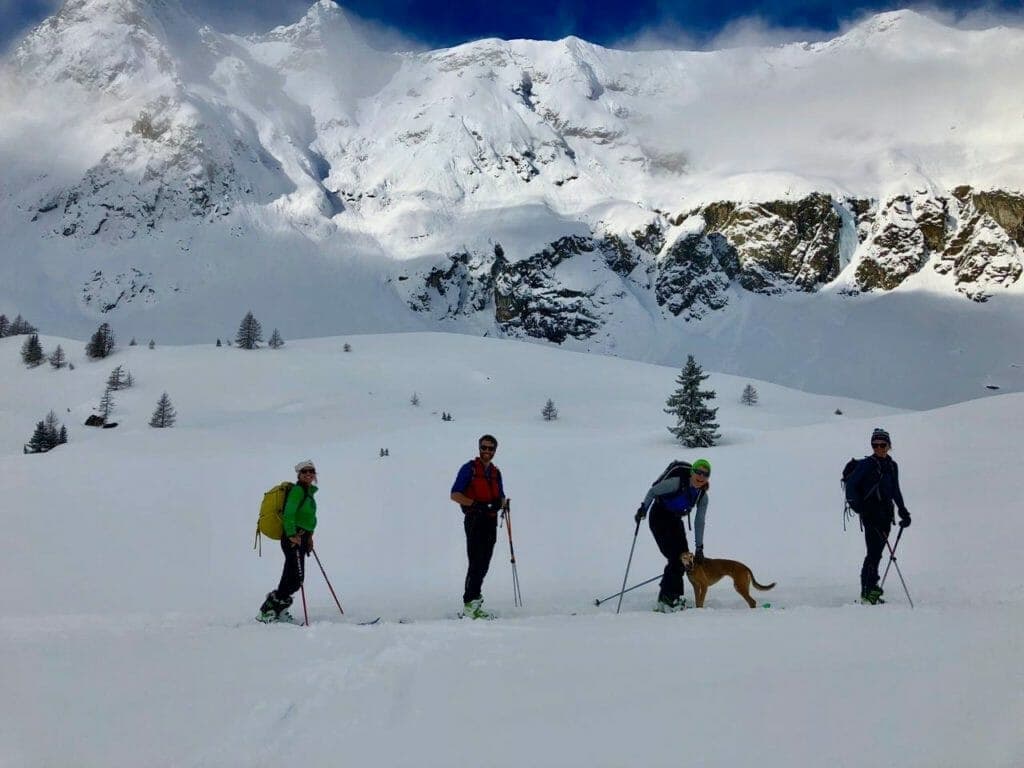 Oh! And here's Run the Alps' friend and guide-in-training Mara Larson, Alister, Emily, four-legged adventurer Betty,  and Run the Alps Race Finder Manager Kate Wood out this past weekend, skiing high above Le Buet, France, en route to some afternoon tea at Refuges de Loriaz.
That's the news from just some of our guides. Later in the winter, we'll update you on the rest of the gang – and our ambassadors as well. What have they been up to? (Hint: they haven't been sitting around very much – but we hope that's obvious at this point!)