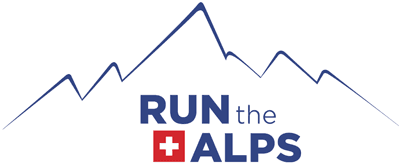 Meet Ivan Parasacco, The Philosopher King behind Tor des Géants
Meet Ivan Parasacco, The Philosopher King behind Tor des Géants
Editor's note: This is the third of a series of stories about Tor des Géants, the unique 330-km epic trail endurance event through the Alps of northern Italy.  
Check out all our content about Tor des Géants, including the story of the Zero Edition when the Tor concept was tested, and the origins of the organization powering Aosta Valley trail running, VDA Trailers. 
Want to stay up-to-date? Sign up for Run the Alps' newsletters on this page and receive new stories as they are published. 
Ivan Parasacco is the voice of ultra trail running in northern Italy, including the internationally known Tor des Géants trail race around Aosta Valley. You'll experience Ivan's exuberant voice booming over finish line speakers as he welcomes runners through the finish chute. His English is near-perfect, thanks to two years spent teaching skiing in the 1980s, in Crested Butte, Colorado. 
Away from the mic, however, Ivan is filled with pithy observations, insights, and musings that, well, only could have come from him. He's one of the lively characters that make trail running in this part of the Alps so much fun. 
Ivan owns a sporting shop and mini market in Dolonne, just across the Dora Baltea river from Courmayeur. He has been an announcer for trail races for over 15 years. We spoke with Ivan about his experience following Tor runners through the famously challenging event. 
Here is Ivan Parasacco, in his own words. 
I have been involved with Tor since the first edition. Then, everybody was thinking, "It's crazy, it's impossible, people won't be able to do that." But they did it, then they did it again, and again!
That first edition was cool. It was nice to see people's faces when they were leaving —They had a look like, Why the Hell am I doing this?! I saw this very same look on the faces of runners on the first edition of Tor des Glaciers, a few years ago. Of course, that is an even harder race, very technical, and 450 km long. 
Ten years ago, talking about the idea of running 330km was a little bit… dodgy.
Tor des Géants is special. It's the environment, and the volunteers. The people. These things make Tor special.
It's also special because of the runners. You let them go and they have an attitude. When they come back – they have another attitude. There is no one who comes back as he left Courmayeur. No one.
Tor des Géants stays with the Aostan people the way Tour de France stays with the French. It's our event. It's one of the only moments when you see all the Aosta inhabitants together. It's great. I think runners feel that.
I don't think there is one story that's the same as another for Tor des Géants. Sure, it's the same course, but everybody has their own experience.
At the start of Tor, I tell runners, you must listen to yourself. 
Meeting the Dragon
This is my theory.  You start counter clockwise. As you start, the dragon starts clockwise. The faster you run, the less time you spend with the dragon. 
It's important to understand how long Tor is. It doesn't help you if you've done UTMB. I mean, sure, it's 100 miles. But, on UTMB, the fastest runners spend one night out. The first finisher of Tor, they spend three nights outside. These are the winners we are talking about. For others, it can be six nights.
The more time you spend with the dragon, the more he brings hallucinations, you feel cold, you feel depressed, you do unbelievable things.
Let me give you an example. 
One year, a guy in the top 10 arrived in Armina, just above Val Ferret, very close to the finish. He decided he was feeling very cold, he thought he was dying from the cold, so he called the helicopter and he was taken away. This was 8 kilometers from the finish. And it was not that cold at all. 
Another runner, he was completely hallucinating and he was trying to jump in the river. He was just saying, "Buena Fortuna." This saying is what you hear every time you leave a refuge. That is what they say. He was completely… gone. 
You have to be conscious that Tor des Géants is a fight. But then you have to give into the dragon. I tell runners, "Don't come here and try to finish the Tor. It's Tor that will decide if you finish."  
Some runners, they come with arrogance and say, "Day one, I'm going to run 45, 50 kilometers, then I'm eating a plate of spaghetti. Then, I am going to sleep for three hours. Then I will get up." I tell these people. "No way.  In Tor, you've got to be Zen!"
It doesn't need to be a storm that stops you. It can be something simple, like a blister in the wrong place that causes you to run badly, and then your knees hurt. Or, it could be a cold drink when you want a hot one, and then you start to vomit and have diarrhea. And of course, there is the factor that you are in the mountains. Never forget where you are. 
You have to be prepared for Tor… and then you have to let it go. Don't think, "I will finish Tor." It's the dragon that lets you win.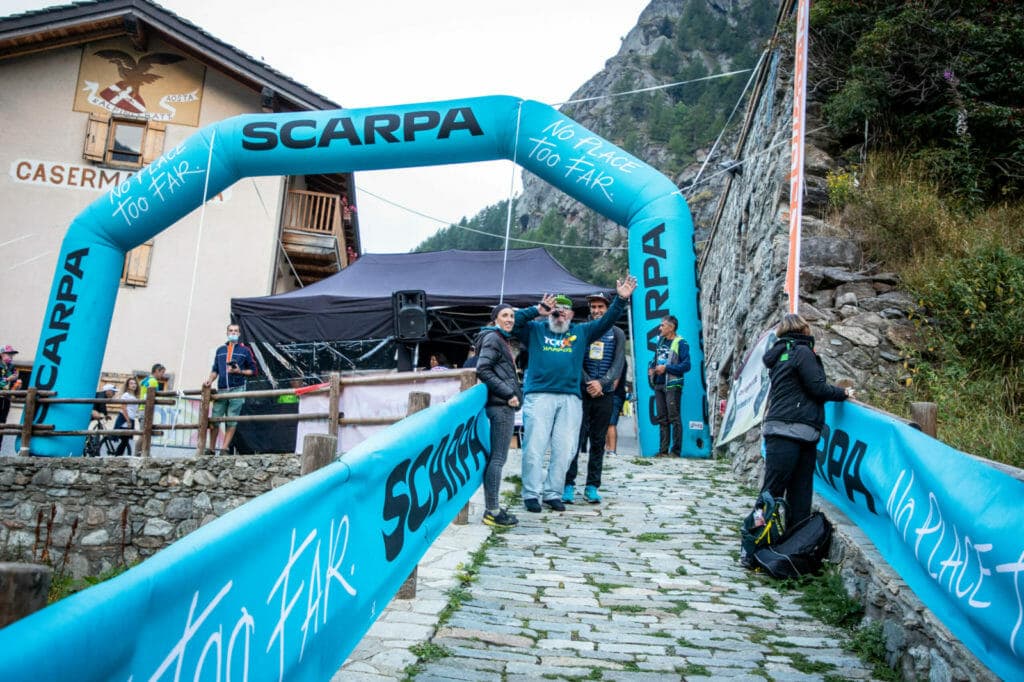 Memorable Characters
Tor has many memorable characters. One I remember was an Italian lady, Federica Boifava. She participated in 2017. She was running, and then stopping in a nice place where she was in a good mood, and playing the flute. People were stopping and listening to her. And when she arrived in Courmayeur, she played the flute at the finish!
(Editor's note: You can see videos of her playing on the mountain and at the finish.)
In 2011, there was a Swiss guy, Marco Gazzola, who was in first place. But after Col Malatra, instead of turning left, he went the wrong way and cut straight down. (Col Malatra, or the Malatra Window, is perhaps the best known spot on the Tor des Géants route. After 320 km, runners pass through the narrow col, and get a head-on view of the Mont Blanc massif. Meaning… they are very nearly done!)
He was not thinking. So when he arrived in Courmayeur, he said, "I'm sure I got it wrong, disqualify me please." And he was disqualified.
Seeing Runners at the Finish
When you're at the finish like I am, you see people arrive in all conditions.
The finishers… I see their eyes. Something happens. Something has changed in their mind. Inglezou Asimina, she was the first Greek lady who finished the Tor. This was 2019. She's a running and cycling star in Greece. When she arrived, I saw her and I told her, "You're not the same Asimina who left Sunday morning." 
She said, "Yes, it's true."
The first edition of Tor, a guy from Basque arrived on the carpet. That is, the last 100 meters. He had his shoes around his neck. He was barefoot and leaving patches of blood behind him. He arrived and just stared at me like he was saying, "Don't say a word. Shut up." 
He just stared. 
I waited, and then he started to cry and embrace me. This is not so uncommon, people cry like a kid when they arrive. 
But I saw, for this runner, there was no skin underneath his feet.
Then there are just a few who are like, "Yes! I did it!" And in their eyes, you can see they are full of caffeine.
At least three times in a year, we have a runner coming in asking their partner to marry them.  I remember one runner, he ran the entire Tor with a puppet. When he arrived, he opened the zipper on the back, and there was a ring. He asked her to marry him. 
I celebrate so many weddings, I could be a priest!
These are the things that happen at the arrival. 
What I like most is Friday and Saturday, when the last runners arrive. It's great. They're fantastic. And they are so proud of themselves. They look stoned! They don't know what's going on. It's very moving.
I try to say welcome in as many languages as I can because the runners… they're sort of weak when they come back. At least one or two words in their own language makes going back to reality smoother for them, I think. 
The faces of these finishers… the faces are unbelievable. They are coming back from a real adventure. The journey is introspective. The finish, it's a moment when for a Tor runner, you are with yourself. Yes, you meet other people and the volunteers, but the finish… is about you. You are like a pilgrim, and when you get to the Malatra window this tells you, you're almost done. I always tell Tor runners, "Once you arrive, stop a moment. Just stop. Then your heart will reset, and you will start to understand what it is that just happened."