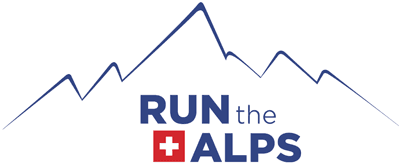 "My Dream Was to Run Through the Streets of Chamonix"
"My Dream Was to Run Through the Streets of Chamonix"
"I didn't come from a mountain background."
Mike Ambrose wasn't kidding. Growing up in Washington Township, New Jersey, about 30 miles from Philadelphia, meant that the nearest rugged terrain was a nearly a day's drive north. "The biggest adventure you can have in Southern New Jersey is trying out a new chain restaurant." Add to that the fact that no one in his family had anything resembling an athletic background and, well, the odds against mountain running start to stack up.
Oddly, we're actually in a chain restaurant as I talk to Mike and his fiancée, Steph Lefferts. But La Panière in Chamonix, France, is nothing like the chains that dot the exits of I-95, as it cuts its paved swath through the northeast's busy urban corridor. La Panière has as much in common with Olive Garden as Chamonix, France, does with Newark, New Jersey. Which is to say, it's hard to imagine they both exist on the same planet.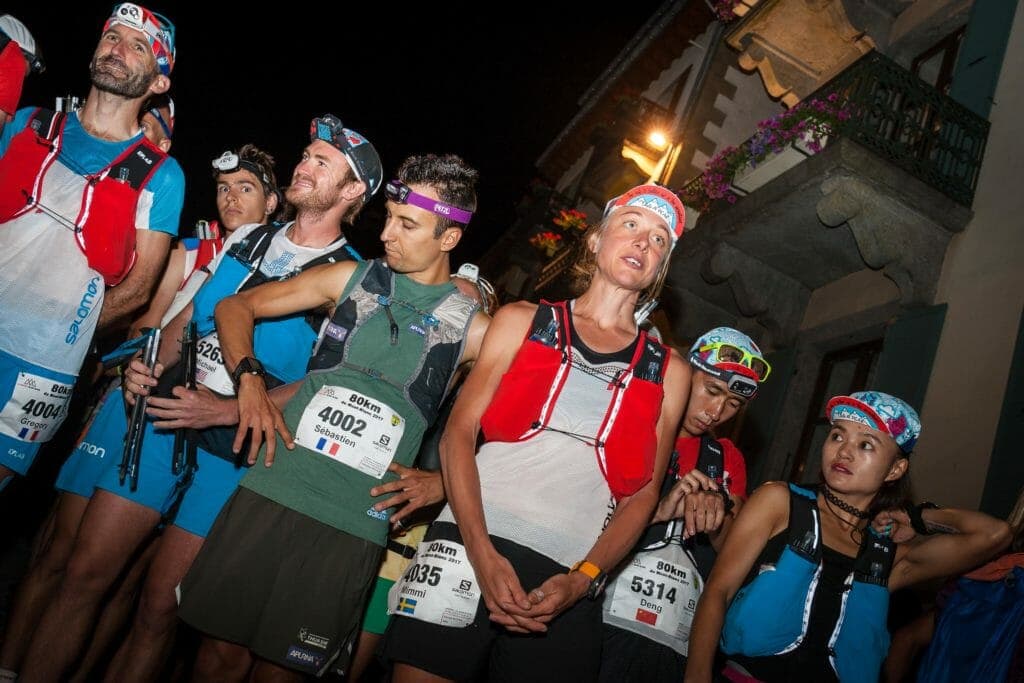 The café is packed. Just minutes ago, 2,000 runners sprinted through the winding streets of town, during the first minutes of the 15th edition of the Mont Blanc Marathon. Mike, Steph and I watched the start. It was a typically Euro trail race from the gun—namely, fast, as the runners made their move up the pack before village roads turned to gravel tracks and then technical single-track. I yelled, "Attaquez, Attaquez," echoing the voice of Manu Ranchin, one of several coaches who supervises weekly training sessions at CMBM, Chamonix's local trail running club.
"Even after college, the biggest adventure I had was running in City Park in Philadelphia," Mike added. "I never spent much time in the mountains or nature."
A Patagonia online video, a Salomon TV episode and a few chance encounters changed all that. "Later," Mike said, "I would be crawling out of my skin to go for a run in the mountains."
I knew Mike's story thanks to an email he sent Run the Alps more than a year ago. "Good Morning," his note started, "My name is Mike Ambrose, and it has been my dream to trail run and race in the Alps." From that opening line, I knew Mike was someone I wanted to follow. In the months that ensued, we stayed in touch.
This month, his dream was realized. I knew I had to talk to Mike. How did a kid, whose biggest wilderness exploit had been an urban park, come to run one of Europe's toughest mountain races?
Well, here's how.
Run the Alps: How did you discover trail running?
Mike: On the internet, actually, in 2010. I was on Patagonia's website and I saw a trail running video featuring [Patagonia ultrarunner] Krissy Moehl. That's when I first understood that running on trails was a thing that people did.
In 2010, I ran the JFK 50. I thought it was a trail race. It's not! [Editor's note: The race uses some trails, a long section of canal towpath and some paved roads.]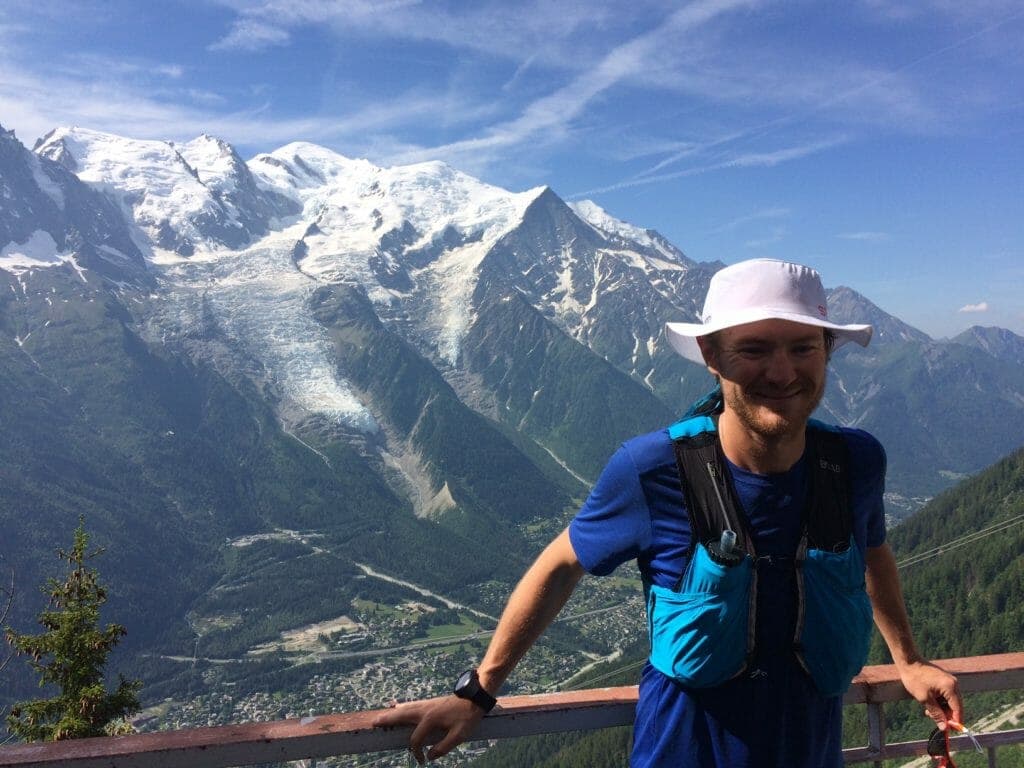 In 2011, I did a trail race in Chattanooga, Tennessee. I got my butt handed to me. But when I was there, I met a guy who worked for Salomon. He handed me a Salomon water bottle and a Salomon TV DVD. The episode was "UTMB 5 Continents." I finally watched it in 2012, after seeing it on my night stand for six months! It really caught my attention.
Run the Alps: Why?
Mike: The crowds were so big. And they were loving it all. I had never seen anything like that. And I was blown away by the scenery. It was so beautiful.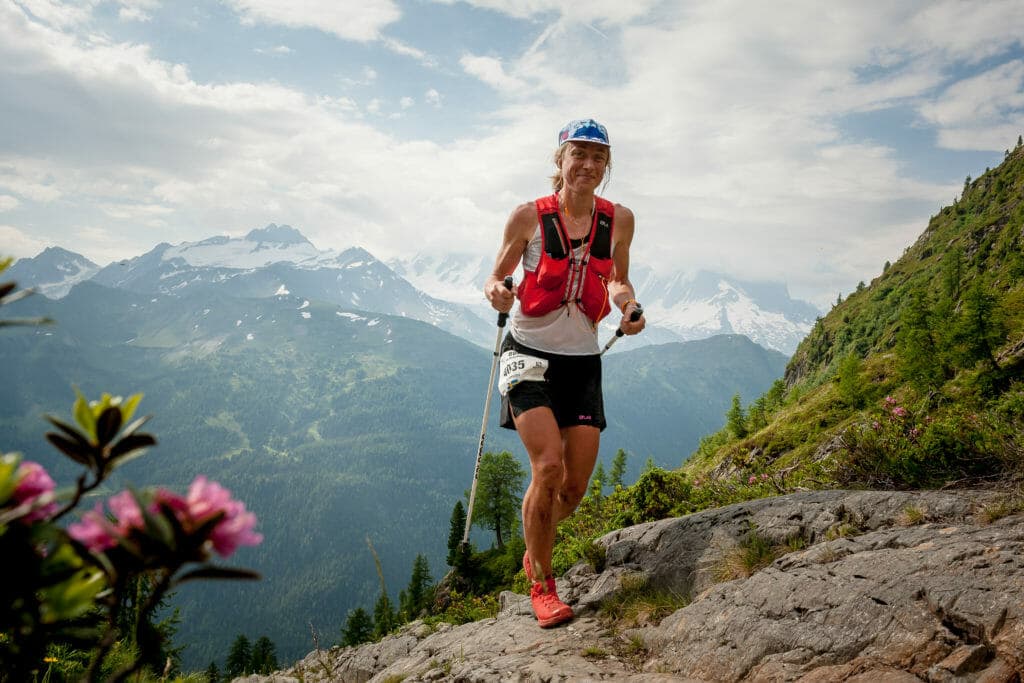 Run the Alps: Why the dream to run in Europe?
Mike: The beauty of it, and seeing energy around it, which was both inspiring and captivating. I thought, "If I can go there, it would be such an accomplishment!" Since 2012, all I've wanted to do was go run a race in Europe. I'm really inspired by this terrain.
Run the Alps: So… How'd the 80 km go?
Mike: It was the most beautiful run I've ever been on, for sure—and definitely the most exciting. From the very beginning of the race, running through the streets of Chamonix, then in and out of villages with everyone so excited to see you. It was very special. It was like that all day long.
I didn't have a great day for myself. My competitive goals were mostly gone after three hours. Still, I really appreciated where I was. In all the villages, with everyone cheering, that really helped.
Run the Alps: Do you have a takeaway?
Mike: Work really hard at your dreams. My dream was to run through the streets of Chamonix, and I got here. The dream was right there. The result was a little bit different than I had anticipated. Maybe I didn't get into the top 10 or 15, but the dream was achieved. I was disciplined and got it done.
It was a success. I got to run on some of the greatest trails in the world.
Run the Alps: Will we see you back here?
Mike: I definitely want to come back next year. It's a center of inspiration and so many good feelings. This is where I want to be. I want to challenge myself. It's the pinnacle of inspiration. Steph and I had a really good time here. We fell in love with this place.
Steph: The town, the culture, everyone out in the streets, walking through town with their fresh baguettes. Little things like that. There's constant activity—social gatherings around food, runners coming through town from the mountains throughout the day. And the mountains are just feet from where you're having lunch. It's so accessible.
Mike: There's an unbridled enthusiasm for the mountains here. There's passion for what you can do in the mountains. And the energy towards the mountain is impressive. It feels like a two-way street. I feel that throughout Chamonix.
For me, it's therapeutic. It's cathartic. I like just to be myself out there.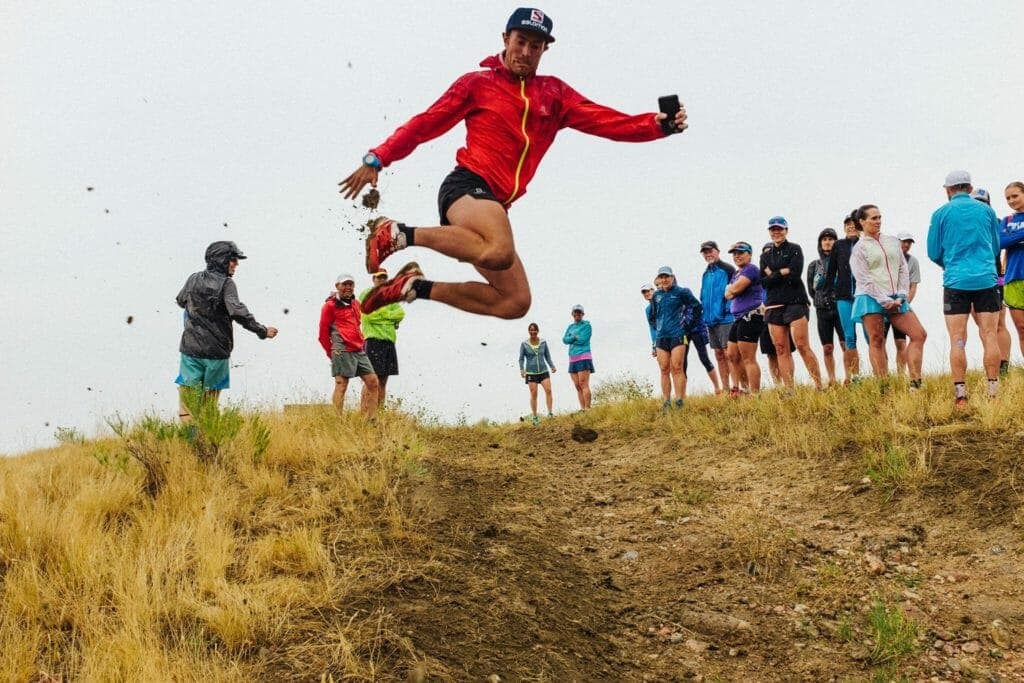 Run the Alps: Steph, you're a runner too, right?
Steph: I started running in college. But I never ran longer than an hour—until I met Mike! My dad had run ultras, however, so I knew a bit about the scene.
When I started running, I didn't enjoy it that much. I had asthma. I really struggled. It took me a little while to figure out how to control it.
Then in 2012, we moved to Colorado. That's when I really started enjoying running in the mountains. My mileage increased. I signed up for the Leadville 100.
Run the Alps: How'd it go?
Steph: I made it 98 miles before the 30-hour cutoff! [Resigned laughter.] I learned a lot about fueling and what to eat!
Run the Alps: That's really good for a debut! Mike, can you describe the scenery for someone who might not have been here?
Mike: These are the biggest and most impressive mountains I've ever seen. They're snowcapped, and when you're running here in Chamonix, they're in your face all day long. You can climb forever. You feel like you're walking up to these great, natural cathedrals.
You also realize how small you are. It's so big here, so wild, so vast.
Steph: After the start [of the 80 km], I went back to our Airbnb, and I watched a steady stream of headlamps move up the Aiguilles Rouges towards Bellachat. It was very cool to see the string of lights and how far it stretched. The first glow of the sun was starting to light up the Mont Blanc range. It was very peaceful.
Run the Alps: How would you explain the trail running culture here?
Mike: It's really enthusiastic and supportive. It's also a tough place to train and race. They celebrate trail running all the way through here—from the preparation to the end. It feels deeply rooted.
Steph: It's not just about posting for social media. Here, it seems very pure. They're very kind here, too—people say hello to each other when they're running on the trails. I really picked up on that.
Mike: During the race, there were people stopped at the top of Brévent, looking at the early morning sun hitting the summit of Mont Blanc. You can't help but feel the power and the strength of the mountain and the people climbing up there.
Run the Alps: What's next for you?
Mike: I'm doing Trans-Alpine later in the summer. I'm feeling really good about that race—the over-land travel aspect of it, the race component, the whole thing. I'd like to come back and run the 80-km race again. But next time, I'll get here a week before it starts and get settled in.
Steph: After being here in Chamonix, I'd like to try some of these races. In the past, the climbing has been out of my league, but being here really gives you that inspiration to give it a try.
Editor's note: Mike and Steph now get to live near mountains. Mike's a Marketing Associate for Salomon, in Ogden, Utah. Steph also works for Salomon as a Dealer Services Representative. They'll get married in September 2017 in Breckenridge, Colorado.