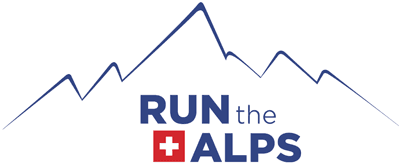 Run the Alps Ibex Shirts are here!
Run the Alps Ibex Shirts are here!
I've observed over the years that Euro trail runners tend to be quite a bit more fashionable on the trails, than my American trail running pals.
Well, I finally have some good news on that front. We're catching up! (I know you're all greatly relieved.)
Okay, maybe I'm overstating the case here, but I am glad to share that we now have a Run the Alps version of what is absolutely my favorite trail running shirt, period: Ibex wool t-shirts. And, we're offering them to our Run the Alps friends and partners at little more than our cost.
Backstory: I balked for years. Ibex Merino wool shirts are pricey, no doubt about it. And, I wondered, how cool could wool possibly be, on a hot summer run?
Well, I'm a total convert. Whether you grab one of our shirts or not, give wool a go. It's absolutely stink-free, cool and comfortable. I love it!
Shameless Commerce alert: Email us if you'd like one. We're selling them to Run the Alps friends for just $60. That's more affordable than anywhere else we've found. If you've ever wanted to give wool a try, now's a good time!  Euro friends of Run the Alps: we'll be bringing a stack over in a few weeks, so let us know if you'd like one. A women's cut shirt is available, and we've got several colors on hand and more coming, too!
One shirt at a time, we'll close the gaping fashion gap. We can hear the collective sigh of relief out there, already.