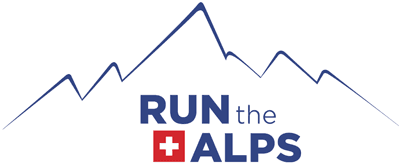 Sierre-Zinal and the Rufers: A Four-Decade-Long Family Affair
Sierre-Zinal and the Rufers: A Four-Decade-Long Family Affair
In 1976, just two years into the now long and storied history of Sierre-Zinal, five members of a family took part in the new mountain race that was one of Europe's first. The youngest, Daniel, needed cajoling to cross the finish—his mom Trudi promised there would be a medal awaiting him, and a chance to swim in the pool. The ploy worked. One-by-one, with Daniel bringing up the rear, the family crossed the line in Zinal.
For every year since, a Rufer family member has taken part in Sierre-Zinal. Their name is now intertwined with what is indisputably one of the world's best-known trail races.
2015 was no different, with seven family members running the 31 kilometers from Sierre to Zinal.
How did the Rufer Division competitors feel about running the iconic trail race? Samuel likes the variety of terrain, but hates the occasional traffic jams of runners that result from thousands of participants on the course. Alana, coming from dry California, enjoyed this year's rain, but was frustrated when the occasional runner wouldn't let her pass. Peter enjoys bettering his time from the prior year, likes seeing his kids finish ahead of him, but doesn't care for the descent from Zinal–or those years when he's slowing down, for that matter.
In short, while their family story is unique, the Rufers experience Sierre-Zinal very much as all of us do—with the possible exception of passing, or being passed by family members during the race!
Carrying the Rufer family banner for the next Sierre-Zinal generation is Simon, who finished the course in under three and a half hours—a speedy time by anyone's measure. He was also the most contemplative about the race, saying, "Sierre-Zinal is about more than just running twenty miles in the beautiful Alps. It's about waking up at 3 a.m. and realizing that almost everyone would consider you crazy. But once you get to the starting line, the thousands of others who've signed up to do the same crazy thing tell you that you're not crazy, but instead are part of something big. It's also about the hundreds of spectators and volunteers with cowbells or cups of water, each of whom has woken up before dawn and hiked for miles to cheer on each and every runner. It's about the entire community that is invested in the race and wants to help every participant complete his or her journey. It's about cheering the other runners after you have finished and reliving everything you went through in the last few hours. It's about getting a glimpse into the realm of competitive international trail running, when you follow the race of the coureurs, and perhaps even getting an autograph or having a conversation with the best of the best in the trail running scene. In the end, you don't remember the race itself, but rather a multitude of other sentiments."
Was there a downside for Simon? Only that, "Sierre-Zinal only takes place once a year! One eventually realizes that an opportunity to do something like it won't come for another year. The only thing one can do is to register again and start training!"
Is there a trail race anywhere else in the world with such a close family connection? It seems unlikely. Congratulations to Alana, Alexis, Daniel, Maxime, Peter, Samuel and Simon on another year of Sierre-Zinal!
Two things are certain for August 14, 2016. A starting gun will go off at 5 a.m. in Sierre, and when it does, more than a few Rufers will start to run.
2015 Rufer family results:
| | | | |
| --- | --- | --- | --- |
| Name | DoB | From | Time |
| Rufer Simon | 1998 | USA-Palo Alto | 3:29.53 |
| Rufer Maxime | 1999 | Vessy | 4:26.54 |
| Rufer Daniel | 1968 | Vessy | 4:59.03 |
| Rufer Alexis | 2002 | Vessy | 5:08.21 |
| Rufer Samuel | 1996 | USA-Palo Alto | 5:31.12 |
| Rufer Peter | 1966 | USA-Palo Alto | 5:42.07 |
| Rufer Alana | 2000 | USA-Palo Alto | 5:44.37 |