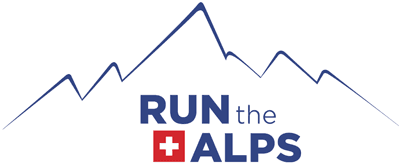 Sierre-Zinal: How to do it
Sierre-Zinal: How to do it
Sierre-Zinal is arguably one of the best-known trail races in the world. And for good reason. Recreational runners, sponsored-elite athletes, and many trail runners in between consider it a race to add to personal "bucket lists." The race has a spirit all its own, cultivated over more than four decades by the father of the race and long-time Race Director, Jean-Claude Pont.
Signing up for "The Race of the Five, Four-Thousand Meter Peaks" and running it successfully can be a bit tricky, however. With that in mind, here are Run the Alp's tips for having a great experience.
1. Register Early.
Increasingly, Sierre-Zinal is filling up quickly! This past year, the race reached its capacity of 3,500 runners several months before race day. (Shameless Run the Alps mention: If you're too late, and might have interest in a running tour, contact us.)
2. Train for Hills.
Sierre-Zinal is often considered to be the perfect trail running course, with a bit of everything: a tough climb right at the start, a long and scenic cruise, and then a plummeting descent in the final few kilometers. At 31 km, it's also the perfect mid-length course. However you train for it, pay attention to the vertical. With 2200 meters of climbing, Sierre-Zinal is no pushover. Get your climbing in, especially if you're coming from the States, where finding 7,000 feet of climbing isn't always all that easy. Treadmill or mountain summits, you'll be glad you did some vertical when race day arrives.
3. Train for Downhills, too!
The first time I ran Sierre-Zinal, after nearly four hours, I found myself wondering, "So… where's Zinal?" Then, a moment later, something caught my eye. Between my feet. It was the finish line, about three kilometers away– and far, far down. The trail turned right, and disappeared from sight. Between the combination of gravity, eagerness for the finish, and a dramatic diving route, I'm not sure I've ever run quite so fast in my life. It felt closer to "reentry" than trail running. Time spent running a combination of rocks and roots with steep terrain made life much easier during those final fifteen minutes. If you don't usually find such terrain on your home running trails, it's worth seeking it out and getting a bit comfortable on it.
4. Elite or Tourist?
When you register for Sierre-Zinal, you're asked to choose between the "elite" division and the "tourist" division. There are some consequences to you choice! Here are the pros and cons.
     Elite Pros
#1. You'll get to sleep in! The elite race starts at 9:30.
#2. The course will be less busy, with about 1,300 running participating—a bit more than half of the number in the Tourist division.
     Elite Cons
#1. The heat. Down in the Rhône valley, Sierre can be hot in the summer, even in the morning. If you don't do well pushing up steep climbs in the heat, think seriously about signing up as a tourist.
#2. 2,300 runners will have just been over the course. If it's wet, that'll mean one thing: mud!
     Tourist Pros
#1. It's very likely you'll be off the course, when the elite runners come into Zinal. Watching the likes of Kilian Jornet, Stevie Kremer and others come cruising along the course you just finished, is absolutely memorable. A large crowd lines the final few hundred meters in Zinal, and there's no shortage of wild cheering.
#2. You'll be the first runners through on the course. If there's been rain, that'll mean less mud. Aid stations may be better stocked, too.
#3. You'll be running starting at 5 am. With luck, you might not wake up until halfway up the steep initial climb!
     Tourist Cons
#1. The early start. Starting a race at 5 am, requires some planning, including getting to sleep earlier, beginning a few days prior, if possible.
#2. Travel to the start. Getting to the start in Zinal can be tricky. If you're staying in Zinal, there's a free bus that leaves at—brace yourself—3:30 am. If you're staying in Sierre, you can take a complimentary bus an hour later. However, the ideal option is to drive, and get into place early, to avoid…
#3. Runner traffic. The tourist division includes several thousand unners. The course starts on road, but very quickly moves to single-track. If you're not up front, you're going to experience significant delays in the first hour or more. If you think you're likely to finish the race in 4:30 or faster, it pays to arrive as early as possible at the start—around 4 am, if you can bear it.
5. The Dark.
Not everyone likes running in the dark. It presents its own set of challenges. Perhaps half of tourist runners start with a headlamp. So, depending on your comfort level, you can dispense with a light, if you can live with not being perfectly certain what's underneath your feet.
6. Zinal, Sierre… or Somewhere Else?
There's no great answer as to where to stay, prior to the race. Each presents its own set of pros and cons. Zinal is probably the best choice, if you can handle a very early departure for the tourist division. For close to a week prior, this bucolic village at the end of Val Anniviers is home to a variety of elite athletes running, hanging out, and inspecting the course.
Sierre is a good choice, if you would prefer more of a city scene, with lots to see and plenty of meal options. Plus, you'll be much closer to the starting line, when the race morning rolls around. There are other options, too, if you have access to a vehicle. Both Grimentz and St. Luc are beautiful villages in Val Anniviers, and are roughly mid-point between the race start and finish. They're accessible by Swiss Postbus, too.
7. To Vest or Not to Vest?
What to carry—or whether to carry anything at all—is always a personal choice, balancing comfort with speed. Sierre-Zinal is well supported, with six aid stations en route. If the weather forecast is favorable and you don't mind running without a headlamp for the hour of darkness at the start of the tourist race, consider going without additional gear. If the forecast is dubious, consider bringing a small vest with a shell, hat and your favorite snacks.
8. Course Inspection.
With such a stunning course, inspecting the route can be one of the real joys of Sierre-Zinal. There's tranportation available long the way, too, including a Postbus stop at Chandolin, a funiculaire at St Luc, and bail-out options along the way that lead to a dozen Postbus stops in the valley, between the villages of Vissoie and Zinal.
9. Sierre, The Day Before.
There's an opportunity to pick up your bib the afternoon prior to the race, at the square a block away from the SBB CFF FSS train station, in Sierre. We recommend it—it's a bit of a party scene, with a jazz band playing, course information, exhibitors, and plenty of runners and race volunteers. Nearby cafes provide a nice opportunity to hang out and watch the scene.
10. And Then, There's the Race.
Our advice? Go out slowly. When runners blow up during Sierre-Zinal, it's usually because exuberance got the best of them and they pushed hard on the steep climb to Ponchette. Take your time during the climb. It'll pay off later. Save some energy for the descent. While it's not physically taxing, if you're still running hard, it's technical and demands your total attention. Remember that much of the effort is up front in Sierre-Zinal, so don't be too discouraged when you reach the signs that indicate 33% and 50% of your time on the course is complete—you might well be at 45% and 65% of your final time, respectively.
11. See How it's Done: Watching the Elites.
One of the highlights for many Sierre-Zinal races is the opportunity to watch the elites finish the course. Usually, the first men arrive around 2:30, and the first women starting around 2:55. Keep an eye on your watch, and get in a good spot along the course.
12. Congratulations—and Bad News!
You've graduated! Before you leave, be sure to formalize it and get your diploma. With your bib, just beyond the finish zone, you can get a printed 'diplome" with your time, if you want to file it away to show the grandkids in forty years, when it's their turn. Sierre-Zinal is known as the "Race of the Five 4,000 Meter Peaks," because of the jaw-dropping alpine view that is in sight along the ridge. (Those peaks? Weisshorn, Zinalrothorn, Obel Gabelhorn, Dent Blanche and the Matterhorn.) When the endorphins wear off, take a look at your medal. That's right—it's got just one of those fabled peaks on it.
Now, here's the bad news. If you want the others, you'll need to toe the line four more times. Who knew you were just getting started? See you in Sierre next year!
What are your tips for running Sierre-Zinal? Share them in the comments, below.
For More Information:
Why Sierre-Zinal is the Best Race in the World
US Elite Runner Rickey Gates on Sierre-Zinal
USATF Mountain Champion Joe Grant on his 2014 second-place finish in Sierre-Zinal.
Sierre-Zinal race web site.