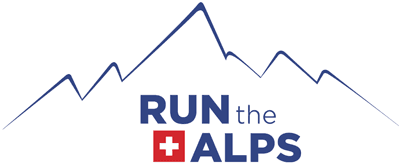 Trail Running Holiday Gifts from the Alps
Trail Running Holiday Gifts from the Alps
Got someone with a little Alps trail running problem on your holiday list?
Or, maybe you just want to bring a little bit of the Alps trail running scene home for the holidays?
We've polled Run the Alps staff and friends for their favorite Alps trail running gift suggestions. Some of these items can be ordered directly from our online Run the Alps store, while others can be purchased from company websites. 
Entirely shameless tangent: Don't find what you want? Be sure to check out the Run the Alps shop. From merino wool caps to sweatshirts and Patagonia Capilene base layers with our unique Run the Alps designs, we can help get you ready for winter!
Here's our list! 
Spiced vin chaud after a wintry trail run? Why not!
Everyone knows how invaluable a vacuum bottle is during cold winter trail runs or backcountry ski adventures. Our Run the Alps brushed stainless steel bottle combines practicality with – if we do say so ourselves – a sleek style. It's made by Klean Kanteen, a fellow 1% for the Planet partner. The bamboo cap means it's 100% plastic-free, and we've skipped the paint on the stainless steel, which means this is one item that will never end up in a landfill.
When we first started Run the Alps, a mutual friend introduced us to a wonderful couple from Lausanne, Switzerland, Dan and Galina. They had quit corporate jobs to start making wool slippers based on an old Russian design. Dan and Galina's efforts created one of Switzerland's coolest new companies, Baabuk. Since then, Baabuk has gone on to create wool boots, shoes and much more.
After a chilly winter run, we challenge anyone to find a more comfortable place for your feet.  These slippers are constructed using traditional methods and natural materials.
Writer and chef Heddi Nieuwsma moved from the US to Switzerland in 2012. In addition to a stint writing for us at Run the Alps, Heddi worked tirelessly to learn more about the delights and intricacies of Swiss food – and to share her passion with others. (Check out her web site at Cuisine Helvetica.) This beautiful book contains 42 recipes for sweet and savory traditional breads from Switzerland. But it's more than just a recipe book. Each recipe is framed by a cultural story as Heddi tours around the Confederation Helvetique, sharing what she has learned about the country through this daily staple.
The Swiss Bread book comes from the Swiss Publishing house Helvetiq, who also publishes Run the Alps Switzerland.
A collaboration between freelance writer Kim Strom, mountain sport photographers Dan and Janine Patitucci, and Run the Alps' Doug Mayer, Run the Alps Switzerland features 30 must-do trail runs that will appeal to novices and experts alike. This is a collection of routes from Arolla to Zermatt, showcasing the best trail running the Swiss Alps have to offer. We're sure the beautiful photos, taken during long days running through the Alps, will inspire daydreaming and new plans!
Okay, maybe we're reaching a bit on this one. Still, we think it's worth it. England's Fells certainly aren't part of the Alps, but they are very much part of the rich history of European trail running. Running over the rugged open terrain of the UK's "fells" became popular in the 1800s. The UK fell running scene continues to grow, especially with the popularity of challenges such as the Bob Graham round in England's Lake District.
Enter Norman Walsh. From the age of 14, he made running shoes, including the shoes Roger Banister used for his 4-minute mile record. In the decades since, the brand has adapted and expanded, yet remains one of the oldest and most authentic trail running brands in Europe. We love supporting companies like Norman Walsh– he's the real deal!
Chamonix, France resident Baptiste Ellmenreich knows a thing or two about trail running and skiing in the dark. He's on the French national ski-mountaineering team, and he's an elite trail runner. Baptiste lives right down the valley from us here in Chamonix, and has been part of our local trail running club, CMBM, since he was a boy.
Baptiste saw a need for environmentally friendly and super-lightweight headlamps. Trained as an engineer, he also had a sense about how to meet those needs. His minimalist and functional headlamps, or Lampes Frontales,  combine maximum light with minimal weight. Since their release a couple of years ago, they have become the go-to headlamp choice for Chamonix's in-the-know mountain athletes. The website is in French, so use Google Chrome to translate the text. Delivery is possible worldwide.
A few years ago over coffee at L'Atelier Cafe in Chamonix, Ambassador Hillary Gerardi tipped us off to Skida, the ultra-cool artisanal company that creates beautiful outdoors clothing. We now work with them and have this cozy hat featuring an iconic wrap-around scene of the Alps, created by Maine artist and Run the Alps friend Allison Webster Kraus. The poly blend fabric is breathable and moisture wicking – plus the hat stashes nicely in a pocket and fits under a helmet, too, when you're skiing or climbing. Perfect for keeping warm during the chilly seasons.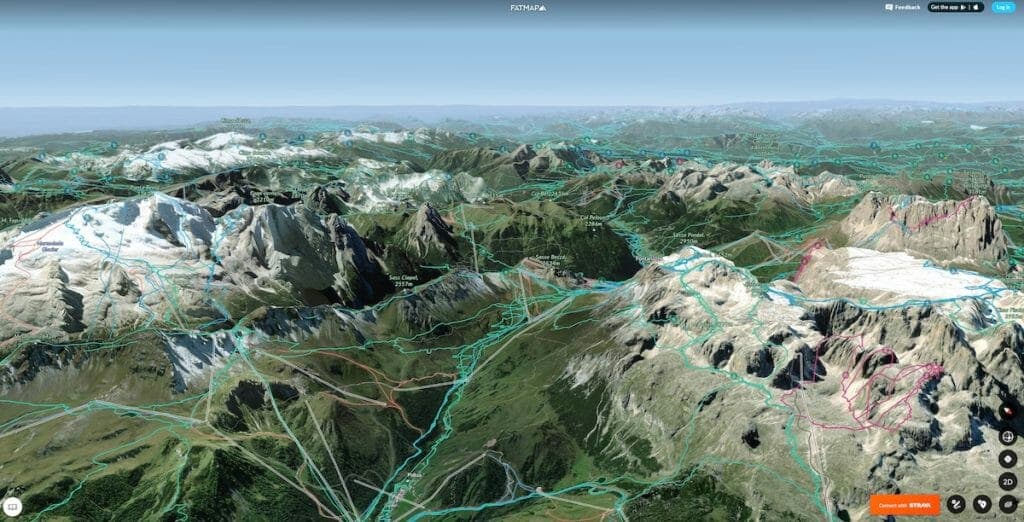 Run the Alps have been partnered with the mapping gurus FATMAP for over a year now, using their technology to enhance our tour planning, and create The High Trail Runs of Chamonix Guidebook. FATMAP was created by our friend Misha, right here in Chamonix!
This global outdoor adventure community and platform for web and mobile has high resolution satellite imagery (five times the resolution of Google Earth) and a 3D map of the whole world, complete with both winter and summer maps. Not only can you assess the terrain in fine detail with an array of different overlays, but you can plan and track your routes, and watch them back on a beautifully rendered "Fly-Over". With their Explore membership, you get access to even more; unlimited offline map downloads; live snow layers; find out which lifts and trails are open in resorts, and you'll get a Global topo map as well as dedicated ones for Great Britain, the USA, Switzerland, Austria, France, Spain and Germany – with more coming soon."
Max Romney trail ran with the Run the Alps crew around Chamonix last year and amazed us as he painted watercolor scenes along the way during brief stops. We're now pleased to present the first in an annual series of Alps trail running watercolors we'll be offering from Max. This painting shows the iconic St Michel church in the center of old Chamonix, where the town's many famous trail races start and finish. Also available: a multi-image print of Alps trail running scenes. These are limited edition prints suitable for framing, signed and numbered by Max and printed on archival low-acid paper. 
Chamonix-based trail runner and Run the Alps guide Grant Fulton also makes chocolate! His chocolate-making project Qosmiq creates simple chocolate bars in small batches, from ethically sourced, single-origin cocoa. As Grant says, "Let the cocoa speak for itself."
How did Qosmiq happen? Grant decided to make chocolate with responsibly sourced cocoa since it's better for people on both sides of the equation: Farmers get a fair price for their cocoa and we chocolate lovers get to taste how amazing single-origin chocolate tastes. Grant spent days teaching himself at home, finding the online "bean to bar" chocolate community very friendly and helpful. (Fellow Run the Alps guide Emily Geldard, and Run the Alps founder Doug Mayer are here to verify that this chocolate is outstanding!)
Working again with Skida, we took their Tour neckwarmer and created a design of our own, featuring wrap-around Alps icons. Our Run the Alps version is now made by Skida in Hillary Gerardi's home state of Vermont. Printed on a brushed thermal fabric that's cozy and soft on the inside, this neck warmer is perfect for a chilly day.
See the many ways our tour neck warmer can be worn– as hat, scarf and more– in this creative video from Skida.
Run the Alps friends Dan and Janine Patitucci are Switzerland-based mountain sports photographers and athletes who've been producing content for outdoor brands and media for several decades now. 2021 is the fourth year their"Best of Running" will be published. This high-quality calendar features stunning Patitucci trail running scenes from around the world.
Hang this one in a visible spot. The photos are– as always with Dan and Janine– downright jaw-dropping. It's a calendar that will be capture the attention of  anyone who likes to play outdoors.
The calendar's large format, 47 x 67 cm, makes this a beautiful feature for a blank wall near you.
Enter the promo code trailrun2021 until 7th of December to save €5.
Since Ian and Georgie opened Moody Coffee Roasters in Chamonix three years ago, it's been the place for a pre- or post-run coffee. It all started as a small roasting business, which the couple started in 2014. Moody offers expertly curated, freshly roasted coffee, available in seven different grind styles. They ship just to France, but if you're desperate, drop us a note and we'll help out!
So, the next time you or a loved one reaches for your morning coffee, the summit of Mont Blanc or a run up the Vertical Kilometer is just a little bit closer.
These ethical and 100% organic sports bars were first produced in Chamonix by Mark Sears and High Mountain Guide Morgan "Hard" Salén. Friends were so impressed with the foil-wrapped bars that Morgan and Mark decided to grow their experiment into a business. Alongside the original ginger nut and chocolate and orange flavors, there are several new tasty varieties, all high in micronutrients. The bars are created from a base of dates, nuts and fruits.
Mark and Morgan's commitment to making these bars as ethically as possible is impressive: Hard Bar plants a tree for every bar they sell; they remove twice as much plastic from the environment as they produce; and the fruit comes from the Mountain Fruits Farmers Association (MFFA) cooperative. If you're having a hard time choosing the flavor for you, get a variety pack. Hard Bar can ship to the US; shipping rates are given on request.
If your trail running world mixes a bit with the realm of high alpine adventure, here's a book you'll love. Chamonix resident and friend of Run the Alps Ben Tibbetts spent several years climbing, photographing and drawing the 82 highest peaks in the Alps for this impressive large-format book.  The inspiring tome also includes stories as part of its comprehensive description of "The Finest Climbs on the 4000m Peaks of the Alps." Ben's pencil drawings are available to buy separately, too.
Granted, it's not trail running, but it is from a good friend of ours, and the book is beautifully done!
Founded by trail runner Jean-Claude Mathieu, who is known throughout the Alps simply as "JC," Cerro Torre is a small home-based trail running gear workshop near Lyons, France. Cerro Torre produce ultra-light and durable running crampons, carbon fiber poles and two types of running vest, each of which can be extensively customized. (Your name and home country's flag are part of the package, too!)  These hand-crafted trail running products are interesting, original and truly a product of the Alps– and Jean-Claude is a wonderfully knowledgeable designer, with a long history of running epic trail races in the Alps, like Italy's Tor des Géants.
We hope that's given you some inspiration for unique Alps trail running gifts. Got something you'd like to see us share? You can drop us a note anytime!