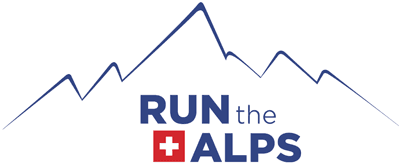 Trail Running in the Alps: First Impressions from Courmayeur and Chamonix
Trail Running in the Alps: First Impressions from Courmayeur and Chamonix
Editor's Note: This summer, Run the Alps is pleased to have a staff writer, Julia Maxwell. Julia, aka JMax, will be writing about the Alps trail running scene throughout the region, from Courmayeur, Italy to Grindelwald, Switzerland. She'll be based at Run the Alps' home in Chamonix, France. Julia graduated from Stanford, where for four years, she was a member of Stanford's legendary track team. She lives and runs in Ross, California.
Before arriving in the Alps, I expected to be impressed. My mind made a rough sketch of what to imagine – daunting peaks, giant glaciers, valleys lush with wildflowers. After my first day on the trails, however, the Alps exceeded even my highest expectations. The Alps are truly a trail runner's playground. Here are three main takeaways from my first few days on the trails.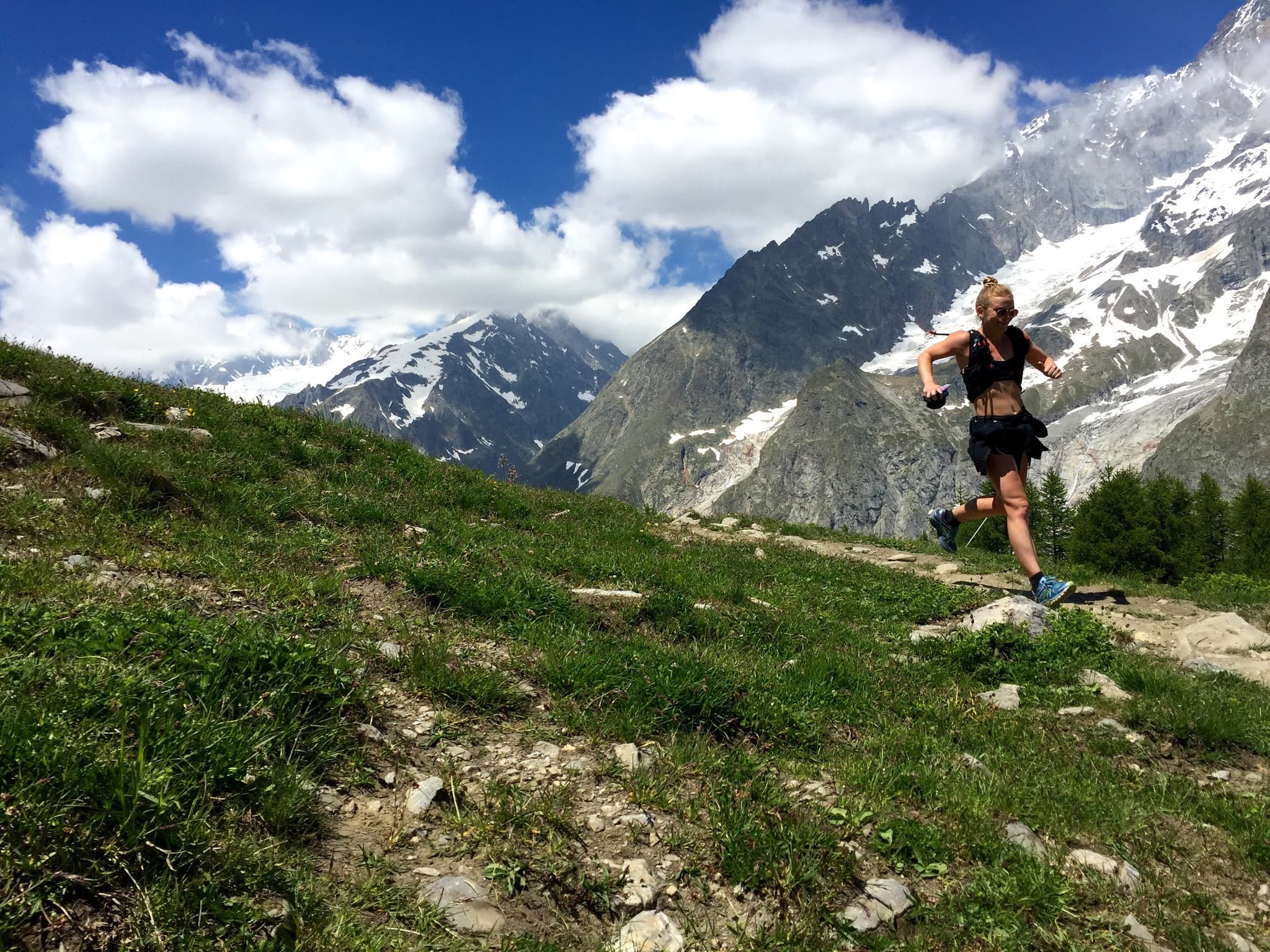 1. The Alps make trail running a full-body sport.
Running in the Alps is about as close as it gets to pure athleticism. At the end of my first day traversing a section of the legendary Tour du Mont Blanc, my muscles felt as worn as completing a weight-circuit workout as a member of a top-ranked collegiate team. These trails are the world's natural jungle gym; one day, you'll slide playfully while traversing a snowy pass, the next day, you'll haul yourself up over boulders by clinging to cables and metal handles that have been built into the route. Who needs cross-fit when you can scramble up summits and leap over streams? Best of all, the café au laits and apple tarts waiting at the alpine huts after a long day of adventure are pretty likely to beat the offerings at your local gym.
2. Take a moment to slow down.
The trail's technical footing will require your full attention, but don't forget to slow down so that you can take it all in. After a few hours of heart-pumping climbing, your quads and calves will welcome a quick rest stop. On a clear morning, you're likely to spot the rainbow hues of paragliders floating down from the top of Planpraz, or watch the tram carrying tourists up to the vertical spire of the Aiguille de Midi. My only regret on my first big run was not stopping to snap more photos with the snowy summit of Mont Blanc in the background.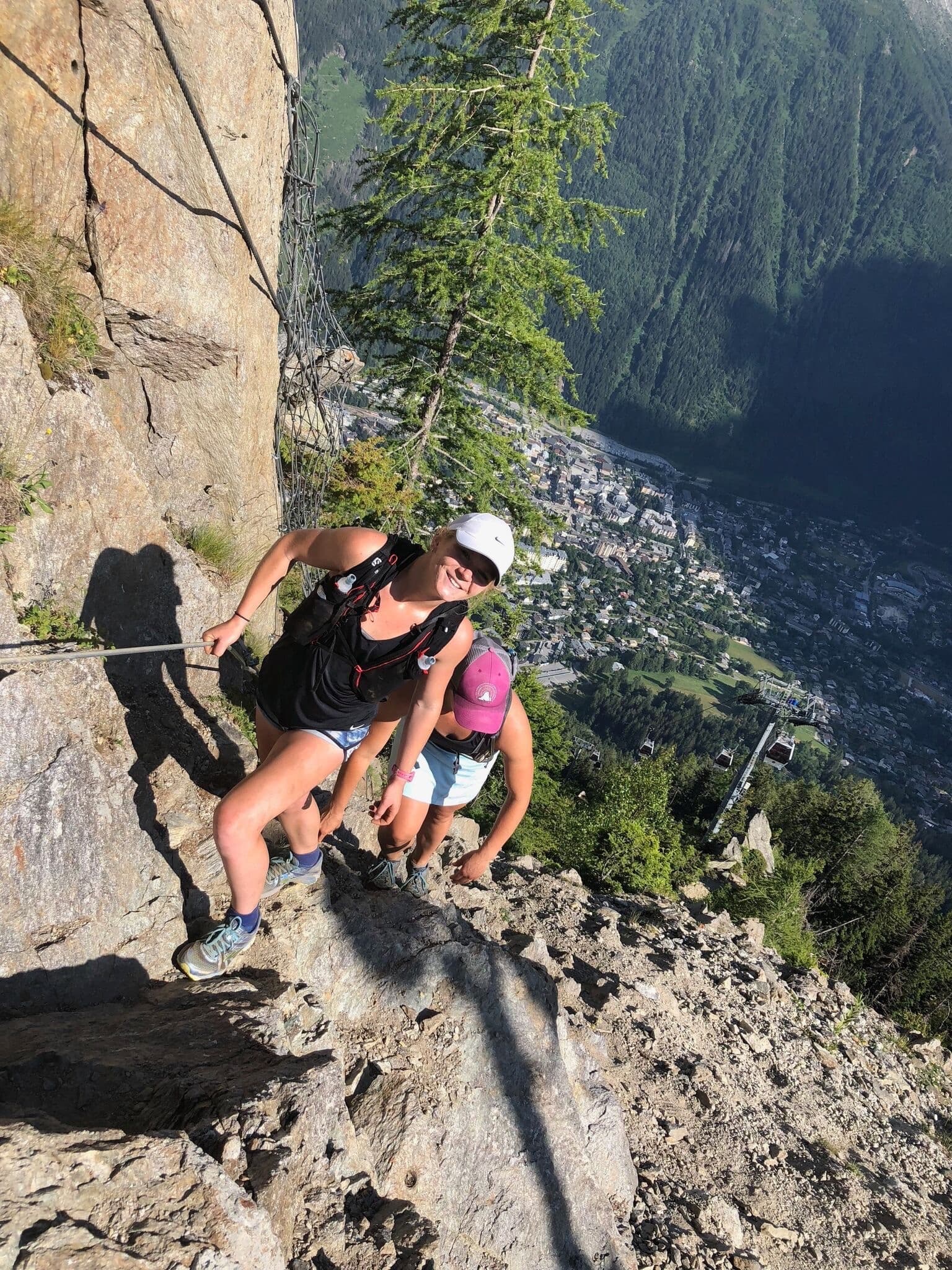 3. Soak up the trail running culture.
When the top finishers from Tor des Géants conclude their 330km epic race by running through the old village of Courmayeur, Italy, the entire town lines the cobblestoned Viale Monte Bianco to cheer. In Chamonix – France's trail-running Mecca –your barista gives you pointers on how to navigate the trickiest sections of the Mont Blanc Marathon course, while reminiscing about his own experience with the grueling race. Put simply: small towns in the Alps celebrate their trail runners like New England celebrates Tom Brady. From the world's elite racers to those who are just beginning to find their love for single-track, it doesn't take more than a day or two to discover that trail running in the Alps is simply a way of life.
The startling beauty of Chamonix – with the sight of snow-capped mountains virtually everywhere you turn – has readily replaced my jetlag with adrenaline as I get ready to take on all the adventures the Alps have to offer. From the demanding terrain to the surrounding scenery – that makes you feel as though you stepped right into a Runner's World cover-shoot – there is no better place to regain my trail running roots than the Alps.