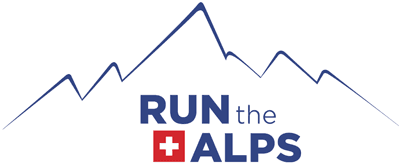 Watch Run the Alps Ambassador Hillary Gerardi go from her home to the summit of Mont Blanc and back
Watch Run the Alps Ambassador Hillary Gerardi go from her home to the summit of Mont Blanc and back
What to do, when a global pandemic makes your world a lot, lot smaller? Our friend and neighbor here in the Chamonix valley, Hillary Gerardi, looked up for her answer and found it looming above her kitchen window. A run and climb from the door, to the summit of 15,774-foot high Mont Blanc– and back to home the same day.
Gerardi is a longtime Run the Alps ambassador and friend. (She'll be joining us for a day on Mimmi Kotka's Chamonix trip, to teach us some technical trail running skills.) Originally from Vermont, in the Northeast US, she is a champion Sky Runner and is sponsored by Black Diamond Equipment and Scarpa. She works for the Chamonix-based alpine research association CREA Mont-Blanc and is married to Brad Carlson, who is training to become a full member of the Compagnie des Guides de Chamonix, the world's most prestigious mountain guide service.
Yesterday, Black Diamond Equipment released a dramatic short film about the experience, and we're pleased to share the film right here.
Hillary talked with us about how she dreamed up the idea, a bit about the planning that went into it– and what we can each do to create adventures in our backyard, pandemic or not.
Enjoy!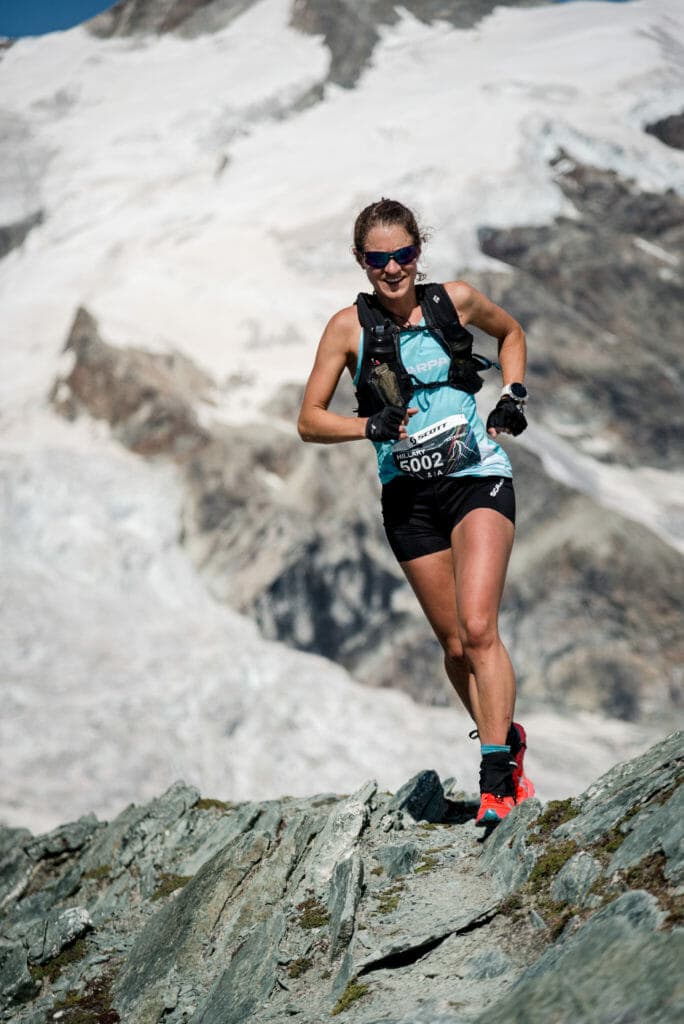 Run the Alps: That was super cool! But for the rest of us, who don't have Mont Blanc in the backyard, what would you say?
Hillary: I do admit that I have a pretty exceptional backyard, but I think that you should think about all of the possibilities that your own backyard can offer. It doesn't have to be a high mountain. It can be whatever project really motivates you. I've done any number of other trail running projects around my house. Essentially, they are just seeing what the coolest link-ups are that I can do. I think anybody has the capability to do that.
I had a few favorite tools that I used, which might be handy for others. I used an app called multiple ride mapper, into which I plugged my Strava. It shows a heatmap of all of the runs that I've done. I like to use it to pick out blank spots on the map where I haven't yet been. That gets me motivated to continue to explore new areas right around my own home.
Run the Alps: We've all stayed close to home during the pandemic. How do you think we keep that spirit of local discovery alive when our lives reopen?
Hillary: I think designing projects around home is something that one should think about with creativity. It doesn't have to be a running project. Or, it could be something you do running, but this time you want to do it in a different way, or you want to do it with different people once you're vaccinated and are able to do that. Or perhaps you combine it with an overnight. The possibilities are endless, really.
Run the Alps: For trail runners looking to explore high alpine terrain, what's the most important message you have to share?
Hillary: I think that one of the big things about going to high alpine terrain is keeping in mind that behind any alpine mission, there is a huge amount of training and skills learning, practice, equipment, and understanding of mountain conditions and the weather. The point is that when we see the summit selfie, or the video of the climb, we're only seeing a tiny slice of what went into making it possible to climb the mountain.
To that end, in some ways it's like running a race: we don't just wake up one day and decide that we want to do it. We approach it humbly. We spend months preparing. And we hope it goes well on race day, but there is no guarantee.
The big difference is that if you don't prepare for a race, then you may DNF, but in the high mountains, if you don't prepare and approach them with respect, the consequences can be a lot bigger.
Well done, Hillary! We owe you a beer as soon as the patio at Big Mountain Brewery opens up, next week!
Watch the film: