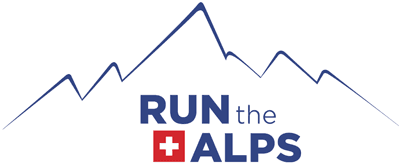 Run the Alps Guide
Cam Bevan
Guide
Hometown
Chamonix Mont-Blanc, France
A bit about me
I have lived in Chamonix since 2016. In the winters, I usually head back to Scotland for its renowned winter climbing scene: it's a brutal, but highly rewarding experience, and I find it builds both character and confidence for mountaineering in the Alps. I've been guiding in one form or another for almost a decade, and have worked from the French, Swiss and Austrian Alps to the Italian Dolomites, as well as the Spanish Pyrenees and Picos de Europa.
My other life
I graduated with a degree in Physics back in 2014, and immediately applied to a host of London consulting firms – largely out of a feeling that I shouldn't let that degree go to waste. After landing a good job and spending a few months in the office, I decided that corporate life wasn't for me, and headed back to the mountains, this time for good! The degree has since come in handy, as I spend the off-season working as a math and physics tutor in Chamonix.
In my free time
I'm in the mountains – whether that means climbing, skiing, hiking or trail running. The Alps are one big, beautiful playground, and the more I explore, the more I discover! With several lifetimes of fun to be had, I feel I'm only scratching the surface after five years here.
Fun fact
In Autumn 2020, I established a new personal best for Most Cups of Tea in a Single Day, with a total of 10. I was working as a builder with some friends in North Wales, and the builder's ritual of tea breaks combined with the classic Welsh autumnal weather to make for record-breaking results. To this day, I am equal-parts proud and ashamed of this achievement.
Favorite Alp trail run
Pointe Noire de Pormenaz, above the village of Servoz in the Chamonix valley. The run starts from the bustling tourist hotspot of the Brévent gondola viewpoint, but the route soon disappears into stunning wilderness. Beautiful, flowing single-track leads through the Aiguilles Rouges Nature Reserve to the Refuge de Moëde Aterne, where a refreshing beverage fuels the final ascent to Pointe Noire. From here, a 360-degree panoramic view awaits, with the Mont Blanc Range, the Arve valley, the Aiguilles Rouges mountain range and the rocky Fiz stretching away in all directions. A technical descent leads to a beautiful trail through the beech forests. It's what I'd call a "cracking" day in the mountains!