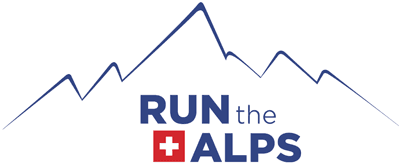 Run the Alps Guide
Gary Daines
Guide
Hometown
Arles-sur-Tech, France
A bit about me
I was born in Essex in the UK, a long way from any mountains. But, at the age of 18 I started to travel and work across the world and fell into expedition guiding. I started to get my certifications and then, in 2009, I moved to Chamonix, France. Eight years later, I settled in France's Eastern Pyrenees, close to the Mediterranean Sea. Here, I can run the trails all year round, and have finally discovered the home of my heart. I'm in the mountains most days, sometimes by myself, sometimes with friends and other times with clients.
My other life
I don't really have another life as such – I work as a freelance expedition and trekking guide full-time. For much of the winter I work as an expedition guide for a large group of international schools based in Arusha, Tanzania, at the foot of Mount Kilimanjaro. In the summer months, I'm usually found in Chamonix, leading groups on the Tour du Mont-Blanc.
In my free time
I try to see my little boy, Marley, as much as possible. We get out in the hills a lot, bivouacking and trail running together. He hates the uphills, but loves running down the trails. Apart from spending as much time as I can with Marley, I road bike a lot. I fell in love with road cycling a few years ago and I am now addicted! Some of those descents on open roads can get pretty fast!
Fun fact
I'm an Essex boy – from the county close to East London in the UK. I still have the strong accent. However, on a regular basis I get mistaken for being Australian while out on the trails. One lady even told me she thought I was Australian, not only due to my accent, but because of my necklaces… Go figure that one out!
Favorite Alp trail run
There are so many from which to choose!
A route I really enjoy is from Courmayeur, Italy to La Fouly, Switzerland across the Grand Col Ferret. It's a big day on the Tour du Mont-Blanc, and absolutely wonderful from start to finish. The climb takes you up to alpine meadows at Rifugio Bertone, where the views across to the Mont-Blanc massif are jaw-dropping. Plus, seeing my friends who work there always makes the climb worthwhile.
From here, the balcony trail opens up while the views of the south face of the Grandes Jorasses grow ever more impressive. You can look behind and see the Col de la Seigne – where just a day before you crossed from France into Italy if you came via the Tour du Mont-Blanc.
This is a day of three Italian Rifugios: Bertone, Bonatti and Elena – three opportunities for great Italian coffee or super thick hot chocolate. The last kilometers follow a beautiful river track all the way into La Fouly, where a cold beer awaits. This day has it all!