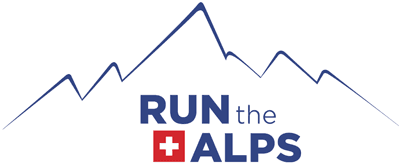 Run the Alps Guide
Marion Giraud
Guide
Hometown
Servoz, Chamonix, France
A bit about me
Originally from Lyon, France, I got into running through athletics, so the early days were all about running around a track. I moved to Chamonix, France in 2014, to work with the ski company Black Crows, and started running in the mountains with the local trail running club, Chamonix Mont Blanc Marathon Club, CMBM. Since those days, I've become crazy about trail running, and now I don't want to run anywhere else!
My other life
I freelance as a Marketing and Event consultant in the outdoor sports industry. I also work on the development of a gin brand, "Altitude Gin," made right here in Chamonix. If you're a gin lover, it could be a great refreshment after your run!
In my free time
I love being outside in nature. I feel happy when I'm active in the mountains. With my van, I like to go on road trips for a weekend or more to discover new places. I enjoy a number of outdoor activities in addition to trail running, including hiking, mountain biking, and nordic ski touring. And I'm still an active member of the CMBM.
Friendship is very important for me. I like to share everything I do. Meeting up with friends for a drink is one of my favorite things to do in life.
Fun fact
I'm crazy about chocolate. Salted dark chocolate is my favorite. (Hint, hint — if we are on a trip together!)
Favorite Alp trail run
It's hard to say, because I enjoy exploring different spots. So, I'm going to pick three! First, I've got to include the Grand Balcon Nord from the top of the Plan de l'Aiguille to the Montenvers train station. I also love the Fiz Massif above Servoz, a village in the Chamonix valley – it's one of my favorite places and it's wilder than much of the rest of the valley. Finally, even though it's a classic route, I love running on the Grand Balcon Sud with a stop at Chésery lake. Here, the views are breathtaking and you often run with the famous and friendly Bouquetins.