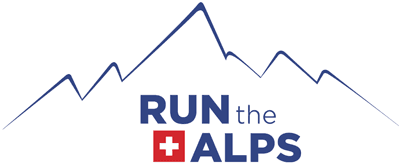 Cha Cha Cha Ultra
Distance
82km
43km, 21km, 10km
Elevation
5900m
2950m, 1200m, 770m
After successfully navigating the challenges of 2020 to put on their first race, Cha Cha Cha is back – and this year its bigger! The Cha Cha Cha race is based out of Le Chable, near the famous mountain town of Verbier in the Swiss Valais region. Here is the low down from race directors Lottie Pridham and Emma Bodkin:
Cha Cha Cha Ultra 82km 5900m – 11.09.21
The longest and toughest course of the series, aimed at seasoned athletes. The course, starting and finishing in Le Châble, has been designed with personal challenge in mind, taking you to your limits whilst exploring the incredible local trails. You will be rewarded with challenging climbs and dramatic scenery. This is designed to be self selecting. You must be physically and mentally ready for the challenge!
Cha Cha Cha 21km 1200m – 11.09.21
Half marathon distance, open to all levels and ages, starting in Le Châble and finishing at the stunning Champex Lac. This fast and undulating course travels along the valley and under the famous Catogne mountain. The technical forest section offers a steep, challenging climb up above the lake before gently descending to the finish line. A community inspired race with stunning views along the course and the option of a lake swim at the end!
Cha Cha Cha 43km 2950m – 12.09.21
Marathon distance and the 2nd longest course of the series, this is aimed at intermediate-experienced trail runners. Starting and finishing in Le Châble the route travels up both sides of the Verbier valley. A challenging course showcasing the local Val de Bagnes trails including some steep, technical climbs, undulating & scenic ridgeline sections but also some fast paced descents. 
Cha Cha Cha 10km 459m – 12.09.21  (same day as 43km)
A fantastic introduction to trail racing, around the Le Châble valley trails. This community inspired race is inclusive and encourages all ages and abilities onto the local trails. A fast, fun and fairly flat loop through the heart of Val de Bagnes. Starting in Le Châble the route begins with a short undulating section, one main climb through the forest and a fast finishing section.
NB: We have estimated the 2023 dates based on last year's dates. We have contacted the race organisers but not heard back yet. We'll update as soon as we have more info. Run The Alps makes every effort to keep this page up to date.
---
Book a Run the Alps Tour In This Area
< Back to race list