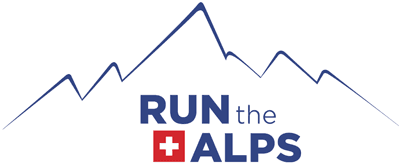 Run the Alps Switzerland 30 Must-Do Trail Runs
$39.00
Run the Alps Switzerland features 30 must-do trail runs that will appeal to novices and expertsalike. From Zinal to Dent de Morcles, from Grindelwald to Kandersteg, from the wilds of the Engadine to the secret valleys of Ticino, Run the Alp's Doug Mayer, Ambassador Kim Strom, and mountain sport photographers Dan and Janine Patitucci researched hundreds of routes, in search of the very best trail running in the Swiss Alps.
Run the Alps Switzerland provides practical advice along with precise run details, such as the level of difficulty, distance, vertical, and much more. Read the tips, download the tracks, tie your shoelaces and hit some of the best trails in the world!
Whether you're thinking of a Run the Alps trip, want to figure out an adventure on your own, or just want some to daydream about running through Alp pastures, Run the Alps Switzerland is ready for you.
For International orders, including French or German versions of Run the Alps Switzerland, please visit the Helvetiq web site.