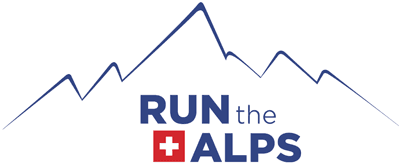 Inaugural Grand Bernese Oberland Traverse
Guided by Heather Ohly
The inaugural Grand Bernese Oberland Traverse was a great success! Crossing this section of the Swiss Alps we saw the region's most famous peaks, bluest lakes, and deepest valleys, plus plenty of cows, sheep, and goats grazing the hillside pastures.
This was the first edition of the Grand Bernese Oberland Traverse, extending our usual tour to stretch all the way from Meiringen to Gstaad. That gave us 10 days of running with no rest day. I was fortunate to have a wonderful group of five strong women. We all got along famously and it was the ultimate relaxed, supportive, and cohesive group. A true pleasure to guide!
Apart from one rainy day when we took a lower route due to storms, we were exceptionally lucky with the weather. It was warm and sunny with incredible views – we could often see where we had been 2-3 days prior. After leaving Lauterbrunnen, we felt the sense of journey as we traveled east to west toward Gstaad.
Highlight
To name a few: Being up on Tanzbödeli (the dance floor) on a perfect morning with panoramic views of Lauterbrunnen. Running up to Sefinafurgga with Run the Alps Content Producer, Kim, who took some great photos and infused us with her energy. Bagging the summit of Bunderspitz and being inspired by elderly locals hiking all the way up there.
Best meal of the tour
We especially enjoyed our food at Berghaus Golderli in Griesalp. Hearty homemade soup, delicious salad, generous portions of vegetarian lasagne, and fresh strawberry cake for dessert. Breakfast was fantastic too. All prepared and served with love by our generous hosts, Alexandra and Robert.
Unexpected or otherwise memorable moment
We encountered some rather lively goats on the trail through Kiental, and one that was a bit too playful with her horns. Fortunately I'm familiar with naughty goat behavior and had fun distracting her while the others passed. All in a day's work!
Low point
The final day was my personal low point because the heat really got to me and I felt nauseous all day. As a guide, it's nice to feel strong and comfortable on the trails, but we are all human, and some days definitely feel harder than others. The last section along Wasserngrat perked me up and it was a relief to jump on the chair lift for the final descent into Gstaad.
Favorite overnight stop
Obersteinberg is always a treat and this time was no exception. When the flagpole comes into view around the final bend, I love seeing people's reactions to this unique place. We enjoyed drinks on the terrace in the sun, before retreating indoors to listen to the rain in the sanctuary of our wooden rooms. The candlelit dinner was wholesome and plentiful, and we enjoyed seeing some young children who had managed to hike up there.
Get all the details about our next Grand Bernese Oberland Traverse!
Finding singletrack not far out of Mürren. (Photo: Kim Strom)
Leaving Mürren and the sun just topping above the peaks. (Photo: Kim Strom)
The Wetterhorn, near the start of the tour is just leaving view. (Photo: Kim Strom)
Going strong on day seven straight. (Photo: Kim Strom)
Enjoying the rolling trail to the Rotstock Hut. (Photo: Kim Strom)
Not a bad backdrop. (Photo: Kim Strom)
Drinks in the shade at the Rotstock Hut. (Photo: Kim Strom)
Snacking on the go. (Photo: Kim Strom)
Headed up to Sefinafurgga Pass. (Photo: Kim Strom)
Say cheese. (Photo: Kim Strom)
Final views of the Lauterbrunnen valley. (Photo: Kim Strom)
Powering up the pass. (Photo: Kim Strom)
Taking a break to enjoy the view from the Sefinafurgga Pass. (Photo: Kim Strom)
Leaving the Eiger, Mönch and Jungfrau behind, and dropping into the wild Kiental valley. Next stop Berggasthaus Golderli. (Photo: Kim Strom)