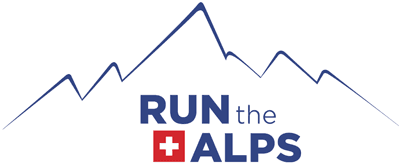 Strong Enough: Women's Trail Camp with Meg Mackenzie
Guided by Emily Geldard
Guided by Siebrig Sheeres
Accompanied by professional trail runner Meg Mackenzie, we shared a wonderful week with a group of amazing ladies!
With perfect weather with lots of sunshine, we ran four days around Chamonix and spent one day and one night in Courmayeur, tasting a little bit of the Italian cuisine and culture as well. We topped-off the week with Chamonix's famous Vertical Kilometer and some well-deserved relaxation time in the luxurious spa afterwards.

Highlight out on the trail
Running the famous part of the Tour du Mont Blanc from Arnouva in Val Ferret to Courmayeur – such a beautiful balcony to run. We passed Rifugios Bonatti and Bertone to taste some local tarts and ended the run with delicious Italian gelato on the cobbled terrace in Courmayeur. A sweet finish to an already spectacular day!

Best meal of the tour
The variety of tarts at Refuge du Plan de L'Aiguille after the beautiful run on the Balcon Nord. The tarts were so good that they were gone within 5 minutes! We had to try all of them: raspberry, blueberry, apple, lemon, and pear!

Memorable moment
We ended the week with the Vertical Kilometer in Chamonix. In the morning it was already pretty warm and the trail is steep with some technical parts at the end, but we made it to the top, which gave everyone a huge sense of achievement! In the afternoon we took some well-deserved relaxing time at the spa and wrapped up this week with great conversations over a tasty last dinner at Chamonix's Cap Horn Restaurant.

Favorite overnight stop
We spent one day and night running in the lovely mountain town of Courmayeur, Italy. While there, we enjoyed gelato, Spritz, and a delicious traditional Italian dinner, where the plates seemed to just keep coming!
Learn more about this tour here.
Tips from Meg along the way. (Photo: Aleksandra Janiak)
Headed out from Mer de Glace. (Photo: Aleksandra Janiak)
Our guide Emily explains what we can see across the valley. (Photo: Aleksandra Janiak)
Looking over some great group shots. (Photo: Aleksandra Janiak)
A pause before continuing along the Grand Balcon Nord. (Photo: Aleksandra Janiak)
Traversing high above the Chamonix valley. (Photo: Aleksandra Janiak)
Alpen rose everywhere. (Photo: Aleksandra Janiak)
Cruising along the Grand Balcon Nord, one of our favorite runs. (Photo: Aleksandra Janiak)
On the Grand Balcon Nord headed for tarts. (Photo: Aleksandra Janiak)
High above town, but still far below the spires. (Photo: Aleksandra Janiak)
Managing the rocky trail. (Photo: Aleksandra Janiak)
Along the Grand Balcon Nord. (Photo: Aleksandra Janiak)
One of the final uphills before reaching the hut. (Photo: Aleksandra Janiak)
A chance to refill our bottles and bags at the refuge. (Photo: Aleksandra Janiak)
Tart time at Refuge du Plan de L'Aiguille. (Photo: Aleksandra Janiak)