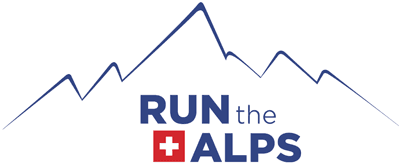 Courtney Comes to the Dolomites
| Dates | Duration |
| --- | --- |
| No upcoming dates | TBD |
One of the world's great trail runners, Courtney Dauwalter, is back for another adventure with Run the Alps. Ready to run past the towering peaks and winding single track of Italy's Dolomites?
Courtney's back, and we could not be happier!
Our tour last year with Courtney Dauwalter and her husband Kevin Schmidt was so much fun that they're back again- this time in the spectacular Dolomites, Italy.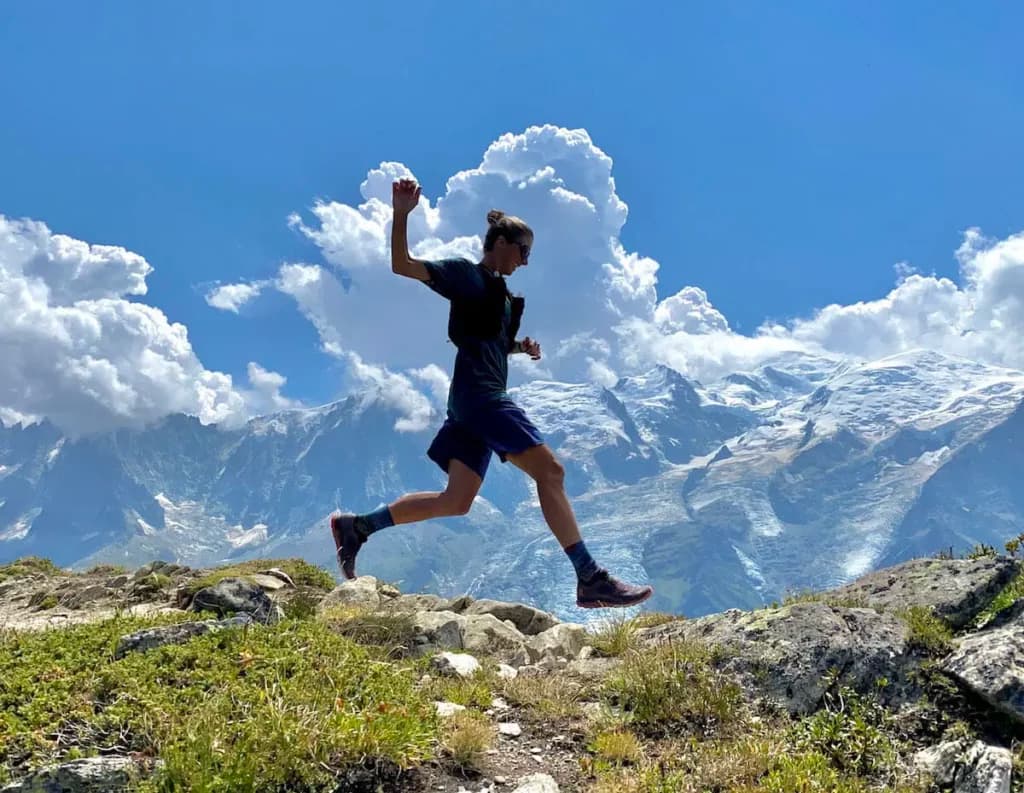 Simply put, Courtney is the top women's ultra trail runner in the world today, and one of the greatest ever. She has set course records from Western States to Hardrock to UTMB Mont Blanc®. This last year, she did it again at Transgrancanaria in the Canary Islands.
Read more about Courtney in this New York Times feature.
Her trail running is bad ass, but what makes Courtney so special is that she is a wonderful human. Her energy, friendliness and empathy make her great to hang out with. This trip is a unique opportunity to share Alps trails with one of trail running's truly special individuals.
Make that three. Because joining Courtney will be her easy going, fun and upbeat husband, Kevin– the behind-the-scenes crew expert for Courtney's races and a strong ultrarunner in his own right. Photographing the entire week will be Martina Valmassoi, herself one of the true stars of trail running. A Salomon athlete, Martina has been the face of Salomon TV's Golden Trail race coverage. She holds the world 24-hour uphill ski record, and last year she won UTMB Mont Blanc's challenging 142-km TDS trail race. Like Courtney and Kevin, Martina is pure fun: exuberant and laugh-out-loud funny, with boundless energy and always looking out for others.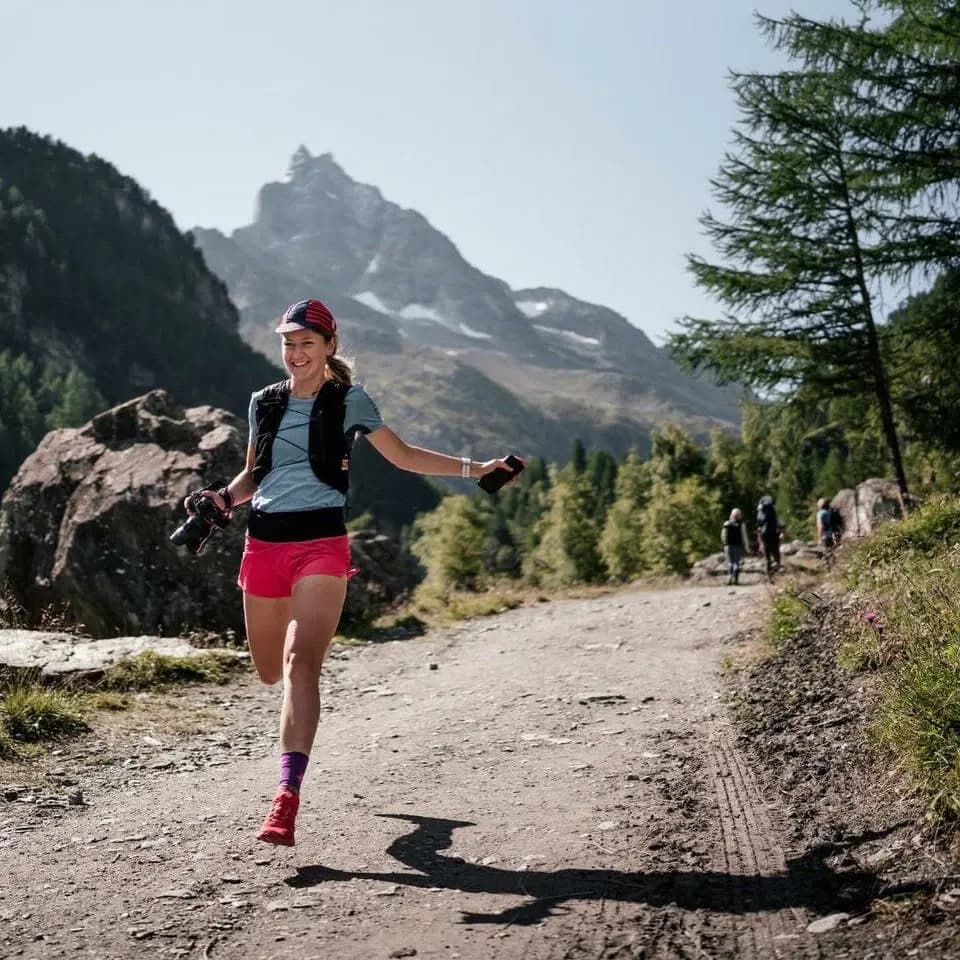 We're lucky. The stars aligned for us in more ways than one to make this tour come together. A once-in-a-lifetime trip? Maybe. Please note: We expect it to sell out very quickly.
Where will we be running? We chose the Val Gardena region of the Dolomites because we love the striking scenery, the world class trail running with its winding single track, and the Italian hospitality and Dolomites cuisine. It's a UNESCO World Heritage Site on the Austrian border, so we'll also experience Austrian culture and local Ladin history. Check out this film where Bruno, one of the guides on our Courtney tour, explains why he loves running in the Dolomites:
To take it all in, we've designed a point-to-point tour, including one night in a comfortable high mountain hut. At this time of year, the trails will be quiet and the weather will be fresh and great for trail running.
Along the way, we'll have the chance to summit peaks and pass through sleepy villages and beautiful Alpine pastures. Plus, we've organized a wine tasting and a few special surprises.
Book this tour
Cost
$4,800/person assuming double occupancy.
$375 single supplement fee
Dates
No upcoming dates
Guides for selected date:
Make it private guided
Your companions, your dates, your tour– we do the rest.
Inquire here.
Itinerary
Day 1
Today, we'll gather in Bolzano, Italy and transfer by shared taxi to Ortisei in the afternoon. Before dinner, we'll enjoy an overview of the week's route, covering daily routines, and reviewing gear for each day's adventure.
Accommodations: Hotel Stetteneck
Run the Alps' Bruno Yates and Doug Mayer running in the Dolomites. (Photo: Milo Zanecchia)
Day 2
We head up into the mountains, with an overnight stay at the Plattkofel Hut, which features classic Dolomites cuisine and even hot showers!
Accommodations: Plattkofelhütte
Day's end and time to rehydrate in Selva, Italy. (Photo: Milo Zanecchia)
Day 3
We'll run to the village of Selva in the Val Gardena. If the weather is good, we have the option to summit dramatic Plattkofel Peak, the rocky 2,947-meter high summit of the Langkofel range.
Accommodations: Hotel Flora
Courtney and Kevin are always keen to enjoy the local brews after a run! (Courtesy photo)
Day 4
Today we head to the quiet, almost secret-feeling Val di Funes. We start by climbing out of Selva to the beautiful Seceda high meadows, surrounded by quiet alp farms, numerous trails, and backed by the jagged Odler peaks. In the evening, we'll kick back and enjoy a tasting of local Val di Funes wines.
Accommodations: Hotel Kabis
Gunther Messner. (Photo: Bruno Yates)
Day 5
Our final day of running in the Dolomites includes abundant mountain vistas and flowy singletrack, plus well-placed huts for refreshments along the way.
Accommodations: Hotel Kabis
Dolomites meadows. (Photo: Cam Bevan)
Day 6
This morning, we'll have an early breakfast and say our goodbyes before each heading off. One thing is for sure: we'll take plenty of memories of the past week with us wherever we go!
Meals: Breakfast
What's included
Accommodations at 3-star hotels and 1 night at a mountain hut; All breakfasts and dinners; Trail nutrition each day; Wine Tasting; In-tour transportation; Luggage transfer between villages; Run the Alps Guide to Trail Running in the Alps; License-free photography from Martina Valmassoi; Guided runs daily with International Mountain Leaders and Salomon athlete Courtney Dauwalter. Special end of trip gift; And… a few surprise guests!

Plan to arrive the day your tour starts, at the latest. Note that flights from the US usually arrive on the following day, so schedule accordingly. The closest airport is Geneva, Switzerland. This tour includes airport pickup in Geneva.

For those wanting to spend a few extra days in Chamonix, the "Vallée du Trail" with over 500 kilometers of trail running, we can assist in extending your time and providing self-guided trail running materials, either before or after the tour.

 

Plan your departure for the day the tour ends at the earliest– ideally late in the day or the day after, so you can join us for the full Balcon Nord to Montenvers run on the last morning. Since Geneva airport is only ninety minutes away by shuttle, it is possible to leave the day the tour ends.

Read all about Courtney in her Run the Alps Guest Runner profile.

Contact us if you have any questions. 

Terms and Conditions: Read up on Run the Alps' Terms and Conditions, Covid-19 policy, and travel insurance.

Not Included 

Flights to and from Geneva; Drinks with dinner; Lunches; Optional lift before parapenting; Tip for guide.

 
Tour stories
Courtney and Crew do the Dolomites
Courtney Dauwalter and Kevin Schmidt were an additional attraction besides the Dolomites themselves. Our group shared extraordinary running in the Val Gardena and Val di Funes with additional staff along for the fun and photography from Martina Valmassoi and Matteo Agreiter. ...
Read more
Guides for this Tour
Tour dates: Jan 1 - 1, 1970


Book this tour
Cost
$4,800/person assuming double occupancy.
$375 single supplement fee
Dates
No upcoming dates
Guides for selected date:
Make it private guided
Your companions, your dates, your tour– we do the rest.
Inquire here.