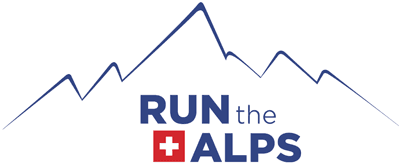 Run the Alps Guide
Giles Ruck
Guide
Hometown
Edinburgh, Scotland
A bit about me
I came to trail and mountain running from mountaineering, as a way to travel through beautiful landscapes but without freezing my hands all the time! I've been lucky enough to trek, climb high and lead trips in the Himalaya and in South America, as well as in the Alps and at home in bonnie Scotland.
My other life
I lead a foundation in Scotland which is focused on fueling community growth, by working alongside and funding non-profits and the endeavors of local people. Highlights for me are when communities take on ownership and the growth of their own assets – village halls, hydropower facilities, the land under their homes, or even their own ski mountain!
In my free time
I keep up my mountaineering, fueled usually by coffee, flapjacks, friends and the views! My personal mountain goals include climbing the Alpine 4000ers, especially when I can travel on skis, with stopovers in cozy Alpine refuges and villages.
Fun fact
During the annual West Highland Way race in Scotland (a 95-miler), one of my earlier long ultras in which I achieved a sub-24 hour time, I managed to add at least three hours by stopping to eat – first at a fish & chips shop, baked potatoes at the ski-hill café, and finally toasted paninis and coffee with 'just' a half-marathon to go. My support crew soon realized I was a lost cause, with energy gels and cajoling of no use, and decided it was easier to join me. The race medic was a little surprised when my final weigh-in showed an extra few pounds!
Favorite Alp trail run
My favorite trail run starts on the trail system in Le Buet, near the French-Swiss border not far from Chamonix. The run through the Vallon de Berard and up to Mont Buet is fabulous. From the hot pine smells low down, past glacial pools, coffee at the refuge and on to the desert-like landscape around 3,000 meters – complete with views of Mont Blanc and its satellite peaks – it's a day out for all the senses. It links really well to other trails for a point-to-point, from Servoz, or Chamonix, with the advantage of a valley train to get you back to your start.
Guiding since
Outward bound leader since 1990, guiding treks and expeditions since 2012.