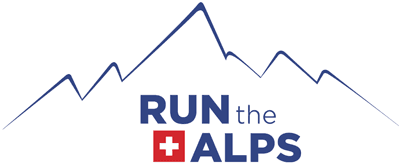 2017 Alps Trail Race Preview
2017 Alps Trail Race Preview
Once again, the time has arrived for Run the Alps to share its annual preview of the trail racing season in the Alps. Each year, our goal is to highlight new races, changes to ongoing events, and share other news about all things upcoming in the trail running world. As always, you can find our full list of over 125 races in the Alps right here.
This year, you'll find a diverse line-up of new additional races from which to choose, ranging from beginner courses for trail-running newcomers to ultra-marathons for well-seasoned athletes. There's really something out there for all skill levels, including two large new trail events in Switzerland.
Here's what's new:

2017 World Trail Championships: June 10
Early in the 2017 trail running season, Trail Sacred Forests will host the Trail World Championships. This event will take place in Badia Prataglia, Italy, within the Foreste Casentinesi National Park on June 10, 2017. There are four courses: Ultra Trail (80 km, +4,200 m), Long Trail (49 km, +2,700 m), Sacred Forests Trail (24 km, +1,500 m) and Short Trail (13 km, 700 meters). The 49-km Long Trail course will determine the Trail World Champion.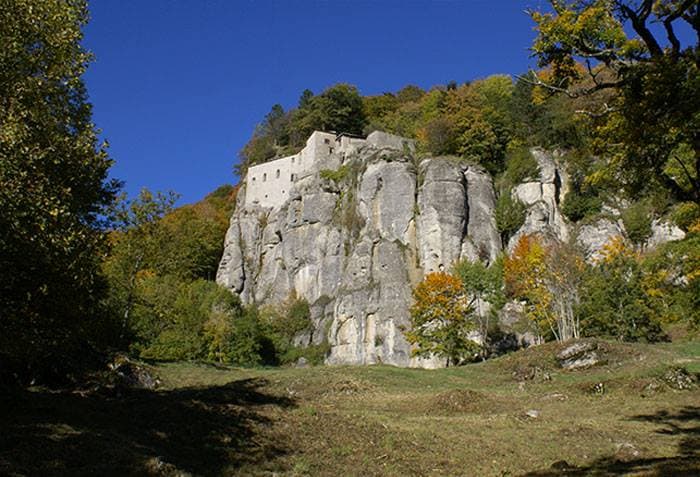 2017 Swiss Championships of Trail Running: July 15

In Switzerland, the 101-km race (E101) of the Eiger Ultra Trail will serve as the route for the 2017 Swiss Championship for trail running, with the winners earning the national trophy. This event will take place on Saturday, July 15th, and Run the Alps will be there again this year as part of our Eiger Trail Tour.

NEW – Montreux Trail Festival: July 27-30
Later in July, Switzerland will host a major new trail running event—the Montreux Trail Festival. With four days of trail races, this festival will offer "an atmosphere of sports, music and culinary delights, whether you are a runner or a spectator." In all, there are five races to choose from: La Positive1000 (4 km and +1,000 m), La Night15 (15 km and +800 m), La Leysin30 (34 km and +3420 m), La Villars60 (60 km and +4100 m) and La MXtreme160 (165 km and 13,600 m). You'll also find a race for families, La Familiale Relais, and a separate race for children, La MX Kids.

NEW – Swiss Peaks Trail: September 8-10
Taking place in September, the new Swiss Peaks Trail describes itself as one of the longest ultra-trail races in Switzerland. Located in Bouveret, Switzerland, within the canton of Valais and on the shores of Lake Geneva, this "Fête du Trail Running" will also have its first edition in 2017. There are five different races to choose from: 170 km (+11,300 m), 80 km (+5,700 m), 45 km (3,500 m), 30 km (2,200 m) and 12 km for women (+740 m). This event is 100% Valaisan, and these courses offer some incredible views, including the summit of Grammont, one of the highest peaks overlooking Lac Léman (Lake Geneva). Ambassadors for this event include Kilian Jornet, Yannick Ecoeur, Christophe Le Saux and Manu Vaudan.

Trail des Dents-du-Midi Returns in 2017: September 16
Not far from the French border, the Dents-du-Midi range towers over the mountain villages of Troistorrents, Val D'Illiez and Champéry. For years, the circumnavigation of this range in one day was a test piece for the Swiss military. Entirely on paths, this Trail des Dents-du-Midi is very much an alpine race, with remote sections on the far side of the range. Starting and finishing in the beautiful village of Champéry, the course passes by several huts, climbs over two above-treeline cols, and runs through the tiny, picturesque hamlet of Mex.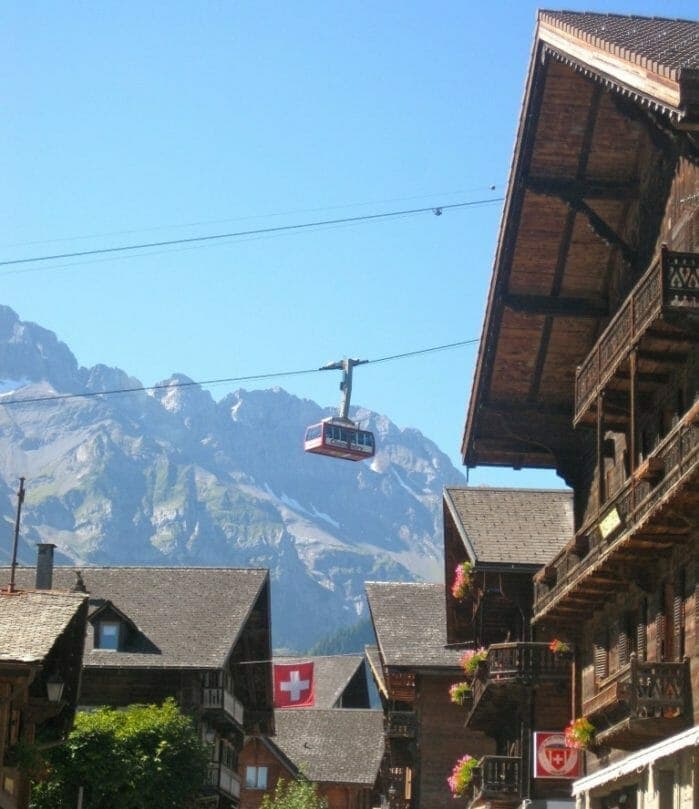 After an absence of many years, the race restarted several years ago. Then, in 2016, the race was cancelled due to organizational challenges. With many passionate supporters of this event, however, the Trail des Dents-du-Midi race—now called the seven summits challenge—will return in 2017 with a distance of 57 km and 3,700 meters of elevation gain. (Run the Alps offers a self-guided tour from September 13-20, if you are interested in watching or participating in this race.)

Trail Races Cancelled in 2017
As we updated our race calendar for 2017, we noticed two trail races that will not be taking place this year: L'Aminotsar and Salomon Alpen X 100. L'Aminotsar—a vertical kilometer race in Crans-Montana, Switzerland—was held for the first time in 2015. However, according to its Facebook page, it will not take place this year due to issues in obtaining the necessary authorizations and sponsors. The Salomon Alpen X 100, which had its first edition in 2016 in Austria's Tyrol region, will not be held in 2017. The website indicates that, "Sadly we have decided that there will be no second edition of the SALOMON Alpen X 100 powered by Ledlenser in 2017."

Run the Alps Trail Race Calendar
For a comprehensive list of all the trail races we've identified thus far in the alpine regions of France, Germany, Italy, Switzerland and Austria, check out the Run the Alps race calendar.

What are your trail race plans for 2017? I'm currently considering the 12 km women's race during the SwissPeaks Trail event. As the year unfolds, if you're looking for ideas, Run the Alps will continue to provide trail race updates via our blog, Laces (you can subscribe via Run the Alps' homepage).
Interested in writing for Run the Alps and covering races through the Alps? Drop us a note—we'd love to hear from you!
If you have any trail race news to share with Run the Alps, whether it's information about a new race or changes to an existing race, please don't hesitate to contact us.