Aw, Shucks
We get a lot of really nice reviews here at Run the Alps.
Then, every now and then, we get a letter like this one — something that just stops us in our trail running shoes and reminds us why we love this work.
Shannon, thanks. (And — oh! — read on for Simon's response, below! You knew that would be coming, right?)
By the way, about those stains on the paper: they're genuine olive oil from lunch in Chamonix.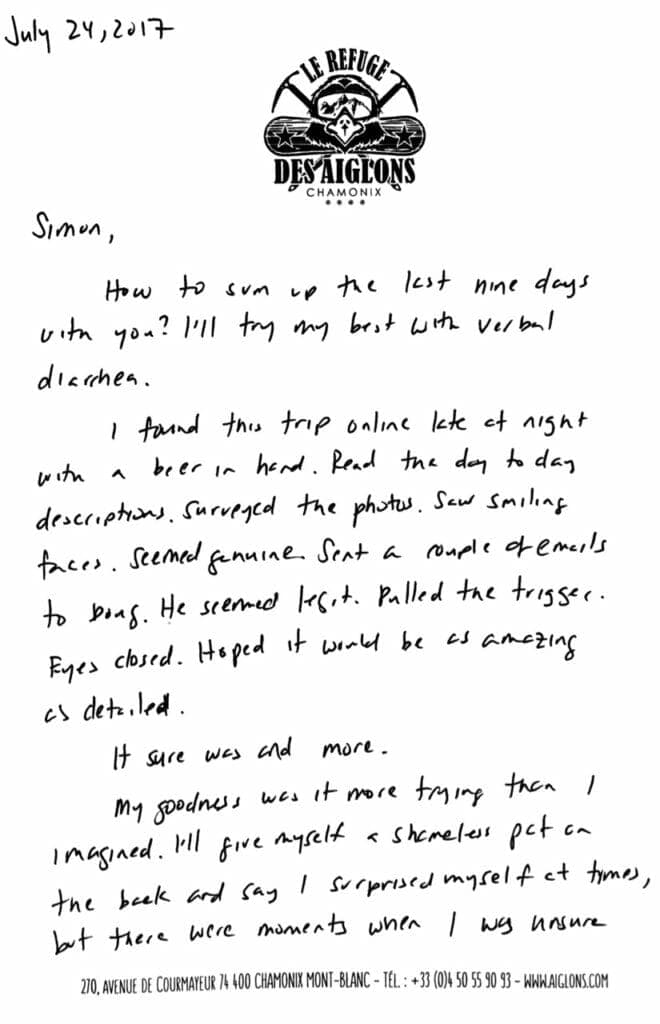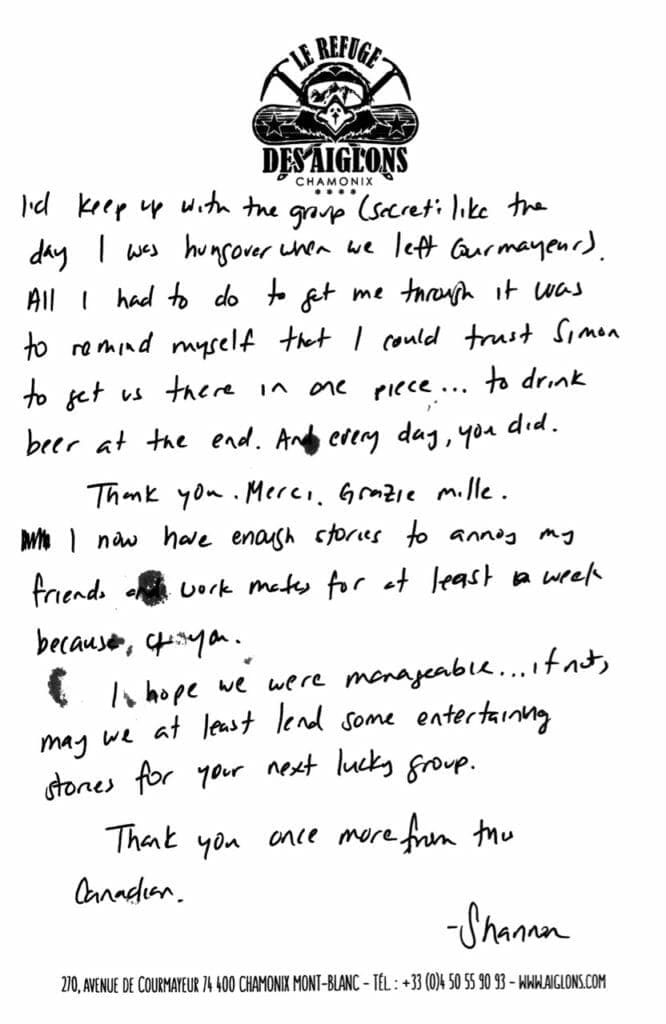 And, Simon's reply: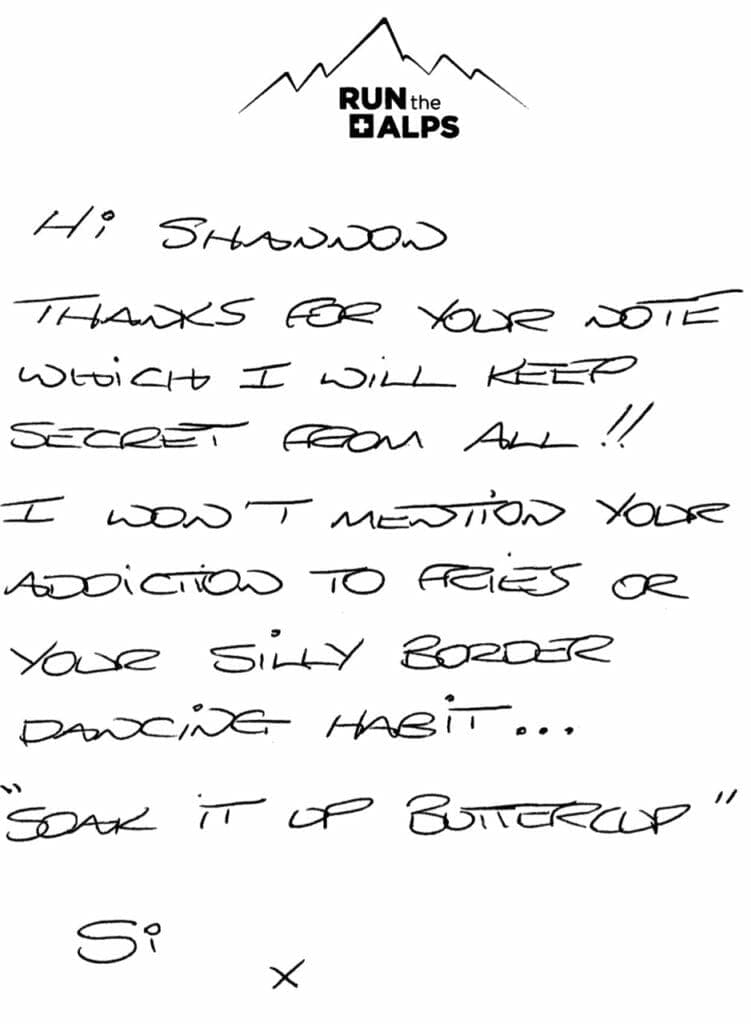 Can you tell we love trail running with you all? We sure do.