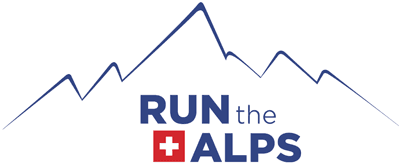 Fall 2021 Alps Trail Race News
Fall 2021 Alps Trail Race News
At Run the Alps we have been curating our Race Finder database of trail races for a number of years. The database of hundreds of trail races, from the Dolomites to the Jura, and Chamonix to Grindelwald, represents all of the major trail races in the Alps and most if not all of the smaller ones, too.
Race Finder Page Manager, Sam Hill, has just updated the database and is already getting excited for next summer's race season. Read on to hear about some of this past summer's highlights, and what to look for next year as we turn our attention towards another season of trail running– and racing– here in the Alps!  — Doug Mayer
Masks were worn, starting times were staggered and award ceremonies were socially distanced. However, despite life not being quite back to normal, the trail racing season here in the Alps this past summer went off almost entirely without a hitch. Those who raced both felt and noticed a sense of joy mixed with relief, and a collective gratitude that we were able to be back doing something we love. 
There were some obvious racing highlights this summer: The US's Courtney Dauwalter breaking the women's course record at UTMB in Chamonix, Stephanie Case finishing third overall at the stupendously hard, 450 km long Tor des Glaciers, and Champéry, Switzerland's legendary Tour des Dents des Midi holding its 50th edition.
Still, I think the biggest highlight was seeing runners once again coming from all over the world to enjoy the stunning trails around the Alps. In case you missed them, here are some of our favorite Run the Alps stories from this summer of trail racing: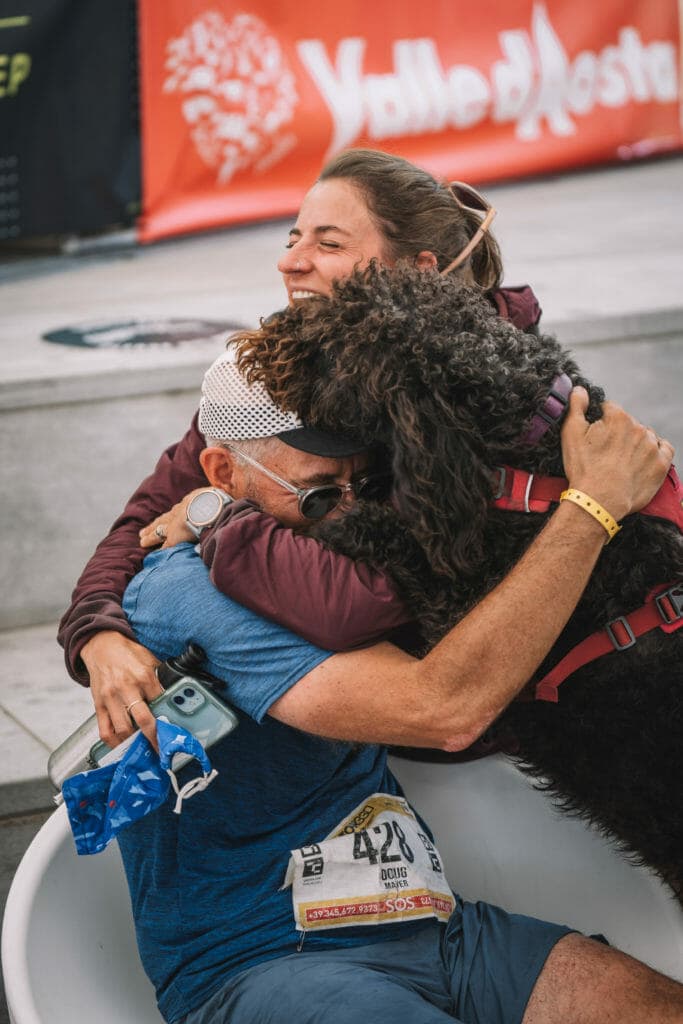 For those of you eager to trail race, we know you are probably starting to daydream about races to add to your wishlist. The good news is that the majority of trail races have already published their 2022 race dates. Run the Alps has also emailed the race organizers, so we have some updated information from those direct contacts, as well.
You can review the updated listing right here.
For those races that have not yet given us updates, we have noted the 2022 race date we anticipate.
We are regularly in touch with race organizers and do our best to keep the race finder updated. If you are a race organizer, or if you know of any great trail races in the Alps that don't appear in our race finder, please get in touch.
Aside from the anomoly of the Covid-induced interruption, trail racing in the Alps is still growing– and fast. Among the new races are a few that caught my attention for next summer. Here's my overview:
UTMR 58 km Mischabel Lauf  
The Ultra Tour Monte Rosa is now a well-established race in the Swiss Valais region. The race is organized by longtime trail running veterans Lizzy Hawker and Richard Bull. New to their series is the Mischabel Lauf, a 58km tour of Switzerland's wonderful Saas valley. The race runs along the valley's high balcony trails and gives participants a great introduction to trail running in the area. Runners are constantly in the presence of the glaciated 4000-meter high summits above – the Weissmies, the Dom, Allalinhorn and many more. In Lizzy's words, the trails are "some of the best we have run in the Alps, and that's saying something!"
Villars Ultraks
I have a bit of a soft spot for this race, as it is run in my old hometown of Villars-Sur-Ollon, Switzerland. The race was new in 2021 and attracted some high profile runners. It is a relatively unknown area to many trail runners. But in my opinion, it has some world-class trails waiting for participants who are keen to try something new. 
Glacier 3000 Run
Glacier 3000 is another trail race that is close to my heart and that, I think, often gets overlooked. This is a race of two halves – the first is a fast and furious 16km, only gaining 400m in elevation. The second half is a grind, as over the remaining 10km you gain 1600m, taking you up to a glacier and then crossing the finish line at an altitude of 2950m. Not many trail races finish on a glacier…it's quite something! 
Trail du Besso
Many of us have heard of Zinal from the well-known Golden Trail Series race, Sierre-Zinal. Where Sierre-Zinal finishes, in the end-of-the-valley town of Zinal, Trail du Besso starts, and then proceeds to take runners high into the mountains above the village. This is in the realms of Skyrunning – runners will climb ladders, cross sections of glaciers and scramble over technical terrain. Run the Alps guide Emily Geldard ran the race in 2018 and wrote this dramatic report.
Bernina Ultraks 
This race is worth a mention– and especially their Glacier Marathon distance, which takes racers across the huge glaciers below Piz Bernina and Piz Palü. The race take place in the mountains surrounding Pontresina, nestled in the heart of the Engadin region in eastern Switzerland. It takes a bit of effort to get there, and it is not the first place on every trails runner's list to visit– which is exactly what makes it so special. It's worth the effort for the quality of running and breathtaking scenery! You can read more about my impressions of the race from my visit to the region last year.
Whatever your plans for next summer, we hope to see you at one of the hundreds of trail races happening across the Alps. If you are racing and would like to share your story with Run the Alps, let us know how it goes!
If you want any more recommendations or advice about trail racing in the Alps, don't hesitate to reach out to me.