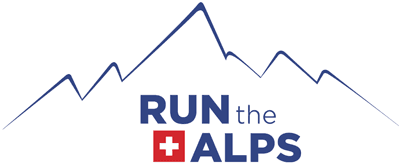 Les KM de Chando 2014: Kilian, Emilie, and One of the Great Vertical Challenges in the Alps
Les KM de Chando 2014: Kilian, Emilie, and One of the Great Vertical Challenges in the Alps
This past Saturday morning, my alarm went off at 6:00 am. I stared at the ceiling, briefly contemplating two choices. I didn't hesitate. I chose "off" over "snooze" and forced myself upright. It wasn't easy. Groggy from Nyquil, I was nursing an impressive cough, and most of my body ached.
I wouldn't have done this for many trail races. But, Les KM de Chando has earned that effort from me. Only in its third year, the race is taking its place as one not to be missed amid the myriad of trail races in Switzerland's Valais' Alps.
Others seem to agree. In attendance at this low-key race in the mountain town of Chandolin were a number of trail running legends. For a race that had fewer than 200 registered runners, it must have the highest ratio of big-names-to-recreational runners going in all of Europe. I was running amid a whose-who of Alp trail running. There's elite Swiss ski mountaineering racer Martin Anthamatten. Victoria Kreuzer, a world-cup "ski mo" racer, who's been racking up wins in steep trail races around the region. Emmanuel Vaudan, former holder of the World record for the Vertical Kilometer. Noted tough, senior runner and all-around character Billy Burns, one of the most successful trail runners ever to come out of Great Britain.
Two others showed up for the race, as well: Kilian Jornet and Emilie Forsberg, currently the International Skyrunning Federation's world champions. Kilian's ski mo friend David Salamin started Les KM de Chando. Tragically, Salamin died while climbing on the Weisshorn, the winter before last. So, the race had a certain poignancy for Kilian—and for many others present that day, no doubt.
Kilian set a course record, finishing the double kilometer climb in 1:11:16. In perhaps a sign of the competition, however, his partner and Salomon teammate, Emilie Forsberg, garnered second for the women. (Though, a double "VK" plays much more to Kilian's strengths than Emilie's. She excels at longer mountain races.)
Just under the surface, though, was one of the most remarkable performances of the day. Billy Burns, fully 18 years older than Jornet, came in second– less than two minutes off Kilian's record-setting pace.
In a serious case of serendipity, there were more than a handful of Americans running, too. I'm to blame for the American invasion, having batted 100% at breakfast the other morning while in Chamonix, as I talked seven visitors into running the single VK. In truth, though, it didn't take much effort. It was pretty evident, early in the conversation, that they were all game for an adventure. A major tip of the Salomons are definitely in order for Jim, Alison, Nick, Brandy, Kacy, Jim and Katie! Not very many folks hear about a vertical kilometer trail race one morning, and are running it twenty-four hours later. Katy, at age 13, might also have been the youngest person running the VK at Chando, this year! (Katie, we'll see you at the International Skyrunning Federation World Championships in 2020.)
As for me, I battled through the double VK, and finished two minutes slower than last year—not bad, considering I almost had what would have been my first-ever DNF. Pulling into Chandolin, at approximately the 1,200 meter mark, I contemplated the spell this race has over me and just how healthy a choice I had made, earlier that morning.  I looked for an easy way out, but none was to be found. A volunteer handed me some water. I thought, "Oh, alright… it's just another 800 meters."
My body resisted every step in Chando, this year. I worked harder than ever… and covered less ground. Most of us have been there, at one time or another. Chando's 2014 edition was my turn. (A bit more rest might have been in order. I had run an ultra, just the weekend prior.)
It was a great day for everyone present, with no shortage of smiles and laughs. Chando is an incredible experience– classic fall Alp racing, with a course that's totally unrelenting… followed by a lively Valais lunch in the village, as a great fall day in Switzerland wound down towards its inevitable close.
My day ended as it had started, back in bed and in need of some rest. But, this time, there was a big smile on my face.
For More Information:
Les KM de Chando web site
Video of Kilian at the finish of the double vertical KM