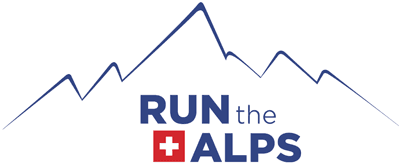 Mont-Blanc Marathon: Chamonix's Other Trail Racing Weekend
Mont-Blanc Marathon: Chamonix's Other Trail Racing Weekend
Indisputably, Chamonix's best-known trail running weekend comes at the close of August, with the start of the Ultra-Trail du Mont-Blanc.
But, earlier in the summer, there's a lesser-known event that bring tens of thousands of runners, friends, and family to town: The Chamonix Mount-Blanc Marathon races. Together with UTMB, the events form bookends for summer trail running in the town that could be considered the world's home for mountain running.
Chamonix has long been famous for alpinism. But trail running in this narrow valley beneath the glaciers of Mont Blanc is a much more recent story, with the modern era starting in 1979 — the year that then-President of the French Alpine Club, Georges Costas, suggested a trail race through the villages, culminating at the upper station of the local Planpraz ski lift.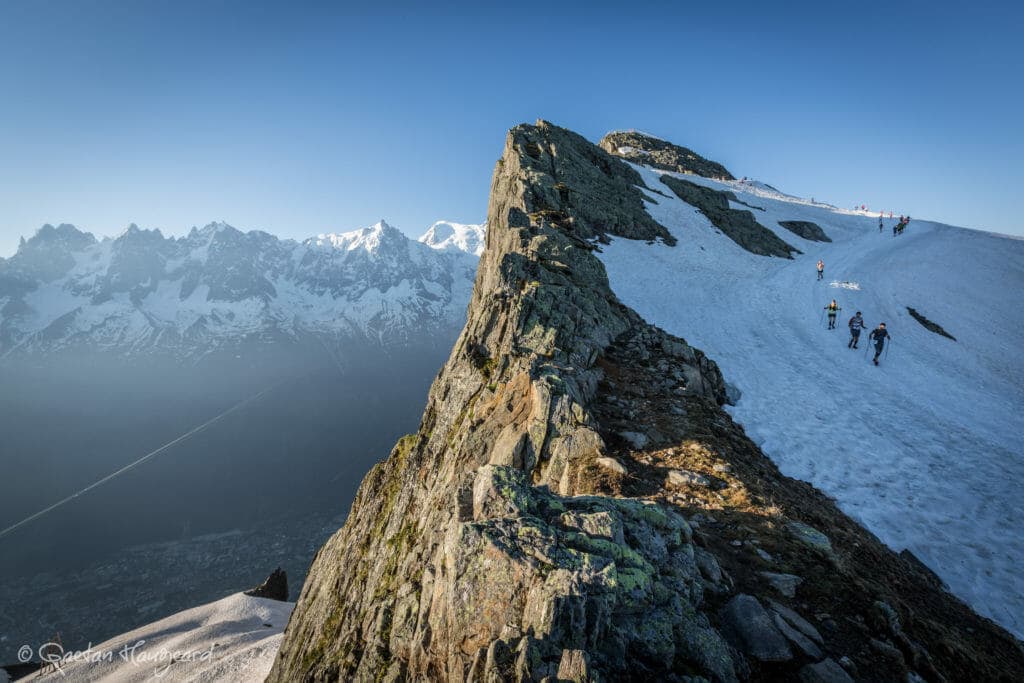 Two decades ago, my brother Don and I crossed paths with this race. We were in town on a climbing trip. Wandering through the village center, a poster caught my brother's eye — the Cross du Mont-Blanc, still very much as Costas envisioned it.
By then, the Cross du Mont-Blanc was already middle-aged. Two decades in, it had captured the imagination of area runners. The year my brother ran it, registration had grown to about 1,500 runners.
My brother entered. No lottery, and certainly no online registration six months prior to the starting gun being fired. His entry thank-you? A simple cotton shirt — this was long before technical fabrics and finisher medals.
How'd it go, jumping in a mountain race not much more than 48 hours after discovering it? "At the finish, I remember being really tired. I realized we had gained something like 1,600 meters." At the time, he had already run Colorado's demanding Pike's Peak Marathon several years in a row. So, being tired meant something more than being undertrained. The course was tough, and the lack of corresponding descent wasn't lost on him, either. "Riding the chairlift back down, losing all that elevation, I kept thinking to myself, 'This is all screwed up!'"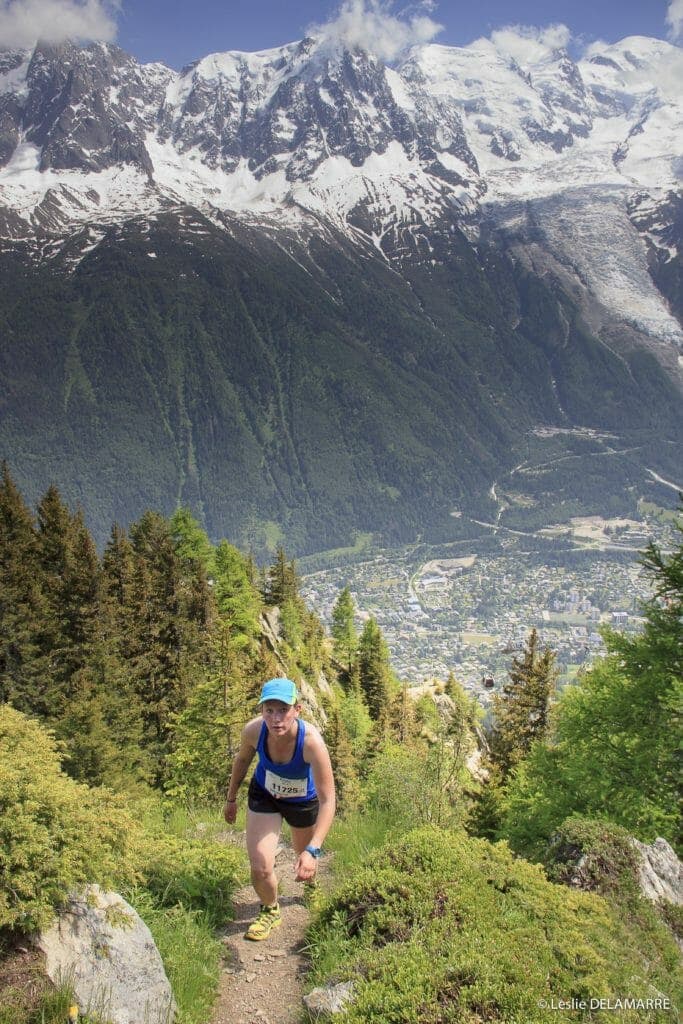 In the years since my brother ran, the sport of trail running has gone mainstream — and big time. Once a safe haven for mountain athletes who reveled in their idiosyncrasies, there are now international federations, major cash prizes, and no shortage of gear providers. Through it all, the Cross du Mont-Blanc has kept pace and evolved. The weekend now features an 80-km ultra-marathon, a marathon, a vertical kilometer, the now-iconic Cross, a 10-km race, and even a trail race for kids. In total, almost 9,000 runners take part. As of last year, access to the marathon, Cross and ultra-marathon are managed through a lottery. Only the 10-km race and the vertical kilometer are without a draw.
Some of those races might even have eclipsed the venerable Cross. The 80-km route is arguably one of the most beautiful ultra-marathon routes in all of Europe, running over high cols, past the Emmoson Dam, and through hamlets including Gietroz, Chatelard, and Jeurs, and then high into the Aiguilles Rouges Natural Preserve. The marathon features two major climbs, including a nearly thousand-meter push up to the Col des Possettes, rewarded by a panoramic view into Switzerland and across to the Mont Blanc massif, followed immediately by a speedy descent down switchbacks to the village of Le Tour, before a second climb that leads into the Aiguilles Rouges region.
Over race weekend, more than 20,000 trail runners, family, and friends came to town for one or more of the races. It's doubtful that CMBM, the local trail running club, could have envisioned Chamonix's streets filled with Salomons and Hokas, when they organized their first race in 1979. Or, that the series would find itself on an international stage, with elite runners from more than 70 countries. It's a tribute to the dreamers who organized that first race — and to the organizers and volunteers who carry out the modern version of that original idea, each year.
Running the 23-km Cross this year, Chamonix's original mountain trail race finally paid back a vertical debt owed our family. With thunderstorms lighting up Chamonix's aiguilles, race organizers wisely opted to have the Cross finish down in town, rather than high on Planpraz. So, after a final aid station at Flégère, we swung left on to single track that dove for the final six kilometers into Chamonix, finishing at the gathering point for so many of the town's famous trail races, Place de l'Amitié du Triangle. Even amid intermittent downpours and with occasional earthbound flashes of electricity, it proved a fun downhill cruise. The debt had been owed to my brother but, on behalf of the family, it was one payment I was more than happy to collect.
For more information:
Is Chamonix the Trail Running Capital of the World?
Redlining in Chamonix: The Vertical Kilometer.