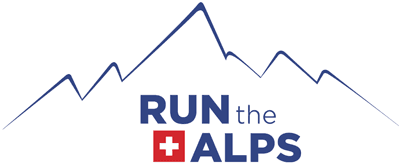 Run the Alps Recipes: Switzerland's Älplermagronen
Run the Alps Recipes: Switzerland's Älplermagronen
Second in our series of Alps recipes is an Alpine take on a US classic. After opening our series with the sweet Tatsch recipe, we thought a comforting savory dish might help all of us get us through these last, lingering days of winter. 
Not many dishes are more comforting on a chilly evening than good old Mac and Cheese. And, like many things, it seems like the Swiss have perfected it! Our long time friend, Heddi at Cuisine Helvetica, follows an Alpine recipe, using the classic Swiss cheese, Gruyère.
Gruyère comes from the mountain village of Gruyères in the Pre-Alps of western Switzerland. It is particularly tasty when baked or melted, and often used in fondue or the toasted cheese sandwich called "croque-monsieur". In 2001, Gruyère gained "Appelation d'origin contrôlée", meaning its production is defined in Swiss law.
If you can't get hold of Gruyère, good substitutes would be Comté, Beaufort, Jarlsberg, Edam or Emmental, which you should be able to find in a good grocery store with a cheese section.
The Swiss version of this classic dish is served with crispy onions and, optionally, a side of applesauce, to produce what is known as Älplermagronen in German, or Macaroni de Chalet in French.
If you're interested in discovering more great Swiss recipes and learning all kinds of wonderful things about Swiss cooking and baking, we encourage you to drop by Heddi's Cuisine Helvetica website and follow her on Instagram.
If you like to bake, be sure to grab a copy of Heddi's book Swiss Bread, a culinary journey through 42 sweet and savory breads – including fascinating stories behind these unique breads. (Hint: It's a great gift if you know someone who likes to bake. We've given it as a gift a few times now!)
Here's Heddi's recipe!
Swiss Macaroni and Cheese (Servings: 4-6)
Ingredients
1-2 onions

 

1-2 tablespoons flour
2-3 tablespoons butter
500 g (1 lb.) macaroni
1 tablespoon flour
200 g (7 oz.) Gruyère cheese (or another semi-hard cheese, such as Emmental)
100 ml milk
100 ml light cream
a pinch of nutmeg
salt and pepper, to taste
fresh parsley, finely chopped (optional)
Side of applesauce (optional)
Directions
Start cooking the macaroni, according to the directions on the package.
Slice the onions very thin, with a mandoline, for example. Place them in a bowl and toss them in the 1-2 tablespoons flour until they are well coated. In a frying pan, melt the 1-2 tablespoons of butter over medium-high heat. Add the onions and fry them (perhaps in batches, depending on the size of your pan) for about 5-10 minutes, turning them occasionally, until they are browned and crispy. Once done, transfer them to a plate covered with a paper towel or parchment paper. Set them aside.
Drain the pasta. In the pot you used to cook the pasta, melt the remaining butter over medium heat. Add the remaining flour to the pan and whisk it together with the butter to create a smooth paste. Add the milk, cream, grated cheese and a pinch of nutmeg. Stir almost constantly over medium to medium-high heat until the cheese has fully melted and the mixture has begun to thicken.
Add the hot pasta to the pot with the cheese sauce and stir until the pasta is evenly coated. Serve immediately topped with the crispy onions and chopped parsley sprinkled on top. The side of applesauce is optional!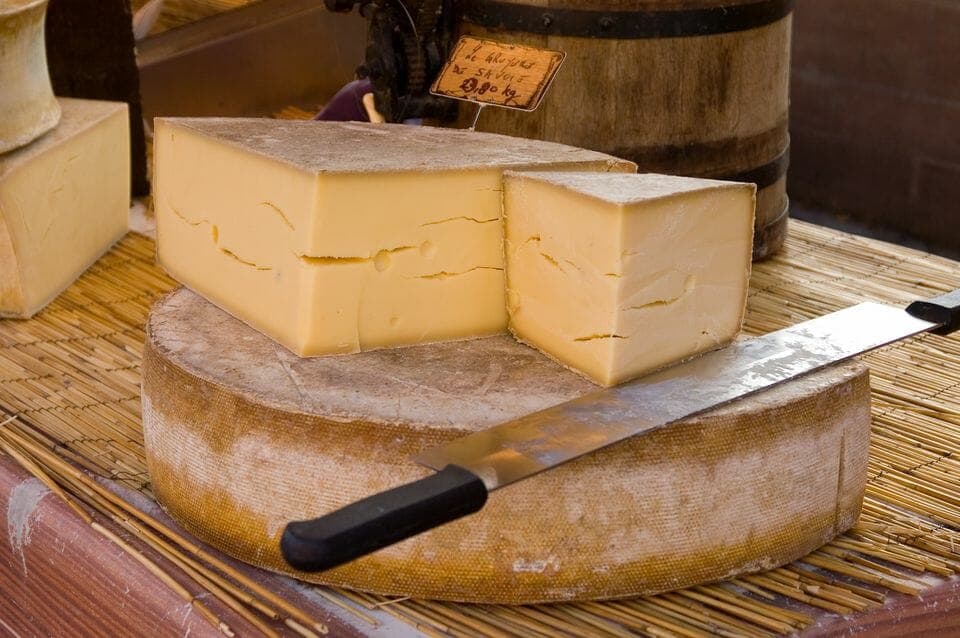 If you fancy some wine with this dish, a crisp white, such as Riesling, would go very well.
Bon appétit! Send us a photo of your Älplermagronen and let us know what you thought!