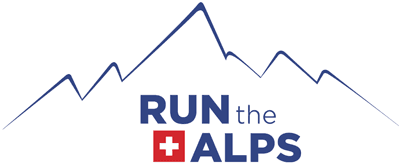 Run the Alps Switzerland Now Available in the US
Run the Alps Switzerland Now Available in the US
This past month Run the Alps, along with our friends at ALPSinsight, wrapped up a project 18 months in the works: Run the Alps: Switzerland, 30 Must-Do Trail Runs.
The book is now available in the United States, and can be purchased right here and also on Amazon. Run the Alps Switzerland launched in Europe a month ago, with editions in English, French, and German.
Run the Alps Switzerland was a Herculean undertaking. The stats:
30 runs…
320 pages…
and 220 photos…
….and a season's worth of field work from four of us. Much of that time was great fun, but some of it took place in driving rain, or lost in thick fog, or slipping and sliding down a snowy slope. Of course, we also had more than our share of long, sunny days spent running through the Alps. All of it was memorable.
Swiss publisher Helvetiq brought Run the Alps to reality. I've admired their work for years, ever since founder Hadi Barkat spotted my address in an incoming order, and hand-delivered a book when we both happened to be in Cambridge, Massachusetts. (He was living in the US, while his wife completed a fellowship. I was working for the NPR show, Car Talk, with offices around the corner.) That chance meeting led to a fast friendship – a connection that continues to this day.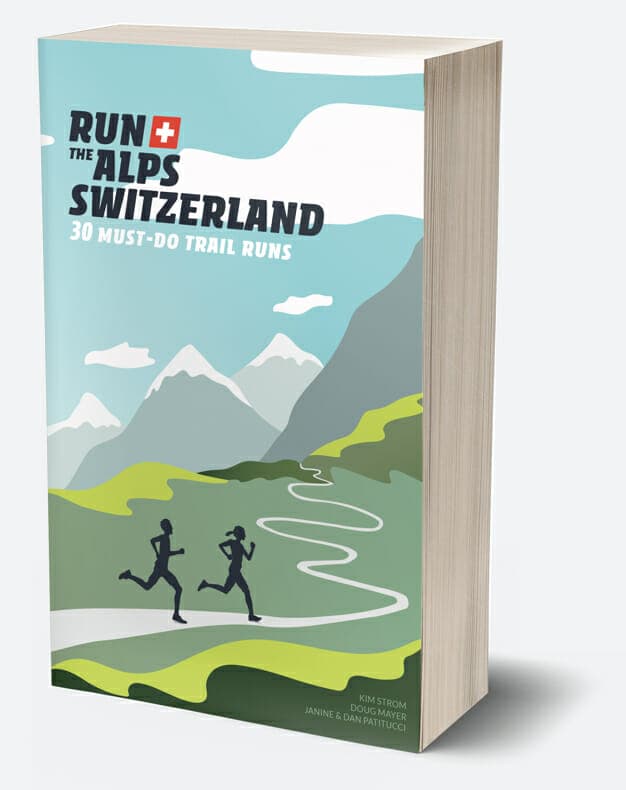 To be part of the team that created the first major book about trail running in the Swiss Alps has been a remarkable opportunity. I've loved trail running in the Swiss Alps ever since one day decades ago in the Berner Oberland, when my brother and I stuffed a few Swiss francs in our socks and went for a run. It's one of the best places in the world to trail run. In the intervening years, it's made my life much richer. (And led to more than a few great stories, too!) Run the Alps, the company, is but one result. Becoming a Contributing Editor at Trail Runner magazine was another. A great posse of trail running friends has been yet another. It's not an overstatement to say that trail running in the Alps has changed my life.
Run the Alps Switzerland was created by photographers Dan and Janine Patitucci, and written by me and Kim Strom. (Kim, by the way, is a Run the Alps ambassador.) Dan and Janine were two of the first people I turned to when launching Run the Alps, and many of their striking images can be found throughout this site.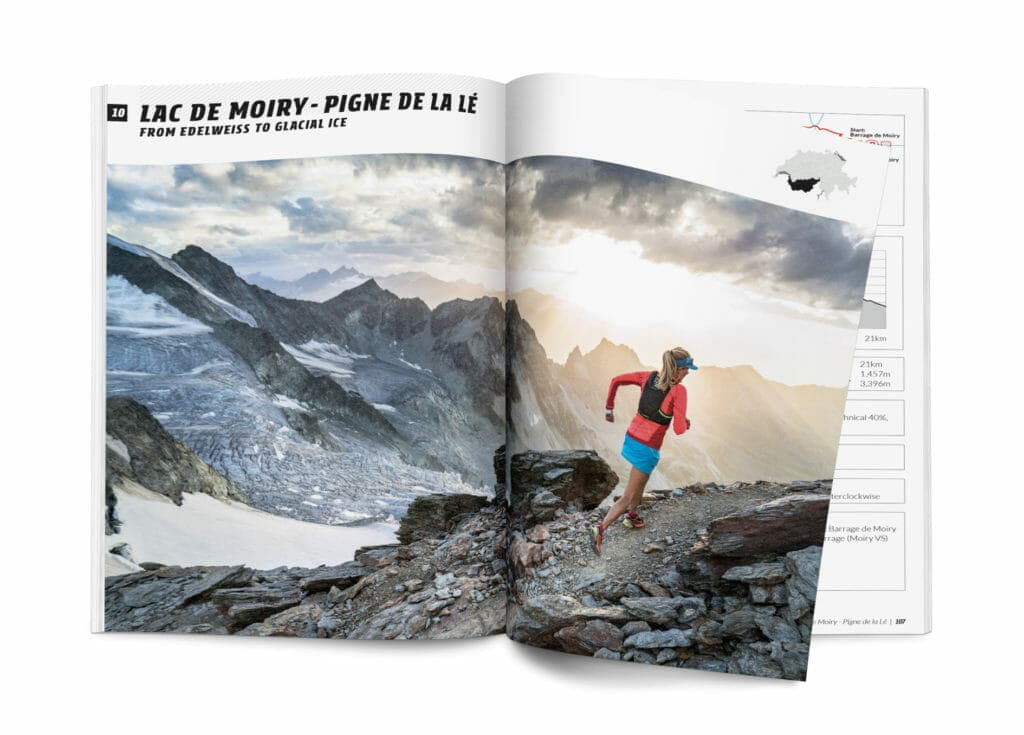 Grab a copy. Daydream. Then mark a few days on your calendar, pack your gear, and head for the trails. If you're a little farther away, or perhaps don't know the Alps all that well, consider a Run the Alps trip. One way or another, I hope to see you in the Alps, weaving through pastures and over cols to the next mountain cafe.
Happy reading – and happy trail running!
Check out Run the Alps Switzerland: 30 Must Do Trail Runs.
European orders, including French and German editions.