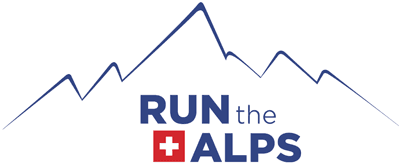 Summer 2022 Favorite Photos from Run the Alps Trips
Summer 2022 Favorite Photos from Run the Alps Trips
Our staff and guides at Run the Alps had a blast this summer, and we're glad to hear our guests did, too!
We want to take a moment to share some of our favorite photos gathered from our staff, guides and guests, as well as a few comments from all the amazing guests who joined us, and made our 2022 trips extra special.
Here's a look back at all the fun:
Photo: Becki Penrose
Eiger Trail Tour
"The sights that we saw through the running were simply breathtaking. I also loved stopping at huts to eat each day. Loved it, better trip than expected! Much better!" -Gruia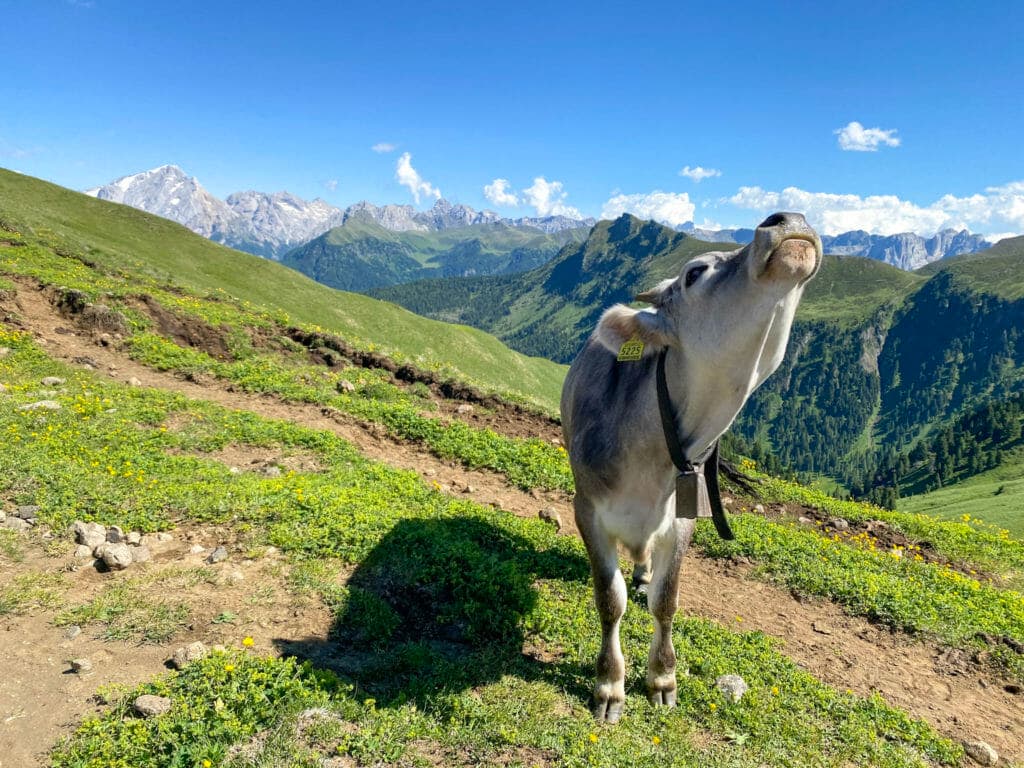 Photo: Cam Bevan
Italian Dolomites
"Probably very hard/impossible to make [this trip] better." -Andrei
Photo: Yugi Yanaru 
Bernese Oberland Trail Run Tour
"The trip was AMAZING! I can't stop thinking about it. When can I sign up for the next one?" -Aruna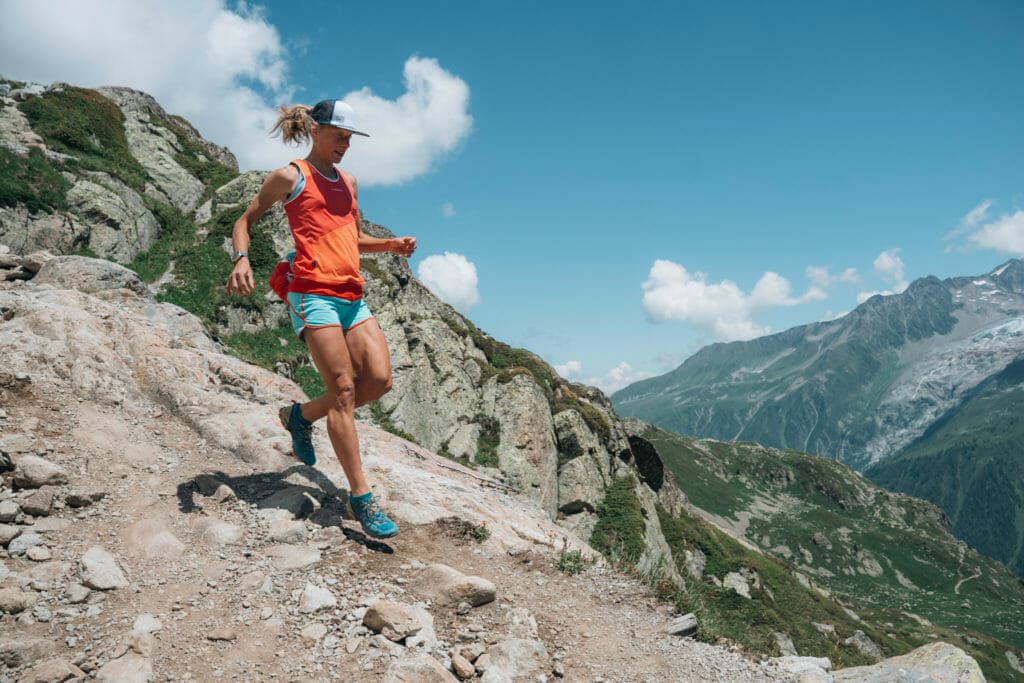 Photo: Sam Hill
Chamonix Trail Camp with Mimmi
"I enjoyed the trip from end to end. The staff were amazing and Mimmi was such a great person to have along for the week." -Pamela
Photo: Kim Strom
Chamonix Adventure with Courtney Dauwalter
"I thought the trip was pretty magic and overall a really thoughtful experience." -Hilary
Photo: Adam Kiryk
Bernese Oberland Self-Guided 
"We ran quite an epic day yesterday from Grindelwald to Wengen to Obersteinberg, and absolutely loved it! … we had beautiful weather and felt extremely accomplished at the end. Man, that's a lot of elevation gain!" -Adam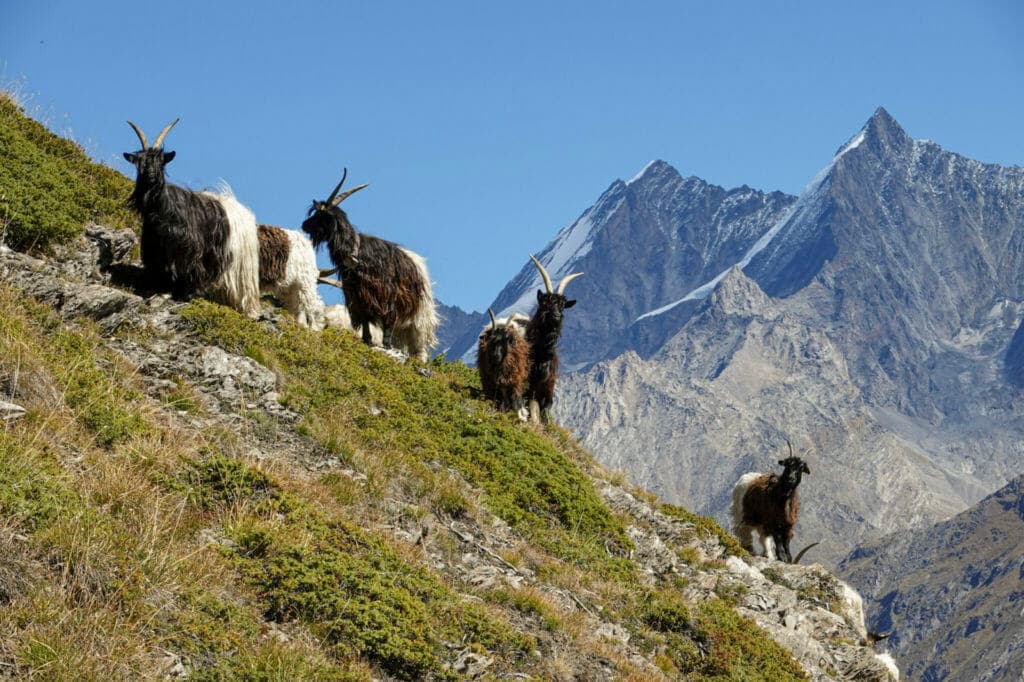 Photo: Steph Lefferts
Via Valais
"The route can't be compared. There were moments when I found myself swept up in the scenery and my legs felt unattached, moving on their own accord, propelling me around the next bend, higher and higher, just excited to see more stunning views." -Steph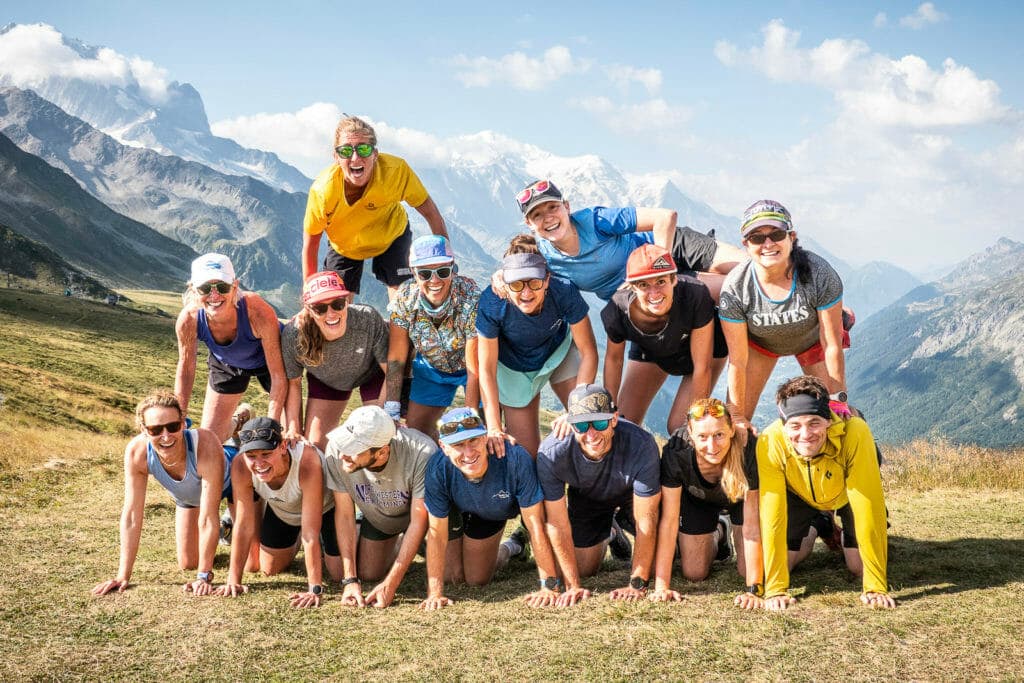 Photo: Kim Strom
Chamonix Adventure with Courtney Dauwalter
"My favorite part was just running running all day with a great group of people. And all the bakery treats, of course." -Amelia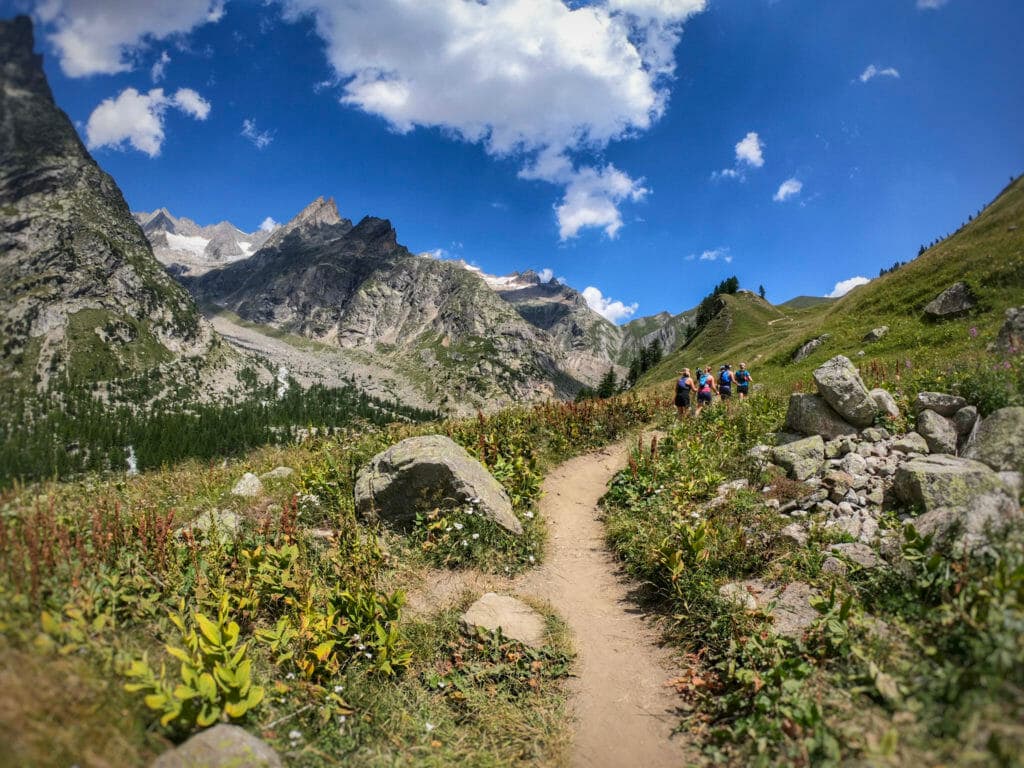 Photo: Christopher Queen
Tour Mont-Blanc Run
"It was a trip of a lifetime and I'm sad it's over. Thank you for everything!" -Nancy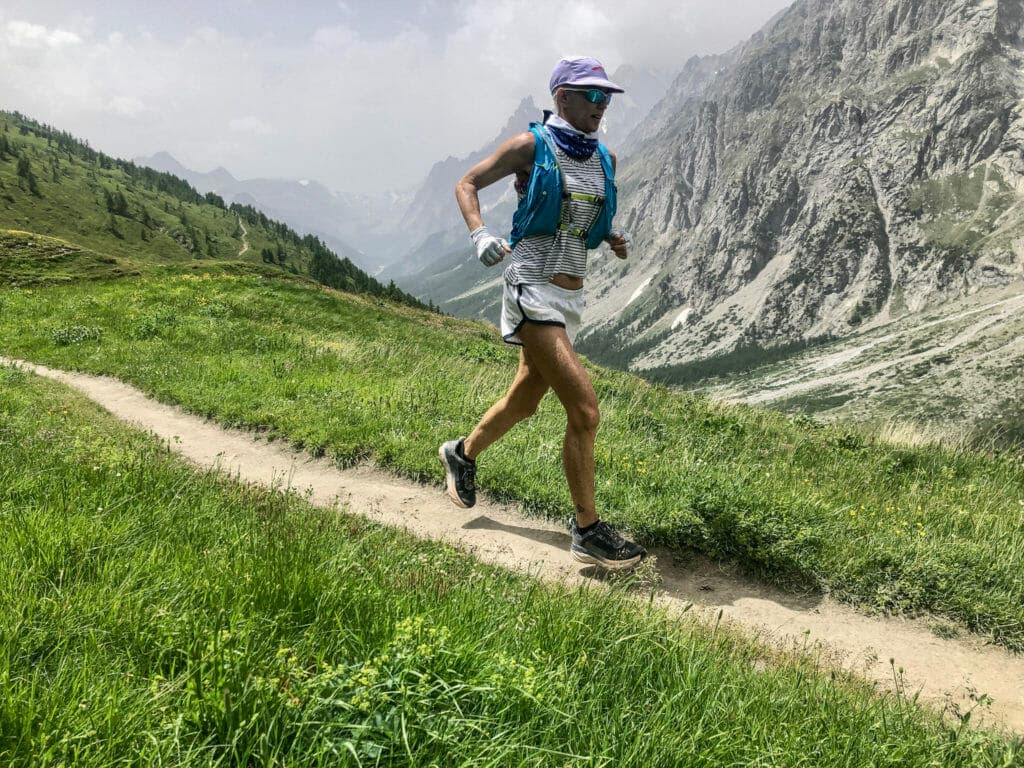 Photo: Giles Ruck
Courmayeur to Chamonix
"Chamonix! The race! The food! The amazing people cheering us on. I loved it all💕" -Mao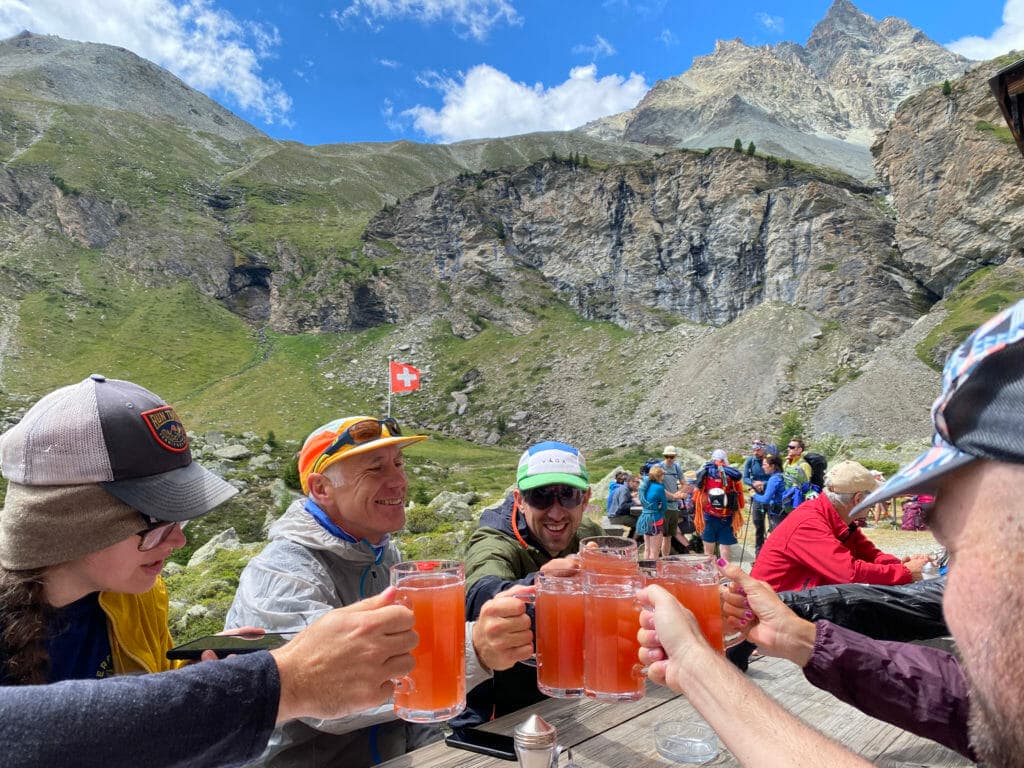 Photo: Erin Colletta
Great Cafés of the Alps
"I loved Montenvers and every single run that we did in both Chamonix and Zermatt." -Ellie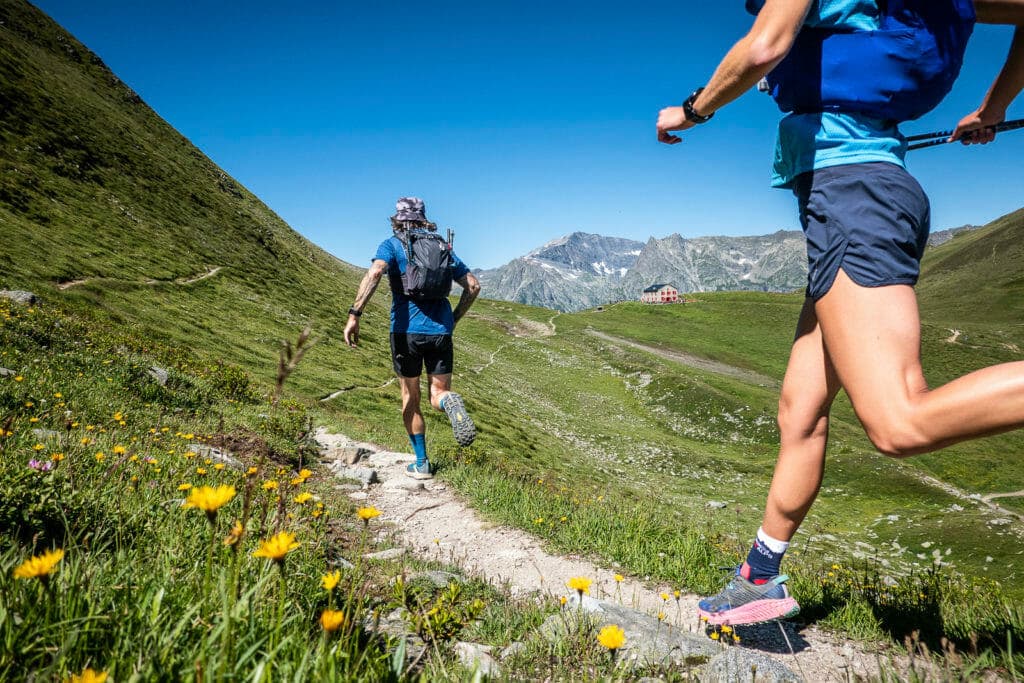 Photo: Kim Strom
Tour Mont-Blanc Run
Best part? "Balcony trails in Italy, Apple tart at Refuge La Balme, views from Col du Croix du Bonhomme, sparkling apple juice at Alpages de La Peule, cappuccinos in Italy, constant views of beautiful scenery…" -Ben
Photo: Tim Davis
Via Valais
"Those first views of the Matterhorn were made all the more epic by having spent the previous 6 days crossing through the alps, all on foot, to arrive in its presence." -Steph
Come Run with Us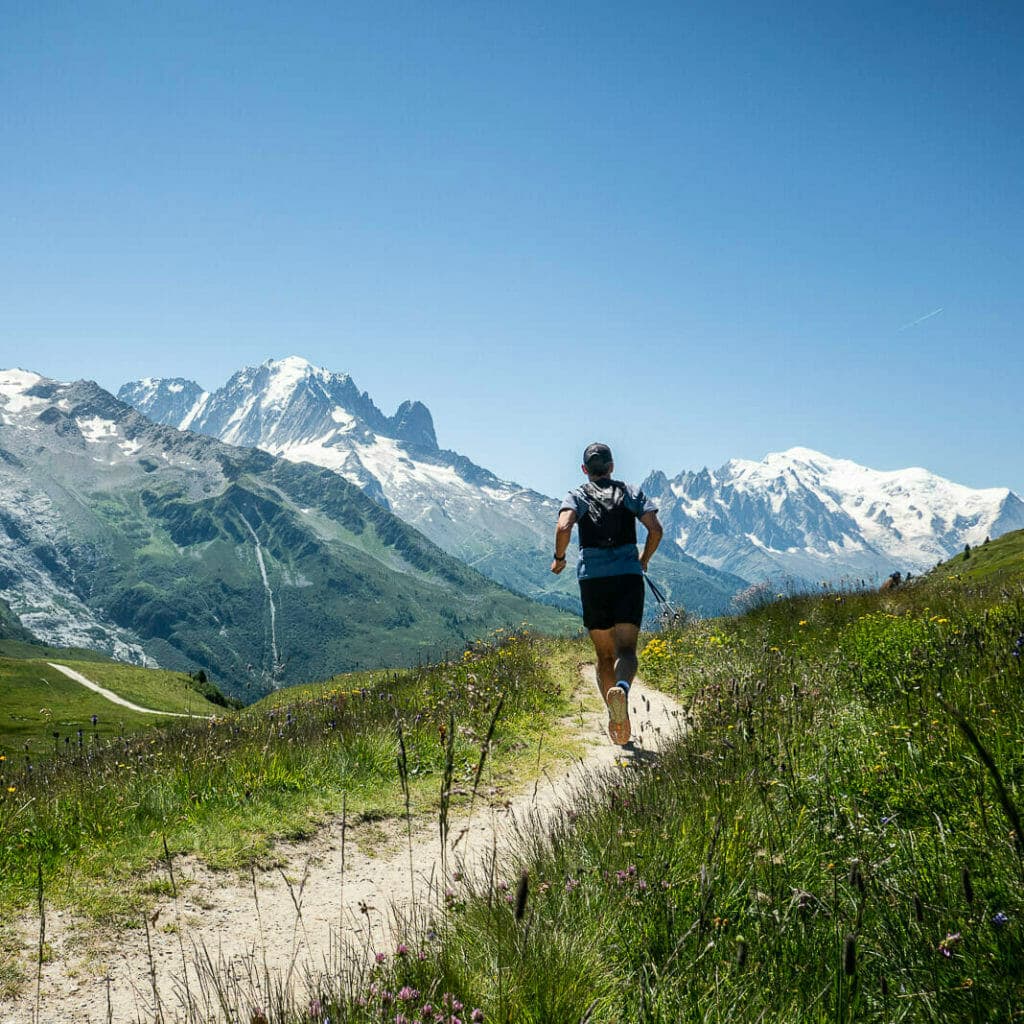 Self-Guided Trail Running Tours
Our self-guided tours are a great way to experience trail running in the Alps at your own pace and flexible dates.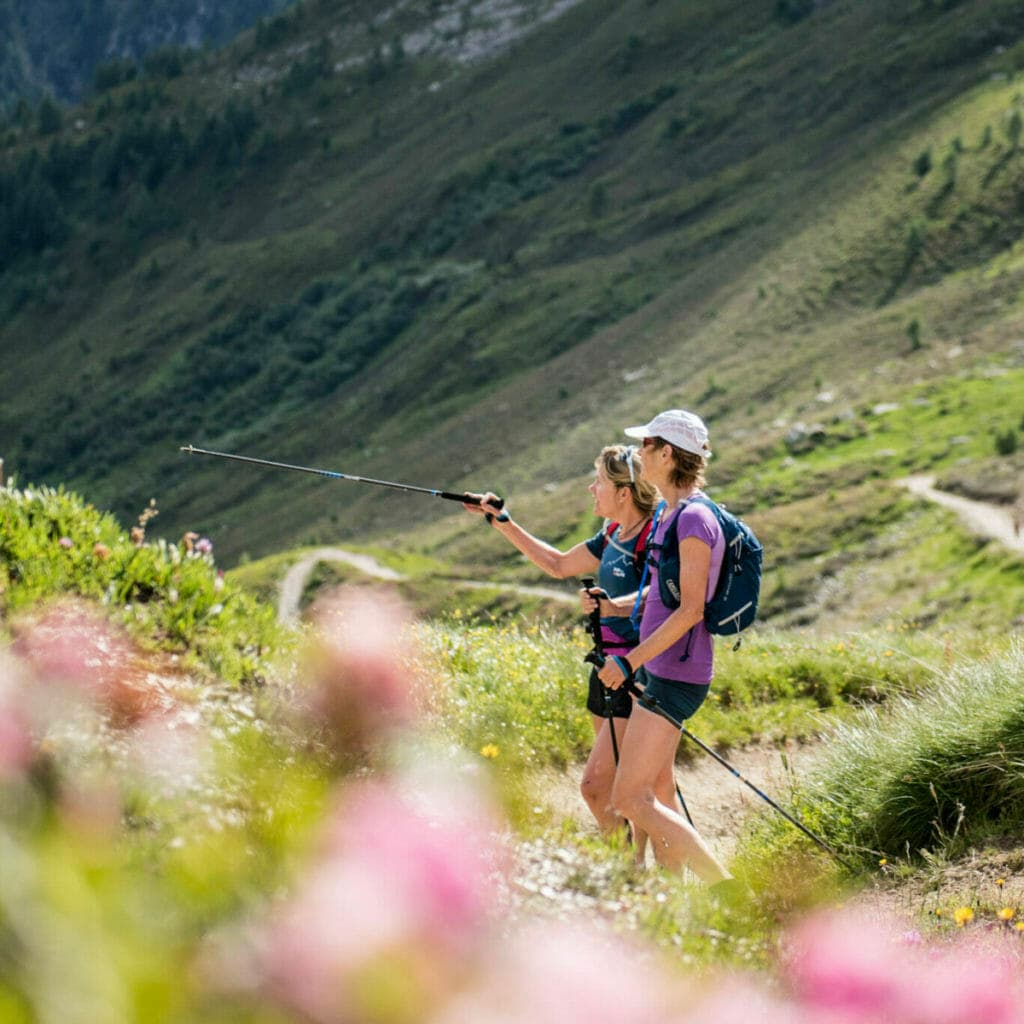 Run the Alps offers a wide range of guided trail running tours, for beginners through seasoned mountain runners.