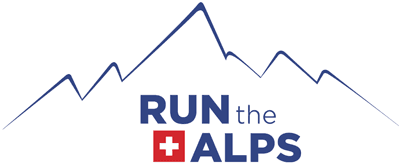 The Best Cafés in Chamonix, France
The Best Cafés in Chamonix, France
Trail running shoes, steep foot paths, and great coffee: the perfect way to start your morning. One of the best parts about trail running in the Alps is the café culture that seems to frame every adventure. Whether you're running to a chalet nestled above Grindelwald, Switzerland or planning your next route in a café in the middle of Courmayeur, Italy, it's almost guaranteed that you'll be sipping some of the best coffee you've ever had. In the shadow of Mont Blanc, the French town of Chamonix is a great example of this café culture.
Considered the world's epicenter of trail running, Chamonix hosts the Ultra Trail du Mont Blanc each August, corralling thousands of the world's best trail runners to test their strength against the 171km course. With this massive event leading the way, Chamonix has become a destination for trail runners from around the world. The café culture lives and breathes alongside the culture of trail running in Chamonix, as is self-evident after a lap through the main pedestrian-only streets in town. Every shop is either displaying a fresh pair of Salomon shoes or a fresh croissant, and it's not uncommon to hear a supportive "hup hup!" from someone sipping a café au lait as you run by. If your Run the Alps tour takes you through Chamonix, or if you find yourself in town on a self-guided trip, be sure to stop into one of our favorite cafés to experience this culture firsthand.
Here's a list of our favorite caffeine stops
— by no means comprehensive. "Cham" is filled with cafes!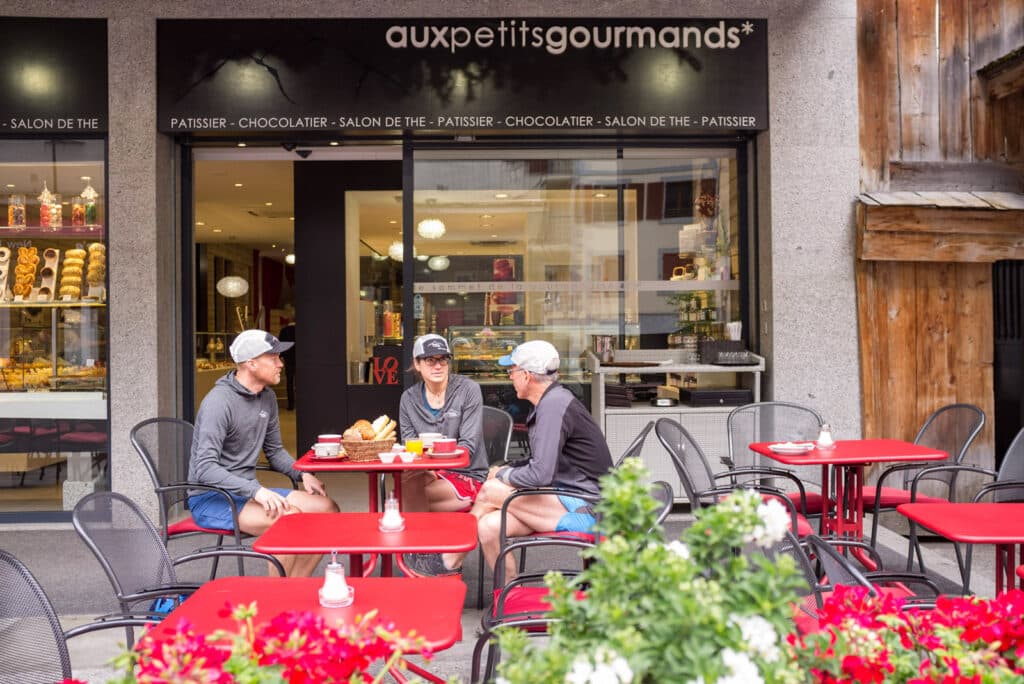 Aux Petits Gourmands

Aux Petits Gourmands café can be found on Chamonix's Rue du Dr. Paccard, which means that you will almost certainly walk by it a few times during your stay in town. Their treats are exceptionally crafted and thoroughly delicious. When the sweet tooth cries out for more, be sure to try their Tartelette Aux Fraises alongside a Cafe Macchiato!
Aux Petits Gourmands is best for:
People watching
Pastries and gourmet chocolates
Bluebird Café
Bluebird café is the place to go when you are craving a greasy spoon-style breakfast, instead of another baguette. Their primarily English-speaking service makes ordering comfortable and easy for a non-French speaker, and their tasty breakfast burritos pair nicely with their smooth lattes. Although the café is small, the food can compete with most of the larger restaurants in the valley.

Bluebird Café is best for:
American-style greasy spoon breakfast
A baguette break
Chalet 4810

As the sister café to Aux Petits Gourmands, Chalet 4810 has treats that live up to the same expectations. Set in a beautiful wooden chalet on the North side of Rue Joseph Vallot, 4810 allows you to enjoy your coffee and pastries on a picturesque balcony that overlooks a busy Chamonix street corner. Within the walls of the chalet lives a unique array of crystals, which can be a nice substitute for the view of Mont Blanc, if the weather is overcast. We recommend finishing a run from colorful Chalet Floria with a recovery treat from the tasty Chalet 4810.

Chalet 4810 is best for:
Atmosphere
Instagram or Facebook likes
Galerie Café des Aiguilles

After testing your fitness up Chamonix's Vertical Kilometer, a sweet pastry may or may not be what your body is craving. Either way, Emilie at Galerie Café has you covered. Delicious treats are matched by healthy meal options that can help the recovery process after a strong push on the trails. Tucked away in a quiet corner of Rue Moulin, this café is worth seeking out. Canadian owner Emilie, is a friend of Run the Alps and speaks fluent French and English, making her café feel very welcoming. With its ever-changing display of art and handmade jewelry, you may be tempted to take home something other than just a coffee!

Galerie Café des Aiguilles is best for:
Friendly service with an inviting atmosphere
Gourmet-level lunches
L'Atelier Café

After exploring the valley via the Petit Balcon Sud, this is a great place to stop off if you're looking for a bite on your run back through town. L'Atelier is located in the center of Chamonix and has a variety of filling foods alongside a long list of speciality espresso drinks. With their smooth flat whites and tasty quinoa salads, you're sure to leave with a satisfied stomach.
L'Atelier Café is best for:
Nutritious and filling breakfasts and brunches
People-watching at the outside tables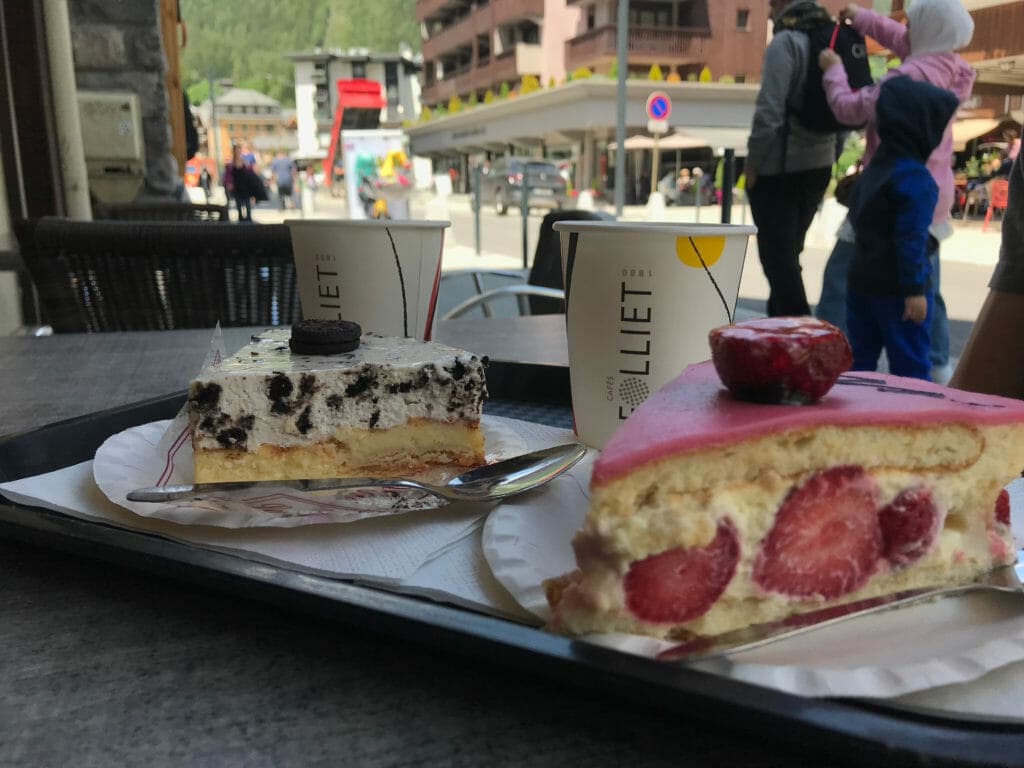 Le Fournil Chamoniard

Le Fournil Chamoniard is a great place to visit if you are looking for a quick grab-and-go coffee or if you have a craving for some cake. While their coffee quality from a machine doesn't make it a destination café, it is a great place to grab a sweet while you wait your turn for the Aiguille du Midi tram. Don't be discouraged by the long line. It moves quickly.
There are two other locations in the valley, in addition to the location in town: Argentière and Les Pellerins.
Le Fournil Chamoniard is best for:
Grab-and-go coffee
Cakes and pastries
Moody Coffee Roasters

If you want coffee that's sure to put you in a good mood, this is the place to go. This pint-sized and inviting coffee shop roasts their own beans every week and is a great place to fuel up before tackling the climb to the beautiful Refuge du Plan de L'Aiguille. While there is some competition over who has the best coffee in town, Moody's owners Ian and Georgina set the bar very high with their crafted brew. Hands down, Ian is the most knowledgeable person about coffee in the Chamonix valley. It's not even close. As close friends with Run the Alps, Moody Coffee Roasters provides custom Run the Alps coffee beans to give our guests that extra nudge up the mountain.

Moody Coffee Roasters is best for:
High-quality coffee for the true aficionado.
A variety of Moody-roasted beans are available for purchase, roasted fresh every Monday.
La Panière

La Panière has two locations in Chamonix: one opposite the Tourist office in Place du Triangle de l'Amité and one next to the roundabout at Place du Mont-Blanc. As a French chain, this fast-paced shop isn't much of a coffee outlet, but they do have great breads and goodies to take home for a late-night snack.

La Panière is best for:
Grab-and-go sandwiches
Getting that early morning baguette for a fresh breakfast at home.
With such a prolific number of cafés in this trail running paradise, you really can't go wrong. The café owners in Chamonix are universally kind and helpful, and you should always be able to find something that suits your taste buds at any given moment. The only challenge is figuring out which one suits your mood when you are ready for un café au lait avec du pain.