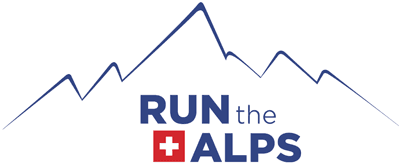 This Winter: Ski Mo with Run the Alps 
This Winter: Ski Mo with Run the Alps 
Got plans this March? Join us for something new and totally different! For our first time ever, Run the Alps is offering a winter "Ski Mo" trip!
You can check out trip details here.
Based in Chamonix, France, our winter trip includes time training and learning Ski Mo skills with two of Europe's best-known ski mountaineering athletes and coaches, Valentine Fabre and Yann Gachet.
Ski Mo is the perfect winter complement to trail running. It's a solid workout that maintains aerobic capacity and builds strength. And – perhaps best of all – when you finish the uphills, there's a fun ski down waiting!
Our Ski Mo trip is for anyone with an interest in learning more about Ski Mo. Whether you're just getting started or have been racing for years and want to learn from two of the world's top ski mo athletes, Valentine and Yann will work with a wide range of skills and abilities. Valentine is a French Ski Mo champion with an array of top finishes across the European scene, while Yann has been a medalist in the sprint world cup, with a number of top finishes at Pierra-Menta.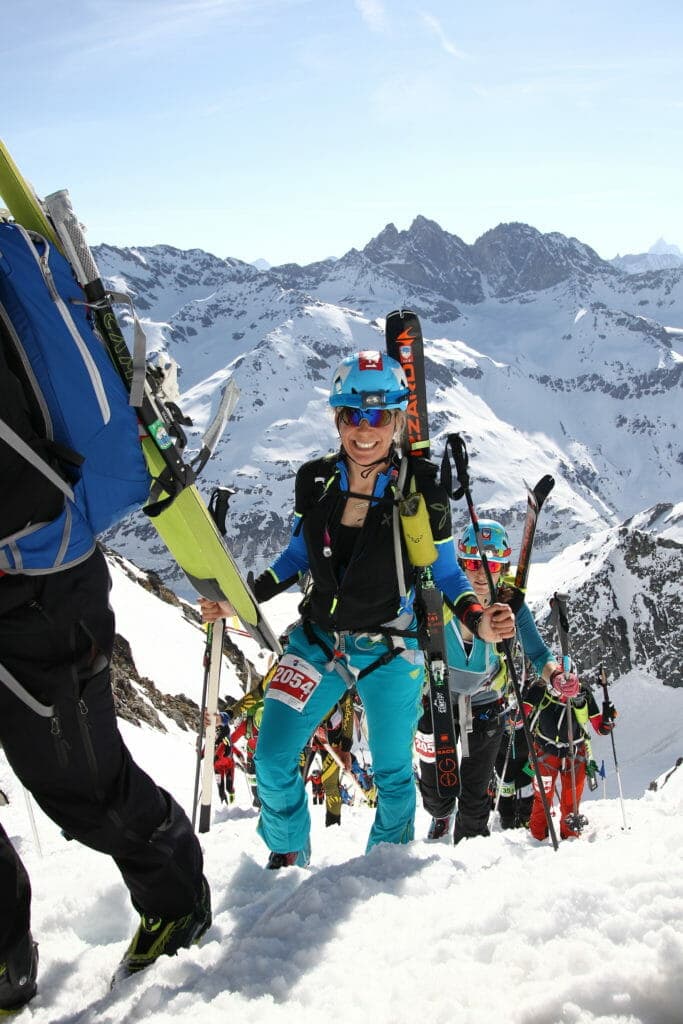 After several days of training in Chamonix, and a chance to take part in a low-key citizen's race, we'll head through the Alps to the tiny village of Arêches. There, we'll tour through the mountains, enjoying fondue lunches, as we watch the world's best racers take part in the legendary Pierra-Menta ski mo race. (Pssst: Valentine herself might be racing, so you'll get to cheer her on!) During our time at Pierra-Menta, we'll be guided through the mountains by Rachel Kerr, one of Chamonix's most beloved ski guides.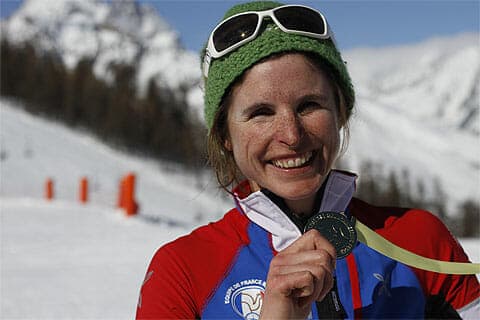 Chamonix, France just might be the world's hub for ski mo. And with Valentine, Yann and Rachel, we have three of the most skilled, friendly and supportive ski mo specialists, anywhere.
We hope you'll join us!
Drop us a note any time if you have questions. We hope to see you in the Alps this winter!