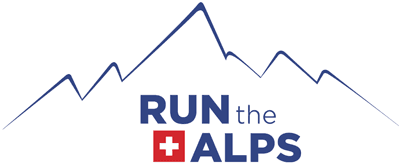 An Innovative New Trip with Run the Alps
An Innovative New Trip with Run the Alps
Over the years that we've been offering the Tour du Mont-Blanc trail running trip, we've encountered growing numbers and some disappointment from prospective guests who can't experience the "TMB" because our trips are sold out. 
At Run the Alps, we like to think of ourselves as innovators. So to alleviate this issue, we tested something radically different this year.
While we love the summer tour around Mont Blanc, we've decided to put a new spin on an old classic, opening up more exciting opportunities for our guests.
Introducing the TMB-W! That's "W" as in "winter"! Our new TMB-W offers all the views of its warmer-weather cousin, plus the fun of full-on, true-winter trail running conditions!
Are you ready to experience one of the world's classic multi-day trail runs– without the rocks? How about a steaming potato and cheese Rösti and hot cocoa after a delightfully nippy day in a winter wonderland? 
With wool socks, avalanche beacons, thick overmitts and an outer puffy layer, trail running in winter is like nothing you've ever imagined. 
Join us for this once-in-a-lifetime experience!
Fine print: Some huts will be closed. Grade 5 ice climbing skills required of all participants. Harnesses, ice axes, 12-point crampons not provided. Please be experienced with glissading long distances. Run the Alps cannot be responsible for frostbite or other cold-weather injuries. Guests must sign Run the Alps waivers. Now booking for winter 2023-2024! Further information upon request.
_______
Our Tour du Mont-Blanc trips are nearly sold out for Summer 2023, but if you're planning ahead, our Summer 2024 trips have been added to the calendar! … That's if you would prefer to run this classic with a little less snow.