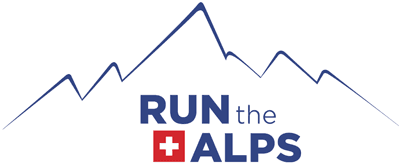 Insurance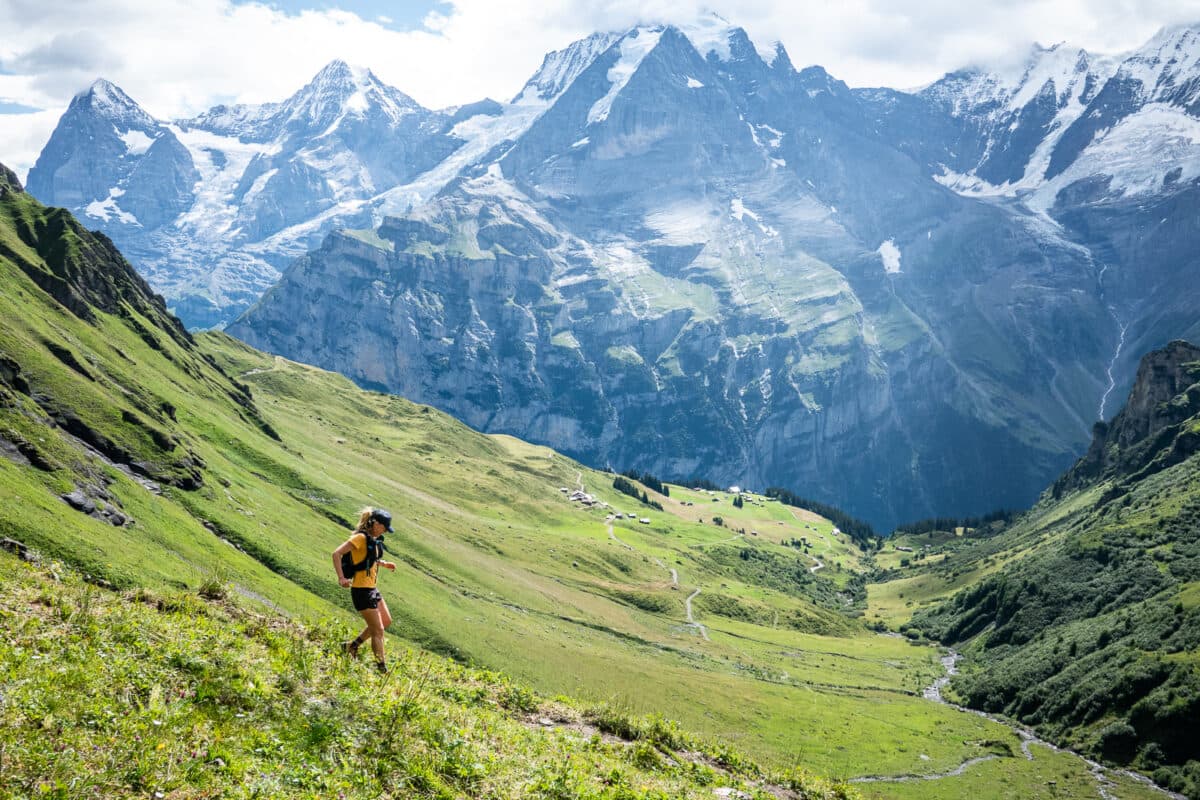 I know. Trip insurance sounds like a dreadfully boring topic. 
And we'd rather be telling you about things like the Gemmi Run, one of our favorite trail runs in the Alps.
So, why are we writing about it?  
Simple. 
Life can sometimes throw us a curveball, which can wreak havoc upon the best laid plans. Like, for example, your Run the Alps trip. 
I trained hard, to make sure that I was in great shape when I got to the Alps. And on my final run before my flight, I took a fall and tore a ligament. 
Something like that happens a number of times every year. Or it might be a family emergency, a friend in need, or other sudden life changes. 
Depending on how far out from your trip you are, there's the added pain of losing some or all of the cost of your Run the Alps trip.
It's no fun for us, either. Because of the way our costs are structured– with such things as nonrefundable hotel reservations, transfer bookings, guide staff and more– we can only refund 50% of your tour cost, if your trip is  31 – 60  days away from starting. And if it's less than 30 days? We can't refund a penny. 
What to do about it?
We suggest that you consider purchasing a travel insurance policy that will protect you against this added frustration of financial loss.
To protect our guests, we researched a lot of travel insurance programs. In the end, we partnered with the most reputable company we can find: IMG, the International Medical Group. 
Here are answers to the most common questions we get:
Is trip insurance worth it? 
Our experience suggests that insurance is indeed worth it. Our number one reason for cancellation is injuries, which are typically unexpected. It provides peace of mind to know that should that happen, you won't also be at a loss financially, too. 
We understand that insurance is a personal choice. As with all insurance, it comes down to your willingness to accept the risk of an unexpected financial shock. 
Do most people get insurance? 
While definitely a growing number, only about one third of our guests get trip insurance each year. When we plan our vacations, we don't expect something to interrupt or cancel them. 
However, having seen firsthand the quality of coverage that IMG offers and the peace of mind it affords, we expect to see a continuous increase. 
What does insurance tend to cover? 
There are different policy options available designed to match your needs.
IMG offers three principal policies: "Travel Lite," "Travel SE" and "Travel LX." All of these offer protection in the event of trip cancellation or interruption. In addition, you can expect Accident and Sickness coverage, Emergency Medical Evacuation, as well as 24/7 Travel Assistance which offers help with lost baggage, passports and other services. 
Aside from the value of coverage included, the areas where these policies really differ from one another is with "pre-existing condition waivers" and a "cancel for any reason" option that are both available with the Travel SE and Travel LX policies. These additions do need to be purchased within certain timeframes. Use the link below to explore different coverage options and compare plans. 
For questions about the plans, speak with an IMG representative. You can reach them at 1.866.347.6673 or insurance@imglobal.com.
Does Run the Alps make money off of IMG Trip Insurance? 
Yes. Last year, it was 0.4% of our overall income. In other words, it's not the reason we're partnering with IMG. We do so because we want to protect our guests, and do everything we can to help you get to the Alps to go trail running– even if that opportunity is delayed a year or two. Finally, if a cancellation does have to happen, it makes that unfortunate situation a lot less challenging for everyone involved. 
IMG has proven to be a great choice. Since we've started with them, we've helped guests file dozens of insurance claims, and all of them have been easy to manage and quickly approved.  
If you would like to take out a travel insurance policy with IMG, use this link.
If you just want to ask some questions about trip insurance, then you can quickly and easily contact IMG using these options.
There is one final thing to mention – while we believe that IMG offers you some of the best coverage options for your trip, we understand that there are many other providers of travel insurance. We encourage you to consider the alternatives. Should you find something that you think suits you better, well, that's great! What matters most is that you have that insurance coverage behind you. 
Have a question for Run the Alps? You can write to us, too. Drop us an email!
Thanks for reading. Now, let's get back to our regular programming.
Blog
Giving Thanks:  Steph Lefferts Reflects on 2023 (Video)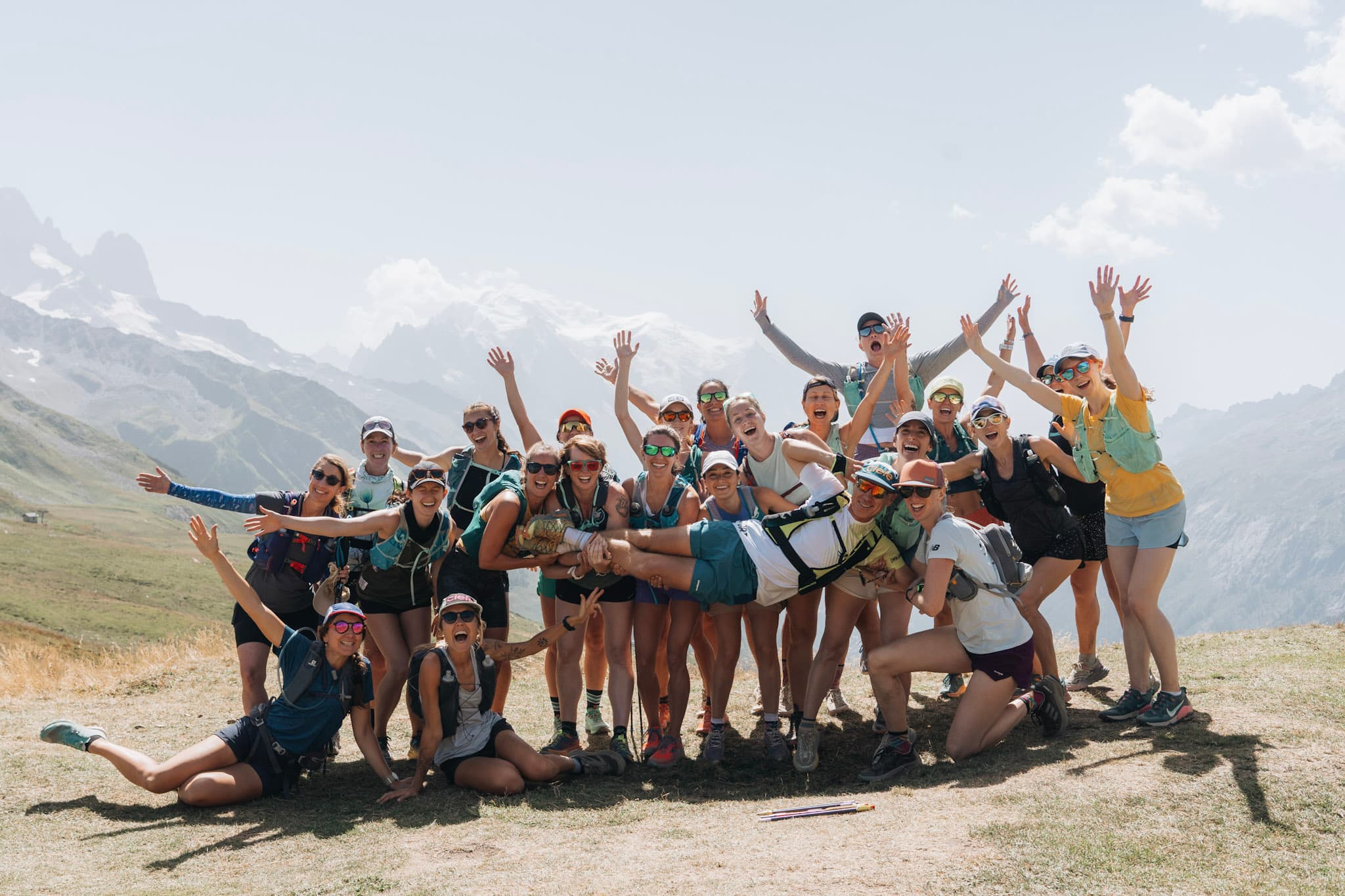 Run the Alps Tour Manager Steph Lefferts reflects on our past season and shares what she's most thankful for.
Guided
Tim Tollefson in the Alps
Run the Alps is thrilled to be partnering with our friend and one of the world's best-known trail runners, Tim Tollefson, for a unique and memorable trip!
New gear
Breezy Mornings Merino Beanie
Fact: We're kind of picky about our beanies. Some are not thick enough, some are too thick. Some of us (no names, please) have big heads and find some big-name outdoors brands (no names, please) to have, well, not enough volume under the dome.