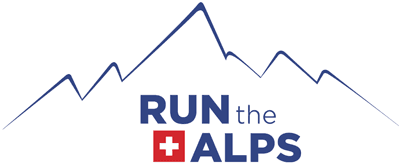 Staff
Abby Strauss-Malcolm
Lead Tour Designer
Hometown
Gloucester, Massachusetts
A bit about me
A spring backpacking trip on the Appalachian Trail in the US as a teenager firmly planted the seed for outdoor adventure and appreciation.  My joy for the outdoors led professionally into outdoor education. Later, I made the switch to guiding in the southwest, which eventually led me to guiding in the Alps. I'm now rooted in New England, though I'm lucky enough to get over to the Alps each summer, exploring old favorites and new locations for our trips, too!
My other life
I'm deeply fascinated by the body, breath and long-term health and wellness. Certified as a yoga teacher, massage therapist, and Ayurvedic health counselor, I regularly teach yoga classes, offer workshops and cooking demos, as well as one-on-one consultations.
In my free time
You'll find me outside trail running or hiking with my dog, Hudson, as well as swimming or rock climbing. If it's an inside day I'm on my mat practicing yoga, meditation or breathwork. I also love cooking and eating, so I make sure sharing meals with friends and family fits somewhere in there too.
Fun fact
While leading a wilderness orientation program for Prescott College in Arizona, I spent three days in a cave with students waiting out a storm of biblical proportion. We're talking nine inches of rain in three days. Picture dry creek beds turning into roaring rivers ten feet deep. You could hear large boulders moving from the force of the water!
Favorite Alp trail run
The classic route of the Sierre-Zinal trail race is by far my favorite trail running route. There's nothing like starting the run off in the early morning, in the low valley of Sierre, Switzerland, then hitting a steep climb for the liminal early morning hours and emerging from the woods onto perfect single track just as dawn illuminates the incredible scenery of snow-capped peaks and mountains stretching endlessly into the distance. The climb continues over the mid distance and it all comes to a spectacular end with a fast descent into the small town of Zinal! Doing it during the race is best of all!