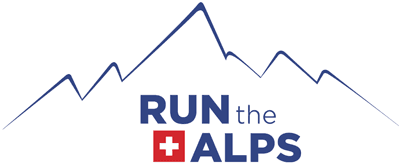 Ambassador
Katie Schide
Ambassador
A bit about me
I live in Zurich, Switzerland, but know very little about the city, as I am constantly hopping trains headed to the mountains.
I grew up hiking with my dad in New England. During my summer breaks at Middlebury College, I worked in the Appalachian Mountain Club's high mountain huts in New Hampshire's White Mountain National Forest. There, I baked bread, cleaned toilets, offered trail advice, and fast-hiked around the mountains in – no kidding – a variety of costumes.
After arriving in Zurich in the summer of 2016, I quickly connected with Hillary Gerardi, a fellow AMC huts and Middlebury alumna, and now also a Run the Alps ambassador. Hillary brought me to my first-ever Skyrace – and I was hooked! Racing is such a great excuse to travel to new places, meet fun people, and run through the mountains with well-spaced snack stops!
My other life
In my other life, I'm a geologist, working on my PhD at the Swiss Federal Institute of Technology, otherwise known as ETH-Zurich. I study the landslides caused by the 2015 Gorkha Earthquake, Nepal and my research group is interested in how large earthquakes affect long-term erosion and sedimentary cycles in mountainous landscapes. I travel to Nepal for field work, where I fly drones to map landslides and collect a lot of sand. I can't think of a better way to combine my scientific interests with my love for the mountains!
In my free time
In my free time, I'm either baking muffins or planning my next run, bike, or ski tour!
Fun fact
While studying abroad in Iceland, I played in the Women's National Ice Hockey League, having never before played competitive hockey.
Favorite Alp trail run
I love the Mercantour National Park in France's Maritime Alps. The area is very wild, and you can go hours without seeing another person. But closer to home in Switzerland, the scramble up the Dossen on the Grosse Scheidegg – and a cake stop at the Dossenhütte is a real treat! Really any Swiss trail marked in blue – that is, not bordering on rock climbing – is sure to be filled with technical fun!