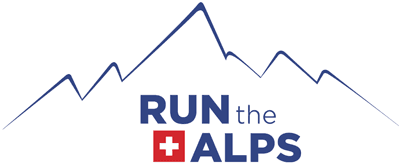 Run the Alps Guide
Mark Brightwell
Guide
Hometown
Undecided. I grew up around suburban and rural Hampshire, but these days home is wherever I feel good. More often than not, that's the mountains.
A bit about me
I received a degree in English Literature and joined the Army as an Officer in the UK's Royal Gurkha Rifles. I served in Afghanistan and Iraq, losing part of a thigh muscle in the latter, thanks to an explosion. This has ever since proved a strong and convenient excuse for not being the fastest runner on the mountain. I started mountain running in earnest in Nepal in 2015, where I was working in the post-earthquake relief and redevelopment sector. Running in the mountains fills me with excitement and joy; something I feel privileged to experience and to share.
My other life
I don't think I have a stand-alone "other life." Everything fits together, one way or another. In addition to being a guide, I'm also employed as photographer, writer, leadership consultant, trekking guide and expedition leader. I also consult on the development of an Alps-based environmental NGO and recently co-founded www.photojourney.co.uk – a business that hosts ethical, exciting, adventurous and life-changing photo journeys in Nepal.
In my free time
My free time is generally spent posturing in trendy cafés, reading weighty tomes, important literary works and academic writing that I mostly don't understand. I also love to play the guitar and occasionally break into song (though rarely in trendy cafés).
Fun fact
I am currently making a film.
Favorite Alp trail run
In 2016, I ran through a beautiful section of Switzerland's Italian-influenced Ticino region. We ran from the Ticino River to Verzasca River via a 2000m climb over the Passo de Gagnone. We battled hail, wind, cloud, snow and gravity to reach the pass, by which point we were cold, wet, tired and doubting our sanity. Crossing the watershed everything changed. The sun broke through, the wind abated and we made fresh coffee at the Campanna d'Efra. An unprecedented state of flow ensued during the magnificent descent to the Verzasca: a slowly rising euphoria, the like of which I have been searching for ever since!