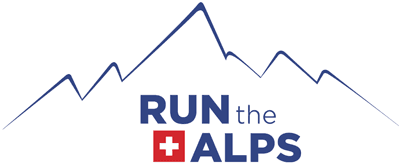 Run the Alps Guide
Suze Walker
Guide
A bit about me
I grew up on a small farm on the misty, soggy hills of Dartmoor, England, where my family ran a bed and breakfast for hikers. As a child I was very active, working on the farm and at nearby horse stables. I remember running down to the yard before sunrise, feeding 8 horses, mucking out the stalls, and then running back up the hill to shove clothes on for school! When I turned 18, I headed for the Alps. I think I literally heard the mountains calling, because I never looked back!
Before becoming an International Mountain Leader, I worked my way through many ski resort jobs from cheffing in luxury chalets in Val d'Isere, France, to fitting skis– all, so that I could stay in the mountains. The alpine environment is an essential resource for me: I have been known to get cranky if I have been valley bound for too many days. When that happens, I know it's time to head up into the hills!
My other life
In 2015 I trained as a Rolfer, which is a postural alignment therapist. I now have a busy practice on the Chamonix's pedestrian-only main street, Rue du Dr. Paccard. I've completed many additional trainings in the related fields of functional anatomy, gait analysis, trauma therapy, and sports massage to help people reconnect with their bodies and to improve their movement efficiency, strength and stability.
In my free time
I once was madly excited to get into the high mountains for big, scary adventures, but now I spend my free time ski-touring, trail running and biking in the "middle mountains" with my vizsla dog, Obi, who I think is the best athlete in Chamonix. I am a passionate birdwatcher and I enjoy learning as much as I can about our local environment, and how best to survive in it sustainably and healthily.
Fun fact
I have spent the last four years retraining my feet to be strong enough for barefoot trail running.
Favorite Alp trail run
My favorite trail run is "Deux Glaciers," which is just my name for the run! Here is the route, for those of you who know the area: Chamonix to Gare des Glaciers, to Plan d'Aiguille, then on to Le Signal, Montenvers, and finally back to Chamonix.
I just love this dog-friendly route, especially when it is a roasting hot "grand beau temps" day, since the steep climb is in the shade. I've never seen more than four people on this climb. In fact, I often see a lot more marmots, ibex and chamois than people. You gain almost all the height in the first couple of hours, then are rewarded with an up-close view of the Bossons Glacier that you just can't get anywhere else in the valley. Finally, there are some technical trail running sections, before you relax and grab a coffee (and a tart, of course!) at the Refuge Plan de l'Aiguille. After that, it's plain sailing home – across the "Grand Balcon Sud" to the huge pavement-style rock slabs at Le Signal and the mega view over the Mer de Glace, before an easy descent back to Chamonix, far below.